macrumors bot
Original poster
Apr 12, 2001
59,215
23,138

iPhone users who ask Siri about COVID-19 can now complete a questionnaire about their symptoms and potential exposure to the virus to better understand their health situation, as noted by
CNBC
. Apple says the answers are sourced from the CDC and U.S. Public Health Service, a division of the Department of Health and Human Services.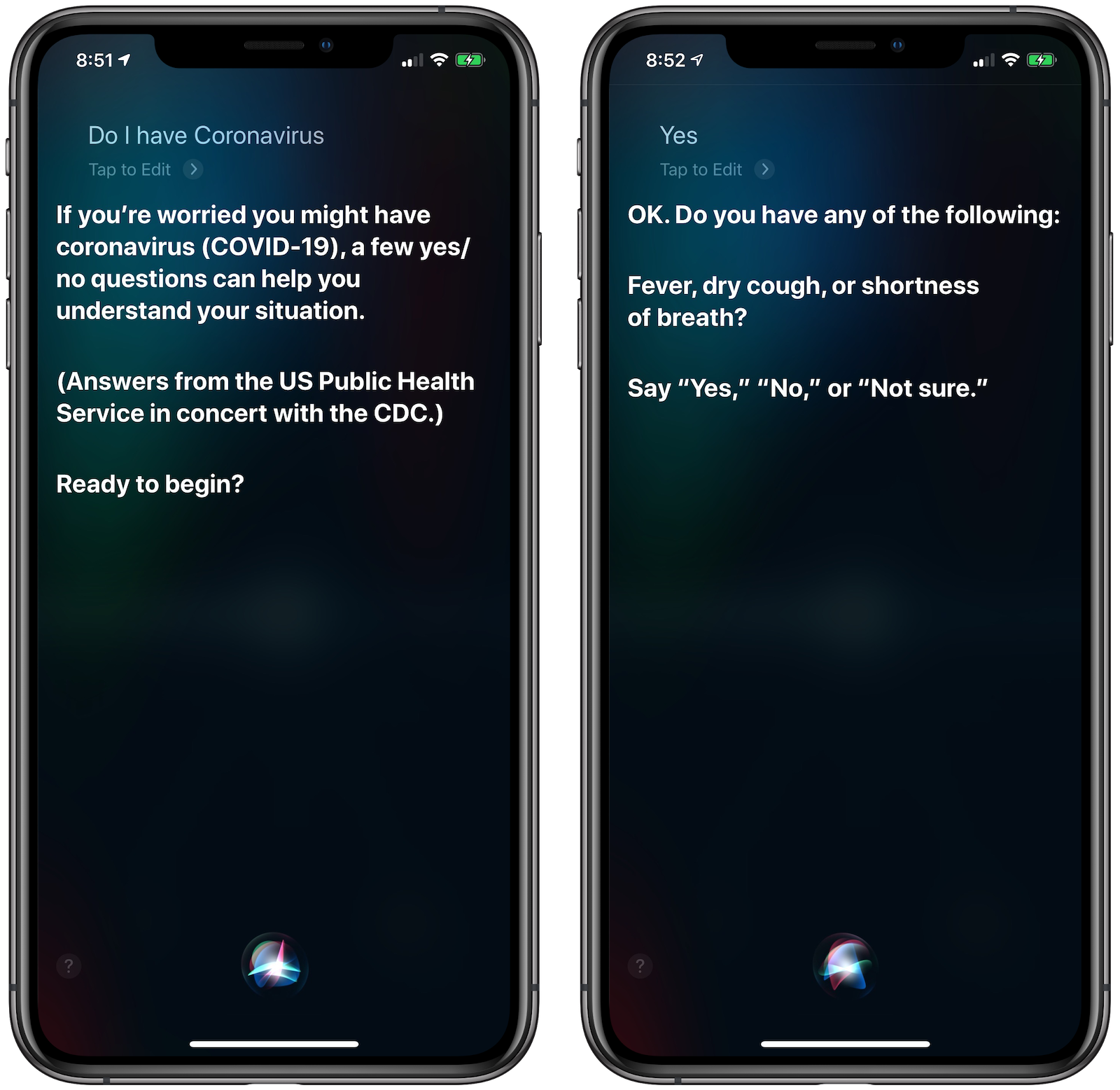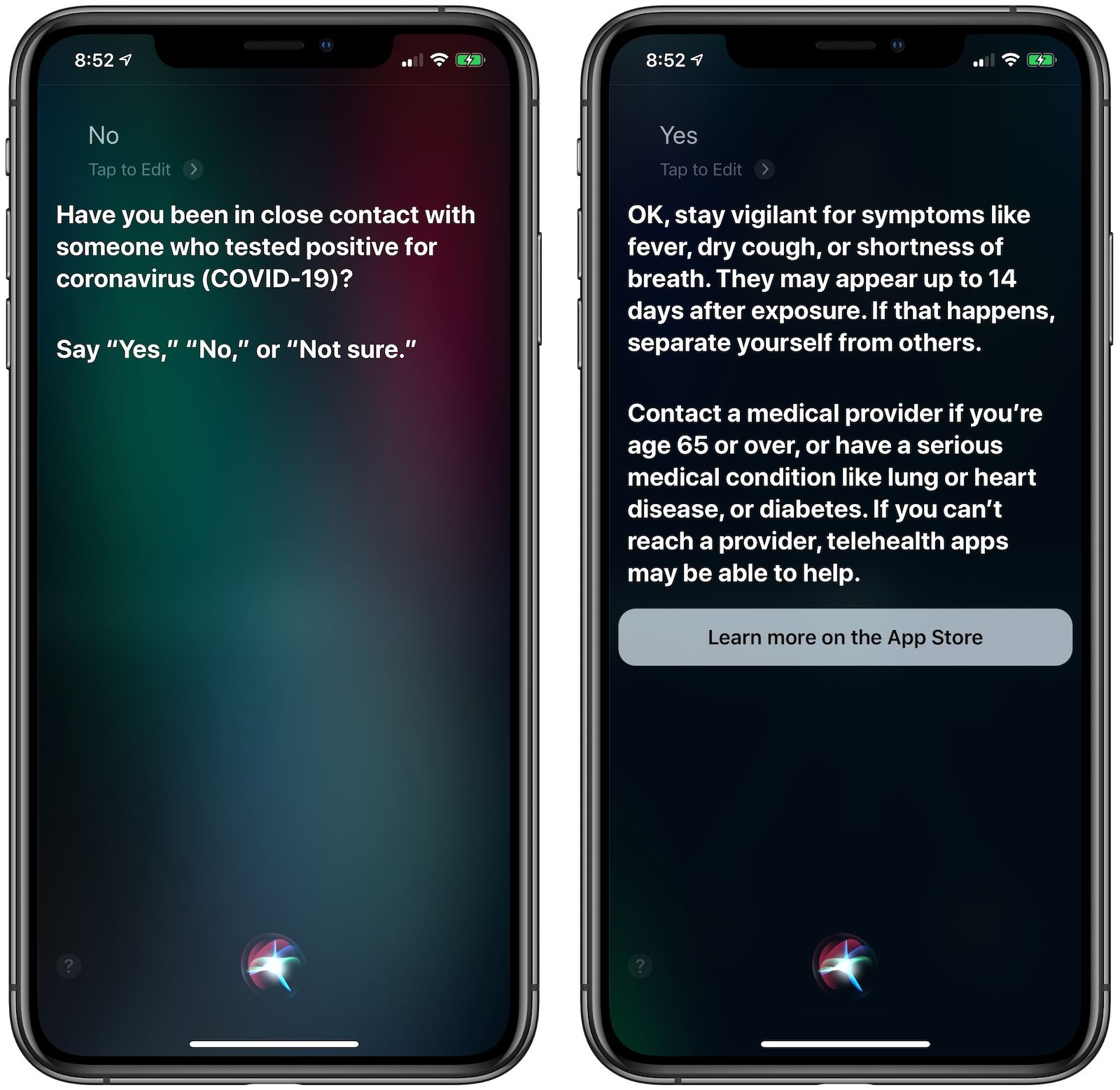 Apple today also shared a COVID-19-related PSA from the White House Coronavirus Task Force in its App Store on iOS devices, as
retweeted by Rene Ritchie
.
The same PSA can also be watched
on Apple.com
.
Apple earlier said it is
donating millions of masks
for health professionals in the U.S. and Europe.
Article Link:
Siri Now Provides Coronavirus Advice From CDC and U.S. Public Health Service
Last edited: