Suspended
Original poster
Someone asked what mods I was using for Skyrim based on some screenshots I posted in another thread. Below is a partial list (I'm going from memory and bookmarks). Prior to Skyrim I had not modded a game and I wasn't that interested in doing so, as I didn't want to bog myself down with the chance of game issues. A friend had won me over after convincing me I wouldn't really have much difficulty with the relatively small number and types of mods he thought I would be installing. So here's a short guide for anyone feeling a bit tepid about jumping into modding Skyrim from someone that felt the same way.
The first thing to point out is that
mods may not be compatible with old game save files
or
may corrupt them
so make sure you're starting a New Game or have backed up your save files.
You will need 3 (very small) programs to allow the mods to run:
Skyrim Script Extender
(SKSE)
http://skse.silverlock.org/
This allows Skyrim to recognize your mods. (You'll launch Skyrim with the SKSE Icon to ensure it loads your mods along with the game)​
BOSS
http://boss-developers.github.io/
This reorders your mods so they don't conflict with one another. Use after you've finished installing all of your mods (before launching your game) or anytime you install/uninstall a mod.​
Nexus Mod Manager
(NMM)
http://www.nexusmods.com/skyrim/mods/modmanager/?
You'll use this to download and install all of your mods from the Nexus website. You'll need to set up a free account after which you're all set to start modding. (This is probably the longest part of the process which is to say about 5mins)​
Congratulations! You are now ready to mod!
Below are two mods that are a must regardless of what else you want to install after. Both are critical for Skyrim's stability. The unofficial patch fixes bugs and adds stability while SkyUI presents a better UI, so much so, many mods require it for access to their menu options.
Essentials:

If you have the Legendary Edition of Skyrim which includes all the DLCs or have bought some of the DLC separately I would equally recommend you use the corresponding mods:
Graphics & Immersion:
When it comes to modding the graphics within Skyrim there are a couple of approaches. I've chosen the least intrusive which are mods that mostly tweak the settings of what the game already does. This puts less strain on your computer and offers less chance of instability than the other two. The two I'm not mentioning are ENB mods which produce a more photo real effect, and texture replacements which swell the size of the texture files but give greater resolution. If you wish to toy with those I would recommend having a graphics card with at least 2GB of ram to ensure you're not sacrificing the performance of your game.
A final note on graphics. Many modders like replacing the body or head models from the vanilla Skyrim versions. If you intend to do this, make sure you're not using more than one, or that if you are, you know they are not going to conflict with one another or with something else. You can't replace a NPC body or face and expect the default armors they wear to still work accordingly. Similarly, replacing the heads with one mod, and the hair with another may cause problems, so read descriptions carefully.
Specialty Endgame Armors:
I played in 3rd person and wasn't happy with the endgame armors Skyrim offers, both Daedric and Dragon armors were pretty underwhelming in appearance so I searched quite a bit for something better. The armors below are of high quality both in the way they look as well as the way the character moves with them in game. This is a point often overlooked by people posting armors and weapons on the Nexus.
Gameplay:
There are a couple of gameplay dynamics that irked me about Skyrim so these are rather subjective as to how you want to play. The first was that you won't be able to max out your character in all disciplines by the time you hit 99. Thankfully there's a mod for adding an extra perk point per level. Secondly I found it annoying to have to constantly recharge your weapons. I had no problem doing it once and found it enjoyable enough but ultimately I wanted to be exploring and questing and not worrying about how many charges I had left on a given weapon so with the mod here you still need to charge your weapons but thankfully only once.
Minor Specific Bug Fixes:
These last two are suggested only if you find yourself with the corresponding problem. The first being a bug that happens when you alt-tab out of the game and the second refers to a mannequin dupe problem if you have the Hearthfire DLC.
Help! Something Went Wrong!
Don't panic. If the game doesn't load for some reason chances are there's simply a conflict with one of the mods you've installed. My suggestion when installing is to not install a long list of mods right off the bat. Start with the couple of essentials here at the top. Run Boss. Make sure the game loads and continue on slowly installing the rest. This way you'll be able to know which mod is being difficult, and preventing the game from loading (allowing you then to simply uninstall it). Although if you are only installing what I'm listing here it is unlikely you'll have any problems. Worst case scenario you'll simply uninstall everything and do a fresh install of the game, starting over from scratch, but that's highly unlikely.
Here are also a couple of basic video tutorials that will walk you through what I've outlined above if you do run into any trouble.
Getting Started:
NMM Tutorial:
The Basics:
Gallery:
If you make Skyrim Modding a full-time hobby like ASOT (who literally runs hundreds of mods) you could end up with something like this:
Otherwise if you're like me you'll simply get a slightly better visual but an immensely more immersive and enjoyable experience. Good luck! Post your favorite mods or screenshots.
Cheers!~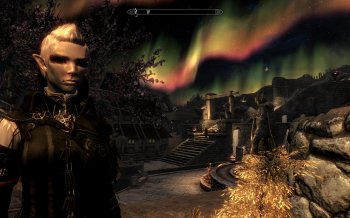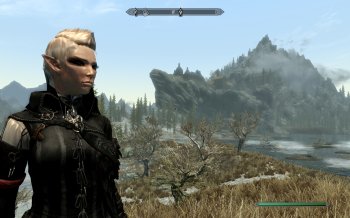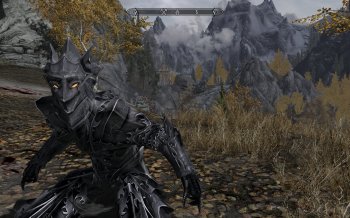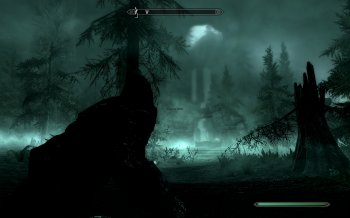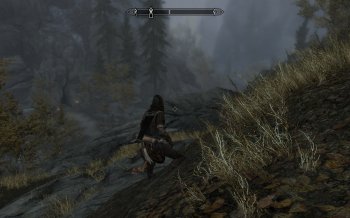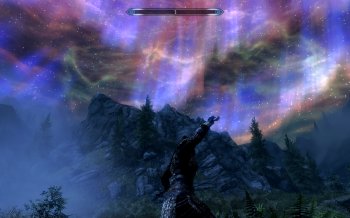 Last edited: