macrumors 601
Original poster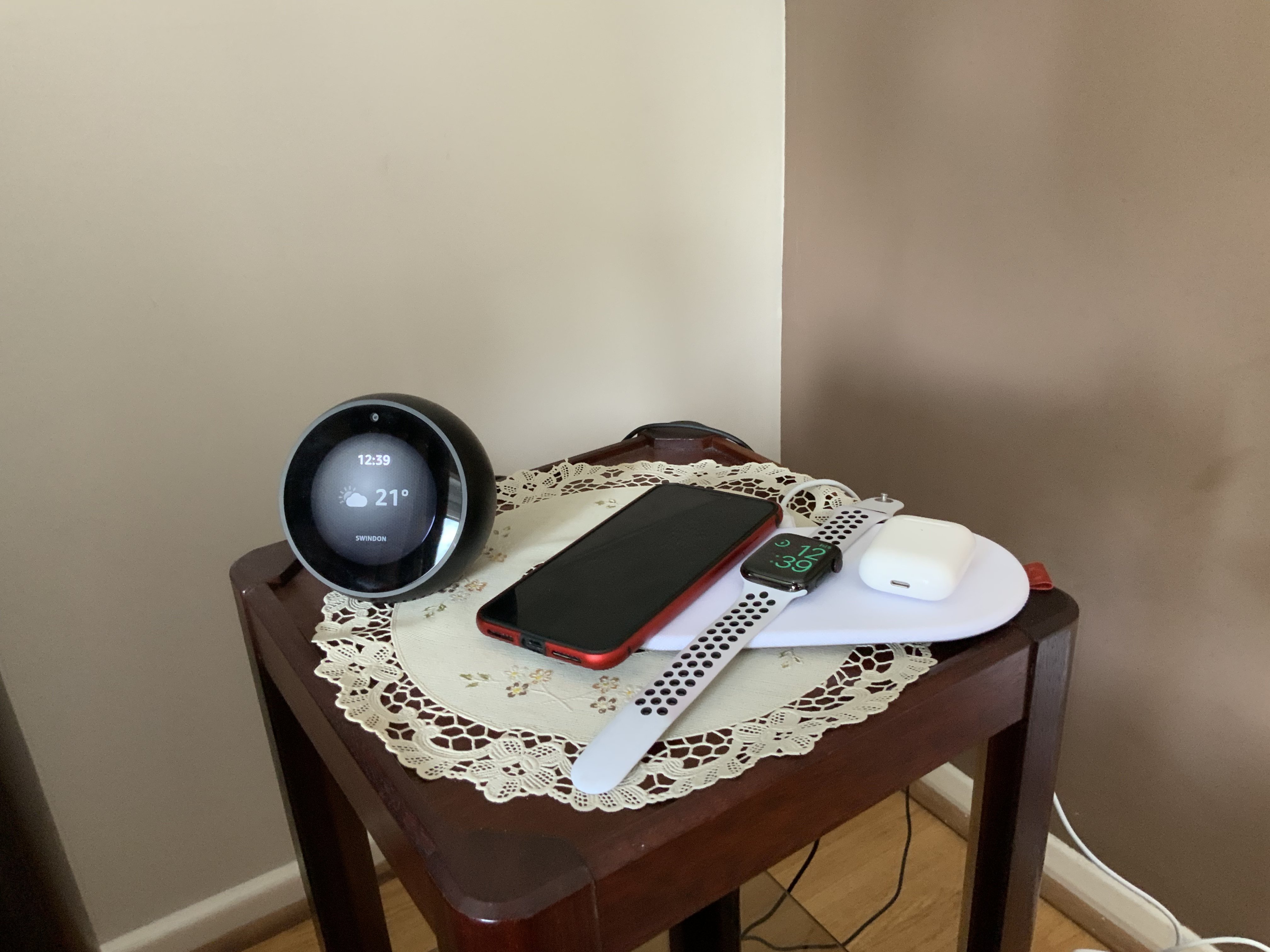 So as the price had been reduced, I pulled the trigger on the SliceCharge2. It's not too bad and is charging my AirPods, XS Max and AW4 as i speak. Positioning the devices is tricky though. The phone is easy but the watch and AirPods need to be positioned carefully.
I have found the best way is to position the devices diagonally.
It's not perfect but reduces charging from three chargers to one.
Last edited: