macrumors member
Original poster
I am experiencing slower speeds when using my iPad Pro 10.5 compared to my iPhone 6. But this problem only occurrs with my WiFi at home so far.
I have done several speedtests using the same test server and the results look like this.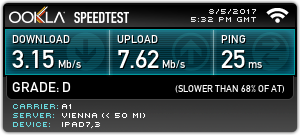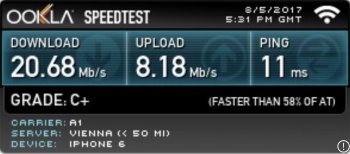 I am currently using this access point:
http://www.tp-link.com/lb/products/details/cat-12_TL-WA801ND.html
Has anybody else experienced different speeds?