'Limit Ad Tracking' is turning itself off while signed into the iOS App Store !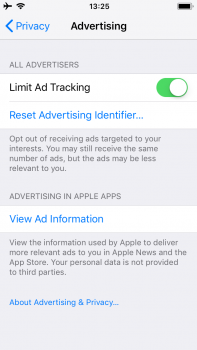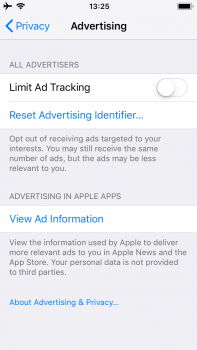 After searching the interwebs there appears to be others experiencing this issue.
As usual calling Apple Technical support was a waste of time, they are clueless
I've tried DFU restore, different device, even tested with a new Apple ID. Still Limit Ad Tracking keeps turning itself OFF. Restrictions don't help either, the phone or Apple server just ignores the restrictions !
Any ideas ?
The preference seems to be tied to the Apple ID?
"
If you chose to enable Limit Ad Tracking, Apple's advertising platform will opt your Apple ID out of receiving ads targeted to your interests regardless of what device you are using."

https://support.apple.com/en-us/HT205223
https://discussions.apple.com/thread/8390320
https://discussions.apple.com/thread/8374113
https://www.reddit.com/r/iphone/comments/7ya1wi/limit_ad_tracking_being_disabled_unexpectedly/