macrumors member
Original poster
Hi!
I can't install Solus on my Mac Pro 1,1. I did install El Capitan following this boot.efi trick
Install El Capitan on Mac Pro 1,1 & 2,1
now MachineProfile reports my Mac Pro with EFI 64bit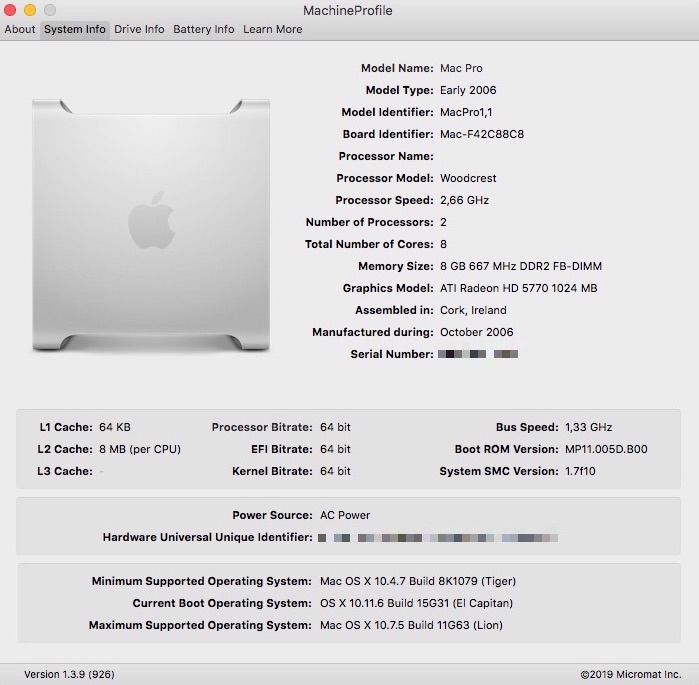 but nothing happens trying to boot Solus from USB or optical. The Mac hangs, remains there, not even Option key works to choose the boot drive.
Is there any way to cheat the 64bit requirement? I found this on other topic.. does this work at all?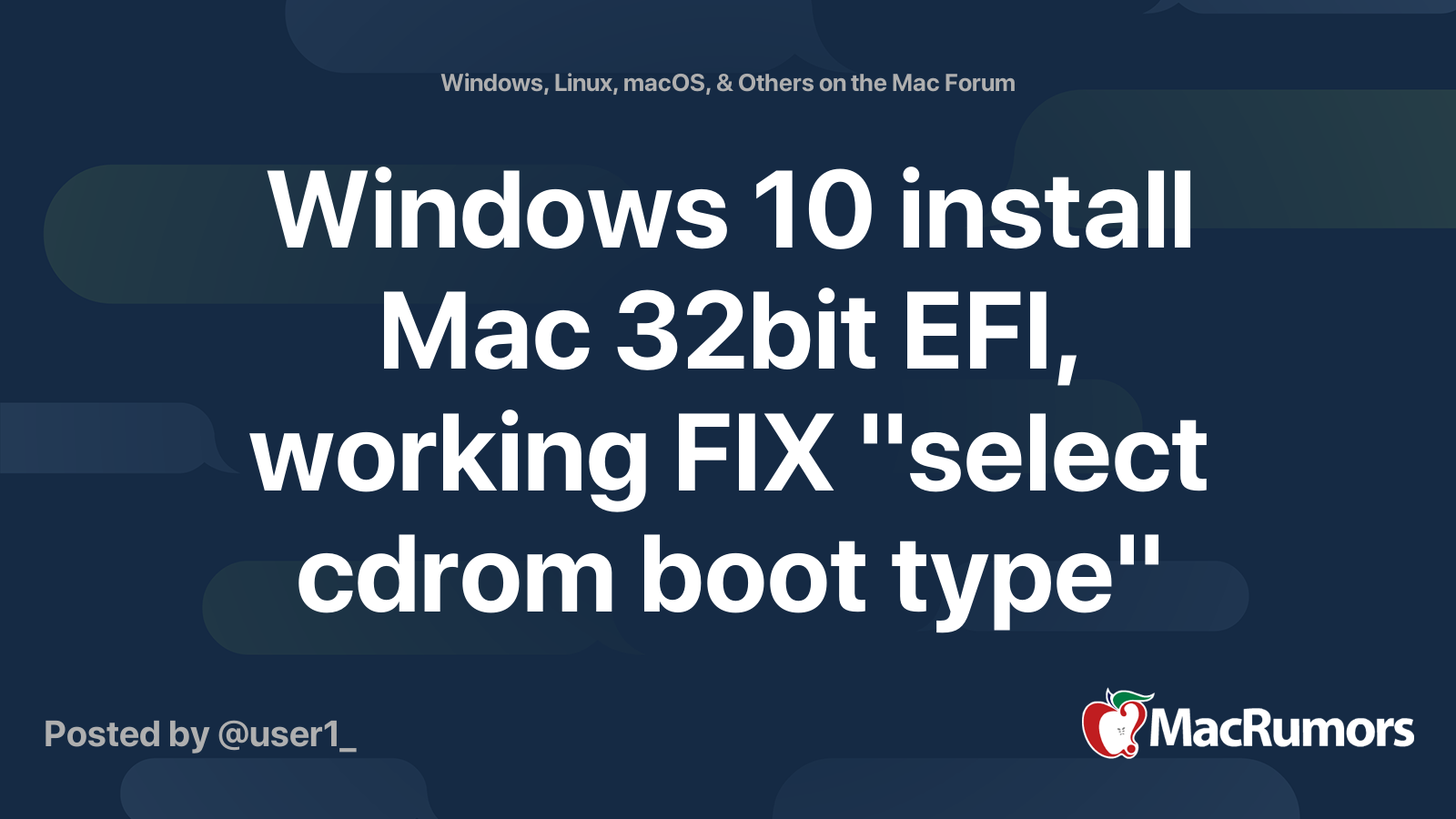 hi, ive written a working guide to fix that select cdrom type error, originally u can find it here. show under "Create a Win10 install DVD:" Create a Win10 install DVD: 1. Download Windows 10 x64 2. Open drive "C:" and create the following folders: C:\winexe C:\winiso C:\windvd 3. Download...

forums.macrumors.com