The frame on my Neo Hybrid pinged off by its self whilst sat on the table... It must have gradually fractured near the vibrate switch?
The case has never been removed since new.
I purchased it direct through Spigen's
eBay
Store, they don't want to know.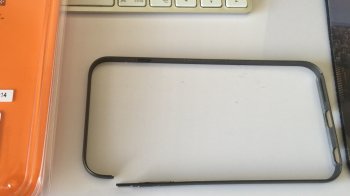 I asked to buy a new frame even though it is only a few months old and could be classed as under warranty?
Anyone else had their Neo Hybrid mysteriously fracture? or poor customer service?