macrumors 6502a
Original poster
I have about 35gb of music in iTunes and the files are on an external HDD. When I tried About This Mac, Storage, Manage, it shows 35gb of file use on my storage drive (128gb SDD):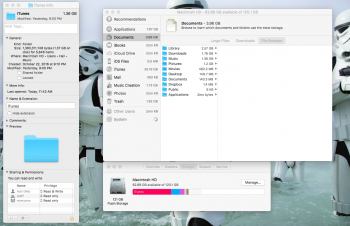 The bar graph and the left-hand pane show this value, while the middle pane and "Get Info" show different values.
Here is my actual music library: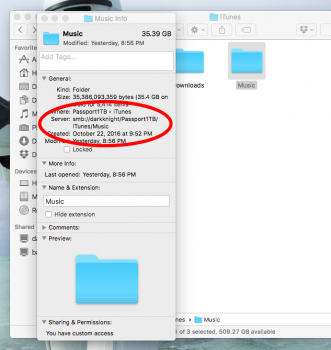 Anyone else ever seen this ? This is with Sierra and it's fully up-to-date.