macrumors Core
Original poster
Aug 31, 2011
21,981
14,611
As many of you know I maintain a black theme for all my Macs.
For several years I've been using Black Gloss 2.1 through Candybar for my dock
Black Gloss has a black background which until tonight hasn't bothered me because usually my dock is against black wallpaper in that area.
For whatever reason it bothered me tonight. So, I messed around a bit with a transparent dock app which didn't work until I decided, what if I used Candybar to drop in a transparent PNG image for the dock.
Voila!
I have a dock now that is transparent in front of my wallpaper, but REFLECTS whatever color comes near it! And it still retains those blue circle running icons I love.
Now I just have to put it on my other Macs.
Amazing to me that I'm still tweaking this theme all these years later!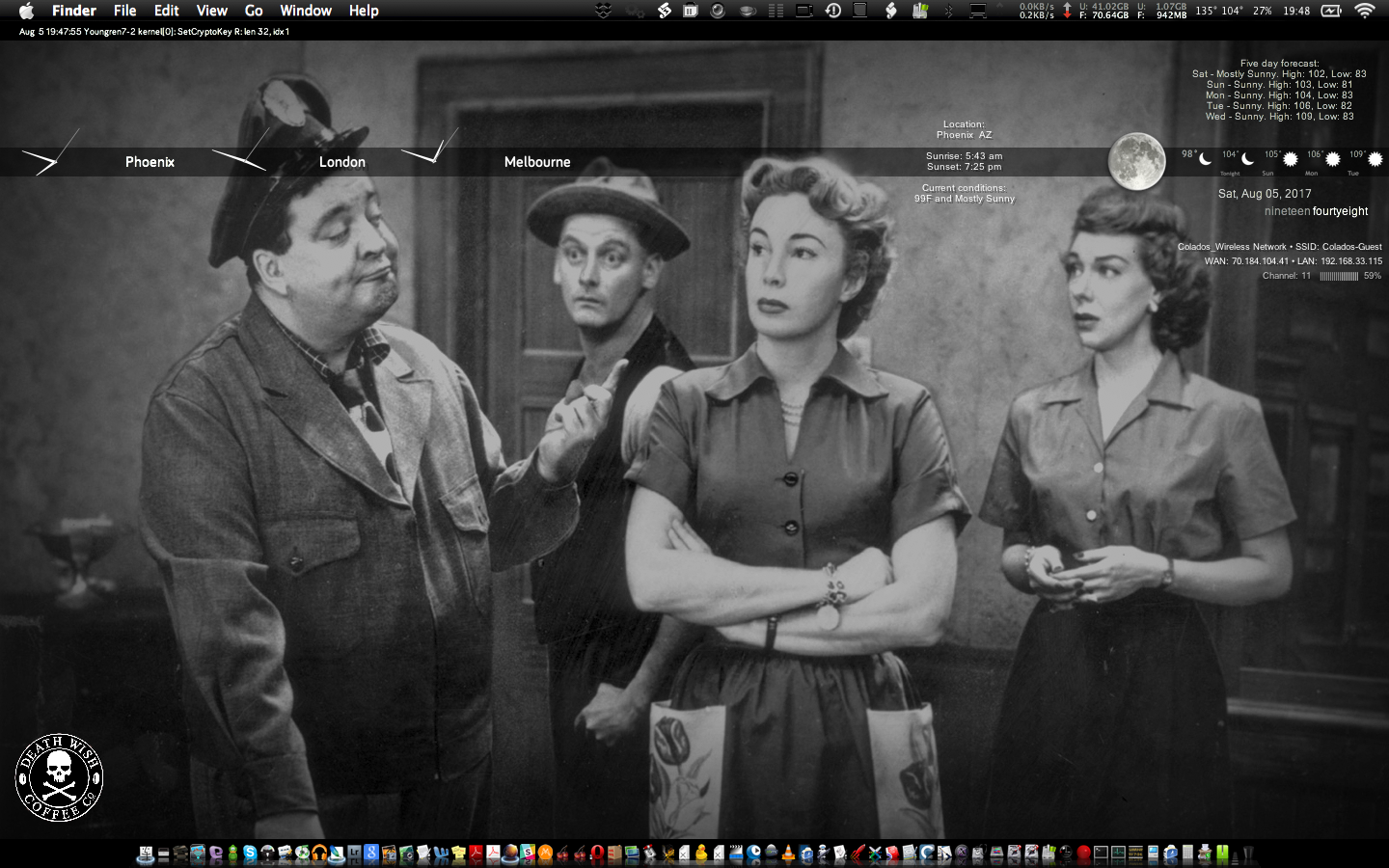 [doublepost=1501988311][/doublepost]Here's a little better idea of the reflectiveness…