macrumors 6502a
Original poster
So I have both the Survivor Slim and the Survivor Core cases and I decided to take some pics and video of the two side by side. Hope someone finds this useful--I think it can be hard sometimes to compare two different case models if you never see them side by side: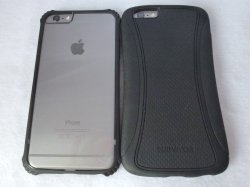 They are both really good case options, I think, but it just depends upon what you want. The Survivor Slim is much bulkier than the Core, but I think it probably provides more protection.
Here's a link to my YouTube review if you want to see more:
http://youtu.be/wLdeoQGY-sY
Thanks!
Kristin