macrumors 68030
Original poster
I ordered 2 XS phones for my girlfriend and I. Prior to this, I did not carry any insurance on my iPhone, but did have T-Mobile's insurance on her old 7 Plus. I intended to cancel her T-Mobile insurance in favor of AppleCare+ directly though Apple. But I was not going to cancel her T-Mobile insurance until I added Apple's to the phone.
My XS came Friday, I added AppleCare+ $9.99 monthly to it right away.
Her XS came yesterday and I activated it last night. This morning I went to the AppleCare+ purchase page to add the $14.99 monthly plan, put in her serial and it didn't offer me the option to buy. I was confused... I entered the serial a couple times and looked for a "buy" button, but there was nothing there... then I noticed.... Her T-Mobile insurance automatically added "AppleCare services" to her iPhone in Apple's systems. I DIDN'T think this was a real thing... lol. I always thought T-Mobile offering "AppleCare services" was some sort of workaround so you would pay them the same prices that Apple charges for a screen repair ($29), etc. I had no idea T-Mobile's offering was an officially sanctioned product offered though Apple.
Compare my warranty screen and hers... They even have different wording for the coverage.
MINE: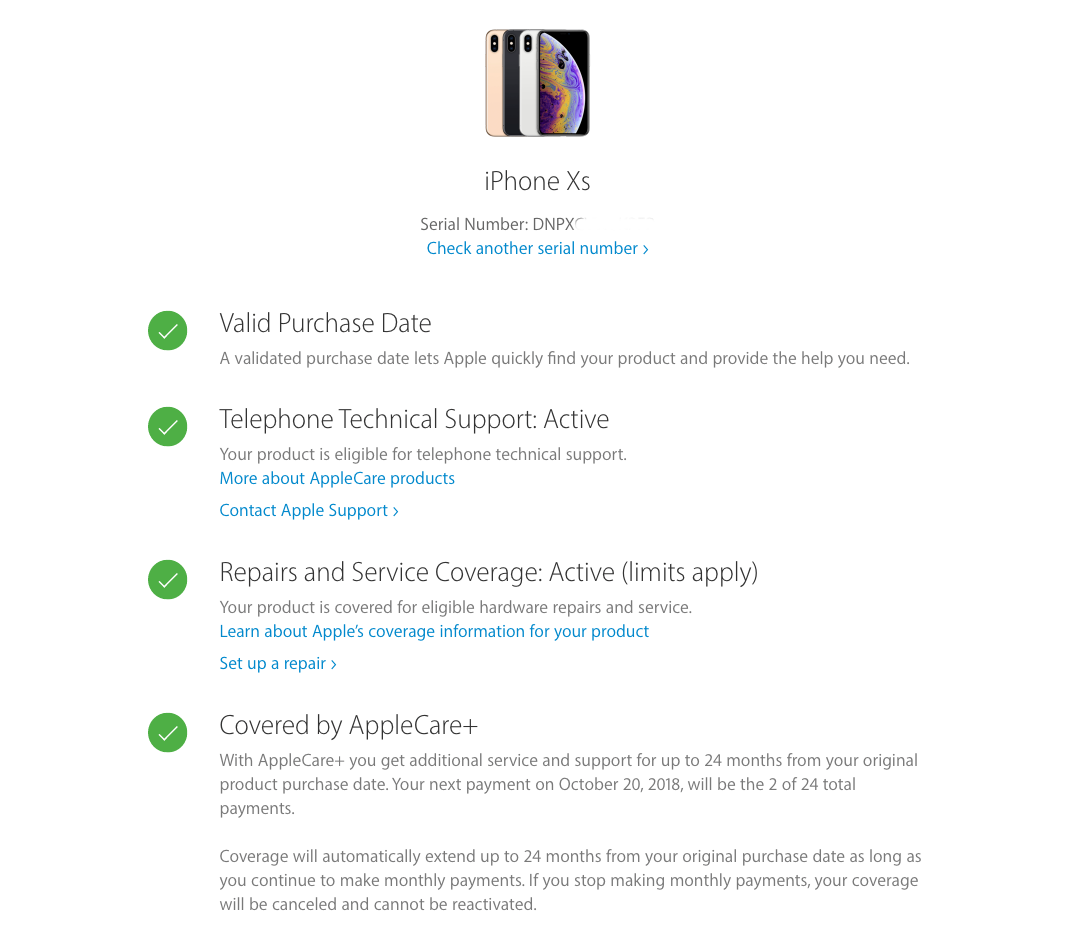 HERS: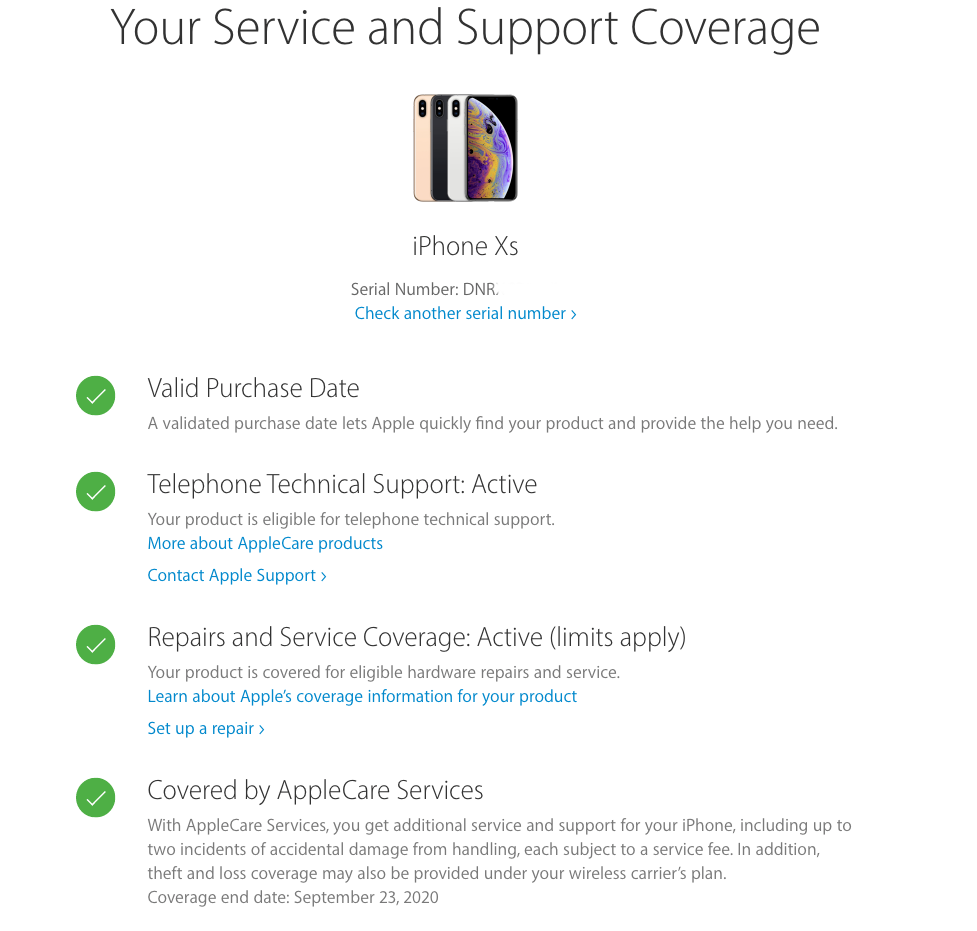 So weird. So I guess I am forced to keep hers insure through T-Mobile now. If I cancel, they will likely pull the "AppleCare Services" and make her phone ineligible for new AppleCare through Apple.
Oh well. As long has coverage is the same.