macrumors newbie
Original poster
Got my Pro Display XDR on Friday and thought it would be worthwhile to share some details/info I really wanted to know before receiving it but couldn't find until I could finally test myself.
How much glare does the Standard Glass really have?
I got the standard glass but in practice I don't see any glare at all when working head on. I'm coming from a 5K iMac to the Pro Display + 16" MBP, and I feel like this display actually has less glare than my iMac did, and I could only see glare on that display if I was really looking for it.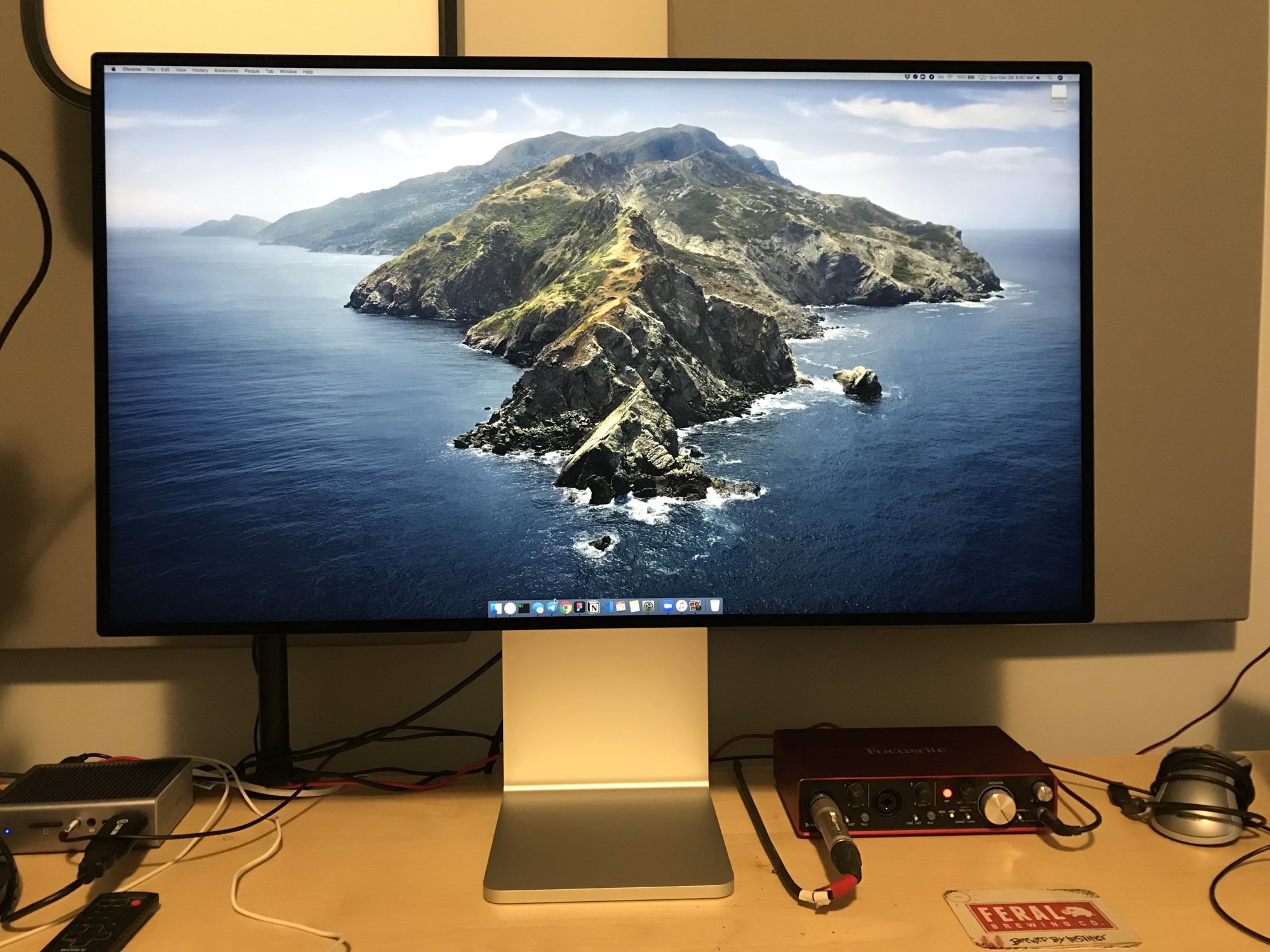 There is some glare in my room from side viewing angles, but again nothing when working head-on.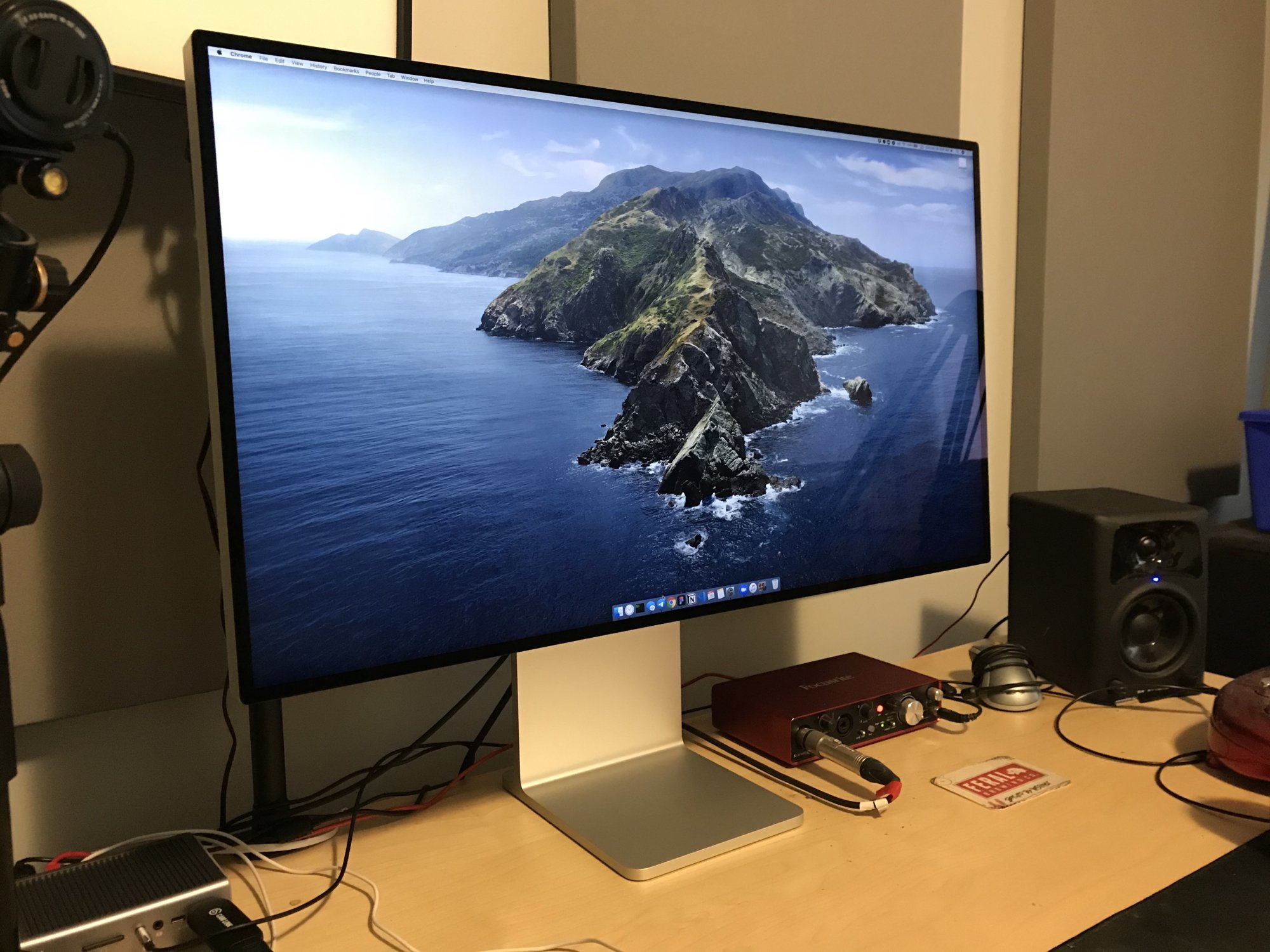 I don't have the ability to compare this to a nano version but I can say I don't regret getting the standard glass at all, looks fantastic.
What resolutions does the display support?
The Pro Display XDR supports the following resolutions:
6016 x 3384
3008 x 1692 (default)
2560 x 1440
1920 x 1080
1504 x 846
1280 x 720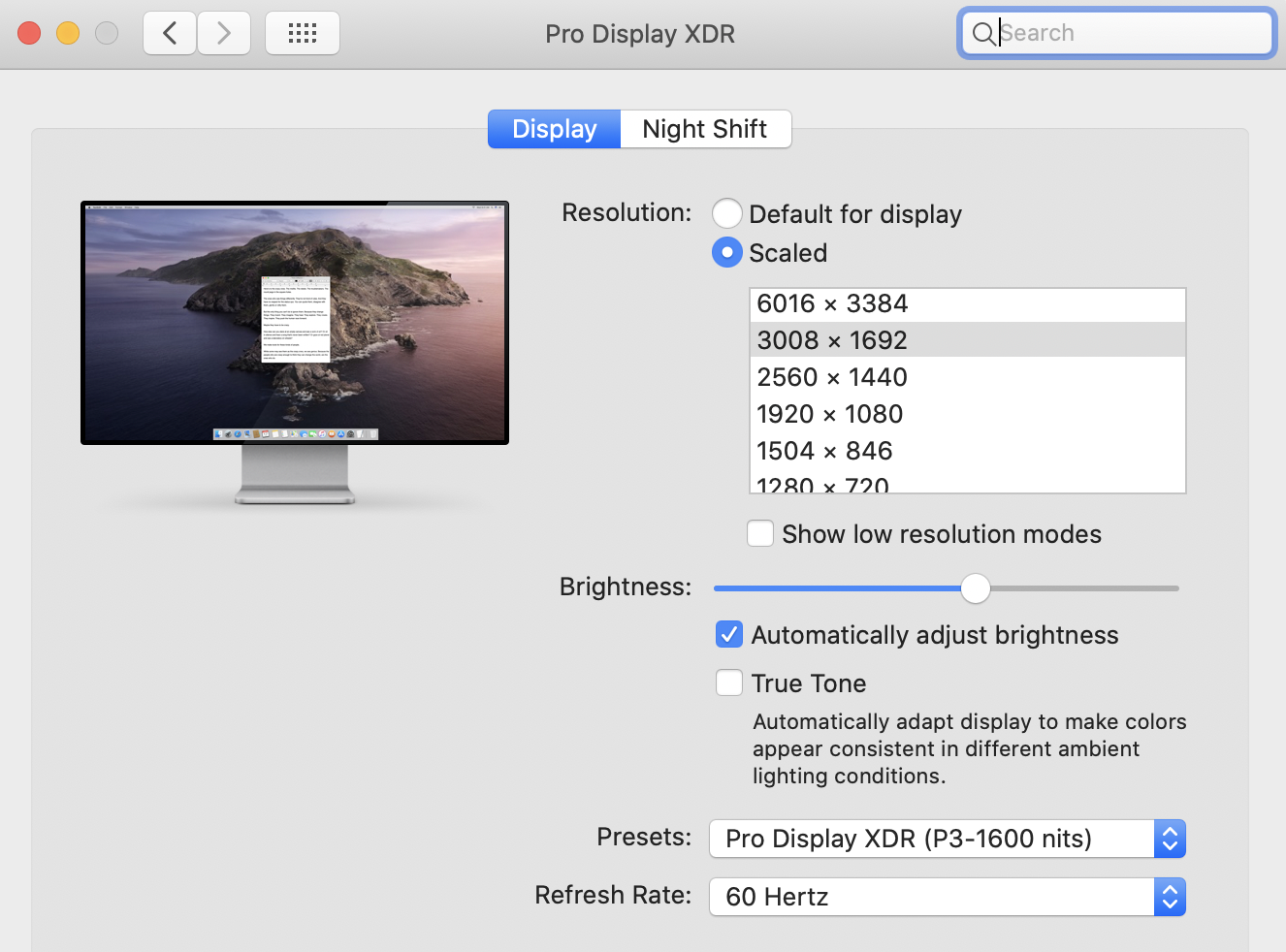 One thing that is a little surprising is that there are no resolutions between 3008 and 6016. Normally Apple includes some "more space" style options that have a lower DPI than true Retina (for example the 5K iMac goes all the way up to 3200 x 1800 of workspace, which is more than you get with the Pro Display XDR).
This is totally fine for me as I was using the default 2560 x 1440 resolution on the 5K iMac anyways and value the true 2x resolution more than an increase in workspace, but surprising nonetheless.
The 6016 x 3384 option is basically useless for any real work and I'm surprised it's listed as a default option (I feel like I had to use third-party tools to do 5120 x 2880 on my iMac). Everything is just way to small of course.
Can the Pro Display XDR be used effectively as a dock for your other peripherals?
The Pro Display has three USB C ports on the back that Apple claims as being "for charging and syncing", which wasn't exactly a useful description to me. I was hoping I could connect things like my audio interface or Elgato Cam Link and potentially avoid the need for a dock like the CalDigit TS3.
I don't have any USB A to USB C adapters so I haven't been able to actually test this yet (will be able to tomorrow) but what I've learned scouring other threads/documents is that the USB C ports on the back of the Pro Display actually support USB 3.1 speeds when the display is connected to the 16" MBP, but
not
when the display is connected to the Mac Pro (they only support USB 2.0 speeds there).
My understanding is this has something to do with Display Stream Compression being used on the 16" MBP but not by the Mac Pro? If anyone knows more about this please share and I'll update this post ??
I bought a CalDigit TS3 anyways and am currently using that, with the Pro Display and the TS3 both connected directly to my 16" MBP, both on the same side. I worried this might not work as I've heard things claiming you can only get max bandwidth out of one port per side of the MBP.
I've got an audio interface and the Cam Link 4K connected to the TS3 though and have seen no issues, so I suspect it will continue to work fine.
I'm waiting on a handful of USB-C adapters to come in the mail tomorrow at which point I'll test connecting the Cam Link 4K and audio interface directly to the Pro Display to see if I'm capable of getting everything working through a single cable.
Update:
I've had my Cam Link 4K connected through the XDR for days now and had no issues at all.
I've also confirmed that the XDR will work connected to the TS3, with the TS3 being the only thing connected to my machine through a single cable. I still get full 6K this way and haven't run into any bandwidth issues. The only downside to this set up is that my MacBook Pro is only getting 85W charging from the TS3 instead of 96W from the XDR.
Things that caught me by surprise
You can't adjust the brightness using any presets other than "Pro Display XDR" and "Apple Display"
This was a really weird surprise and I am very curious why this is the case, but if you use any of the reference modes
other than
the default "Pro Display XDR" mode or the "Apple Display" mode, the brightness control is disabled and can't be adjusted at all: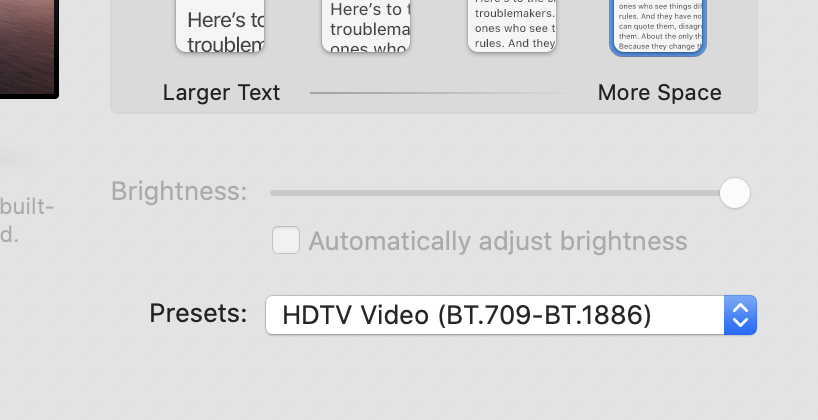 The brightness level forced on you is not very bright at all either, certainly too dark to comfortably work in my office. Maybe experts on this stuff can chime in and explain why this might be the case, or if this is "correct" for doing the type of work you'd use these modes for.
Personally I am a little bummed even the "Internet & Web" preset has no brightness adjustment, because that's the work I do and I was curious to try doing web design work in that mode.
You can't control brightness using the brightness keys on Apple keyboards
Maybe this isn't surprising to others but with my MacBook in clamshell mode, I was hoping the brightness keys on my external keyboard would control the brightness of the display but they don't, so I need to open the display preferences any time I want to change the brightness. If anyone knows of a work around for this that would be awesome.
You can adjust the brightness by holding ctrl when pressing the brightness keys, works great.
The Pro Display XDR requires 10.15.2 to work properly, but still "works" on earlier 10.15.x versions
I was running 10.15.1 (I think) when I first connected the XDR display, and at first it seemed like everything was working fine but then I noticed all sorts of awful display artifacts along two full-width strips on the screen.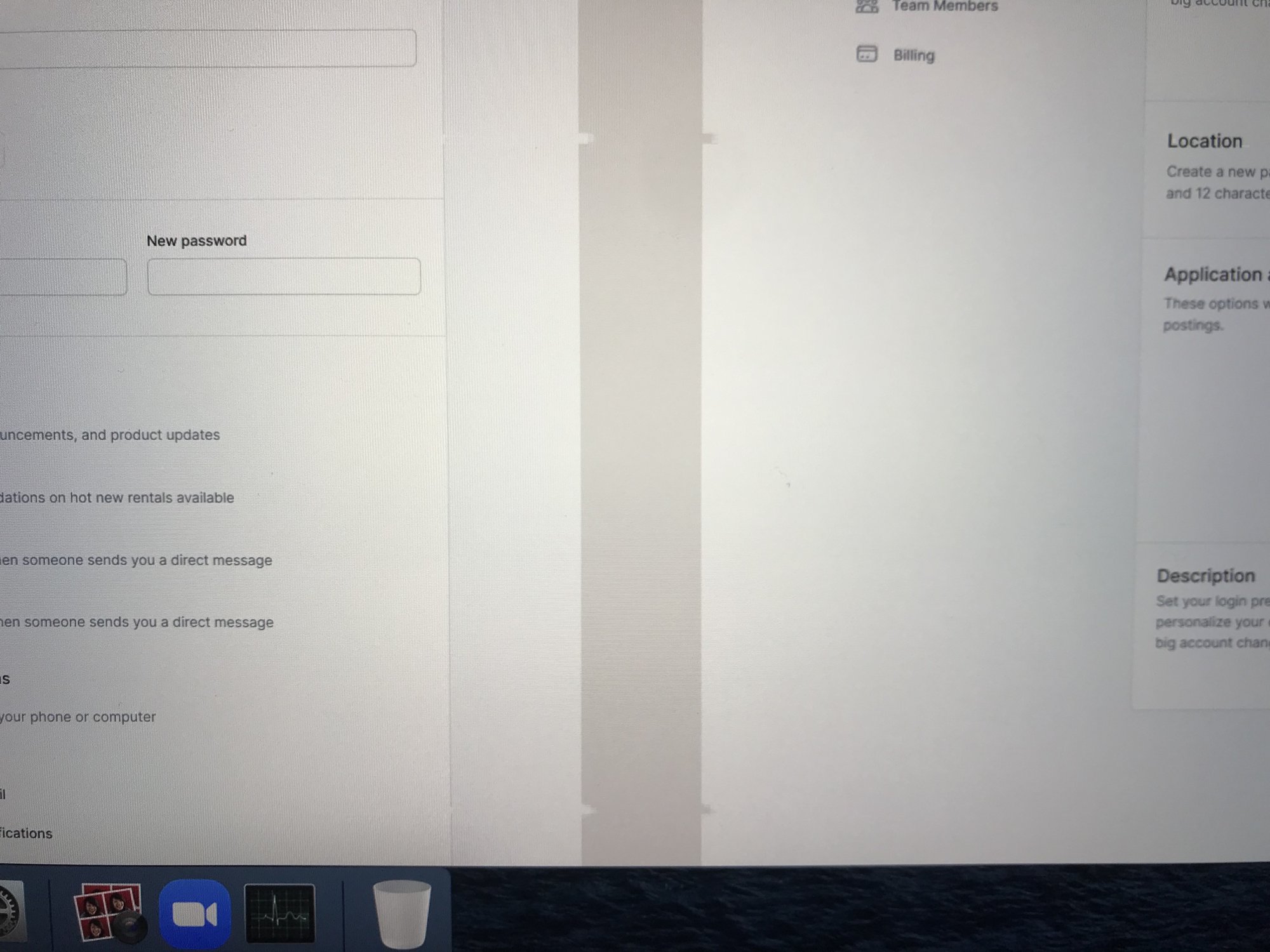 I was extremely nervous that my display was defective, but updating to 10.15.2 fixed it.
Other questions? Ask!
If anyone has any other questions or things they'd like me to test, let me know and happy to try and find out! It doesn't seem that there are a ton of these things being used in the wild yet (at least not by people active in online communities) so it's hard to find info. I'll do my best to make this thread the ultimate resource for people curious about this display ??
Last edited: