macrumors 65816
Original poster
I saw this in
Best Buy
earlier and decided to try it. This is one of the best keyboards I've used, it feels better than the new MacBook pros, and kind of reminds me of the older MacBook Pro keyboards. It feels so much better than the Smart Keyboard, and is also quieter.
It has a backplate that folds out like the Surface Pros, but it doesn't go as far down as them. I think the only downside is that when using the Apple Pencil, the angle is too high when the back plate is as far as it goes..so you have to put the iPad flat on a desk.
The keyboard connects with the smart connector, and can be removed like a Smart Cover, if you want to use the iPad as a tablet.
I didn't expect to like this case as much as I do, and I'm so torn between this and the leather sleeve/Smart Cover ( and just using a Bluetooth keyboard).
http://www.bestbuy.com/site/logitec...9-inch-ipad-pro-black/5926600.p?skuId=5926600
Edit - and back it goes.
Twice so far while carrying it music has started playing. Turns out the keyboard buttons can press up against the screen if that area is pressed. There's no damage to the screen, and I guess the only way it would be a problem is if something hard got on the keys and pressed into the screen (?), I really just don't want music playing randomly when I'm at work at it's in my bad.
Back to the leather sleeve and Smart Cover for me.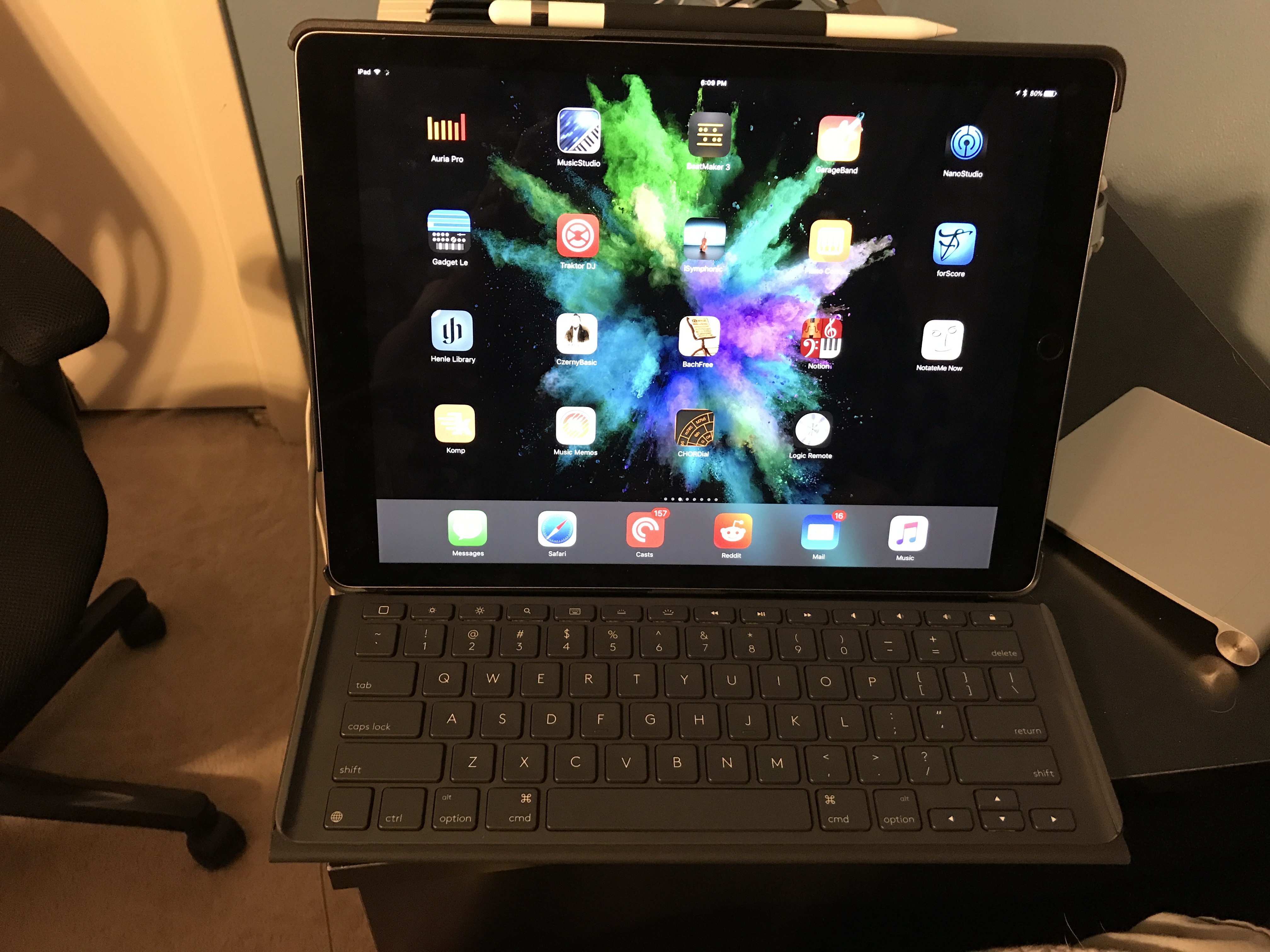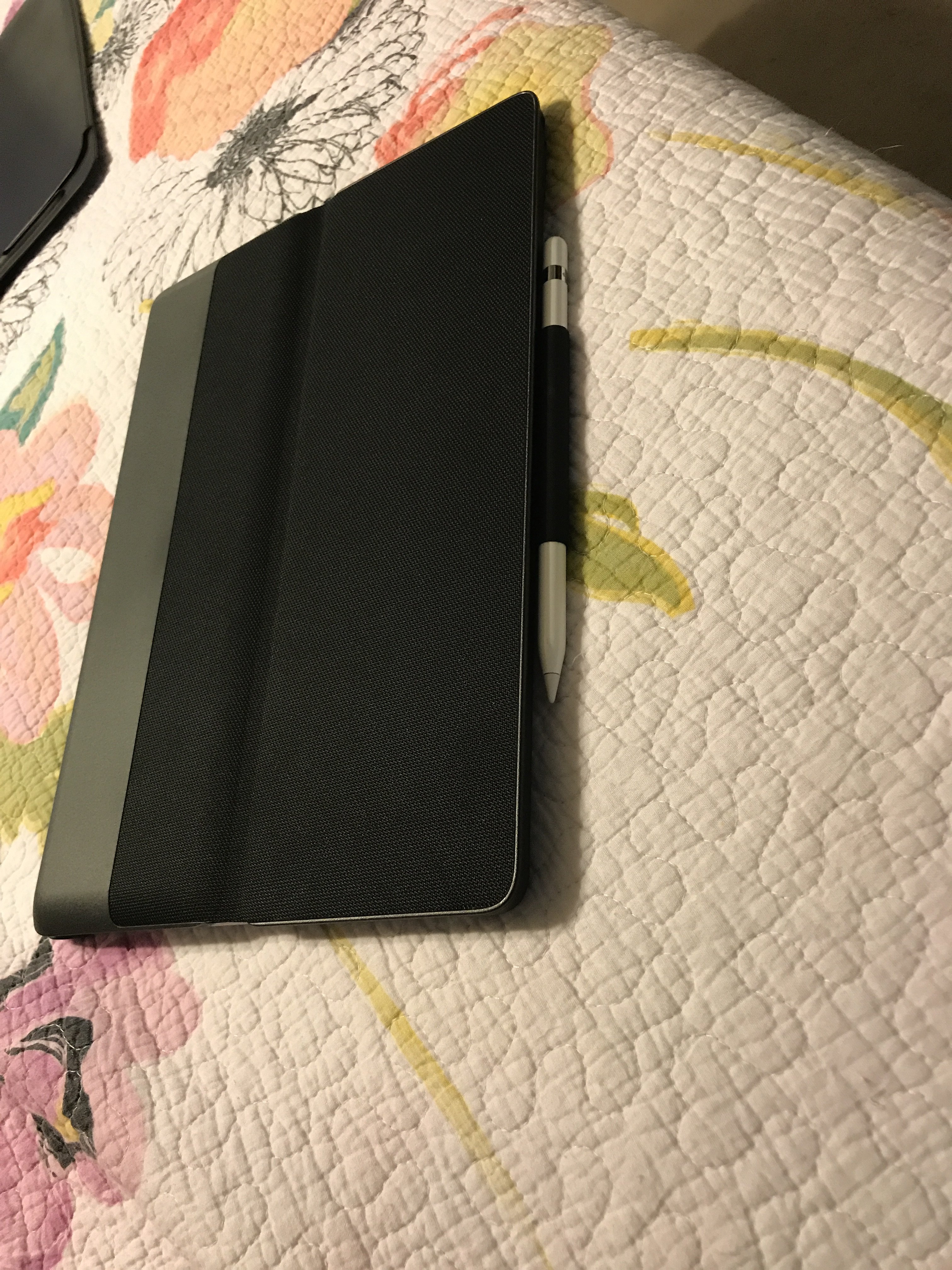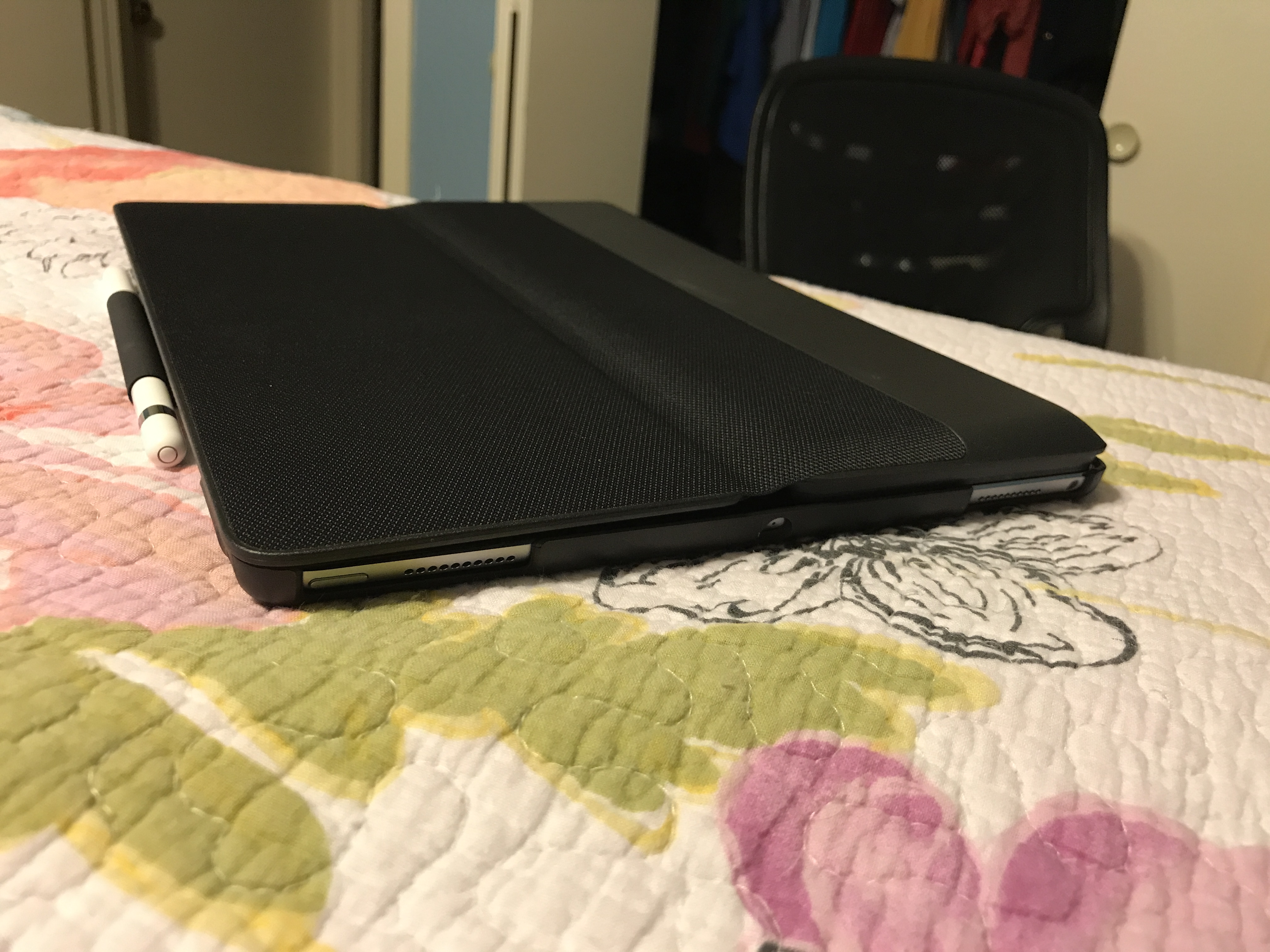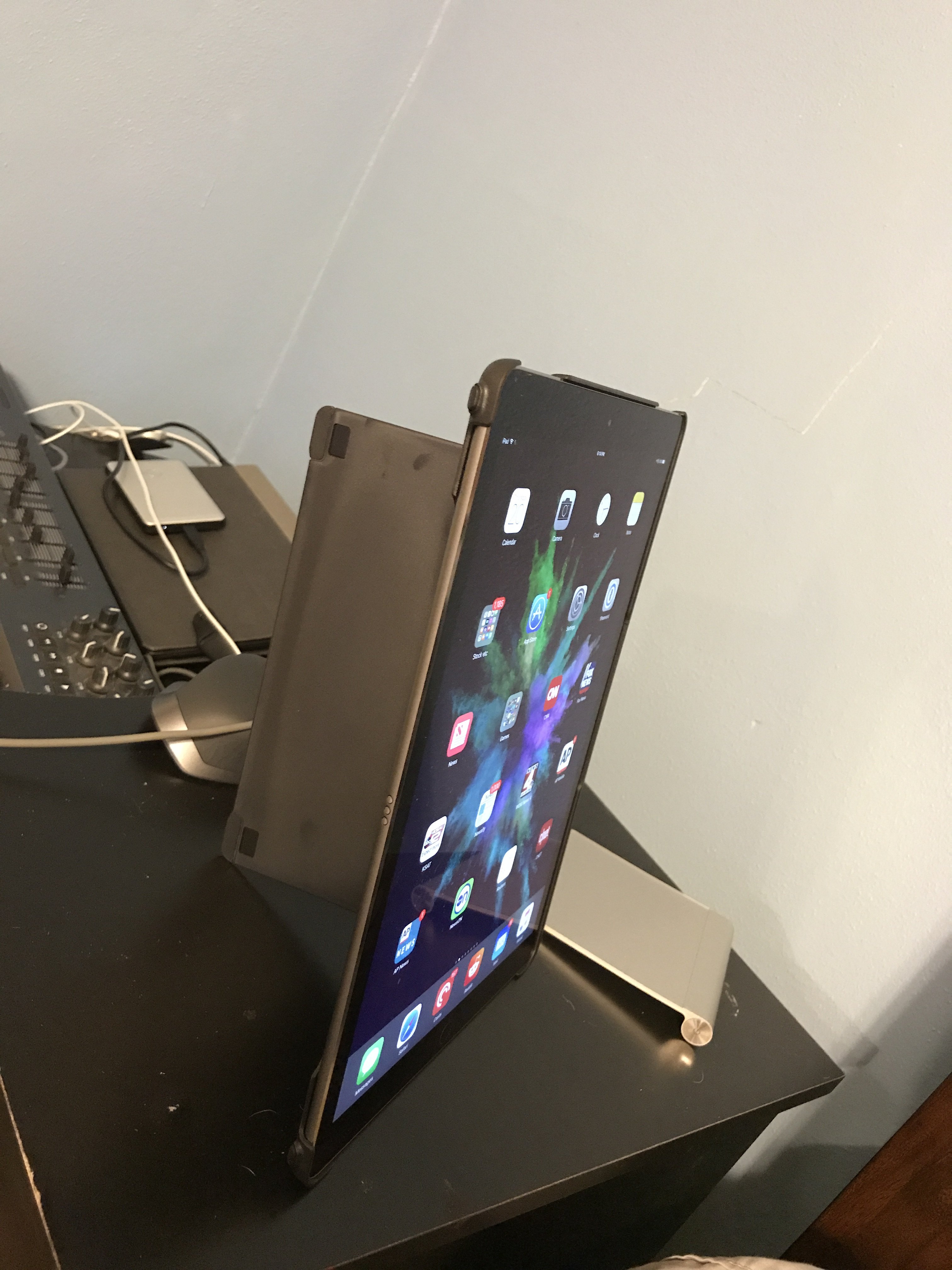 Last edited: