macrumors 6502a
Original poster
So I went to transfer purchases from my iPhone today, and something weird came up.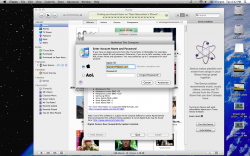 iTunes is automatically putting in this guy's email address into the Apple ID field.
I don't know who this guy is, but I'm sure he's not happy about his email just floating around in random people's iTunes accounts.
So why would this be happening? My whole library is empty at the moment since I'm waiting on the optibay converter to deliver. My iPhone has never been with anyone else. I don't have anybody in my phone as the email address. My address book on OSX is empty as well except with my contact, and it has my email address in it.
I did jailbreak my iPhone yesterday if that has anything to do with it.