macrumors 68000
Original poster
I just came across this idea on another forum, and it's a game-changer for me: You might try repositioning your AirPods. I've included a labeled diagram of the ear and attached some photos so you can see what I mean.
Put them in so that the stems point somewhere between forward and upward instead of down. If someone were looking at your profile, the stems would point to roughly 2 o'clock in the right ear, 10 o'clock in the left ear—the best angle depends on your ear shape.
With my ears, when I do this they rest nicely in the groove just above the part of the ear called the tragus (see diagram), and they are a lot more secure. The microphone works fine at this angle, at least for noise cancellation and transparency modes. I haven't tested calls. Squeezing the stem to pause or change modes is a little trickier but not a big deal once you get the hang of how to position your hand.
If I'm in a situation where use of the microphone isn't needed, I can get an even more secure fit if I point the stems even higher, somewhere between 12 and 1 o'clock in the right ear, 11 and 12 in the left ear. I tuck/wedge the stem into the fossa triangularis (see diagram). In that position, all I have to do is push against the front of the stem to pause. Very easy. However, that position renders the microphone ineffective.
Edits: Rephrases for clarity (I hope) and addition of pictures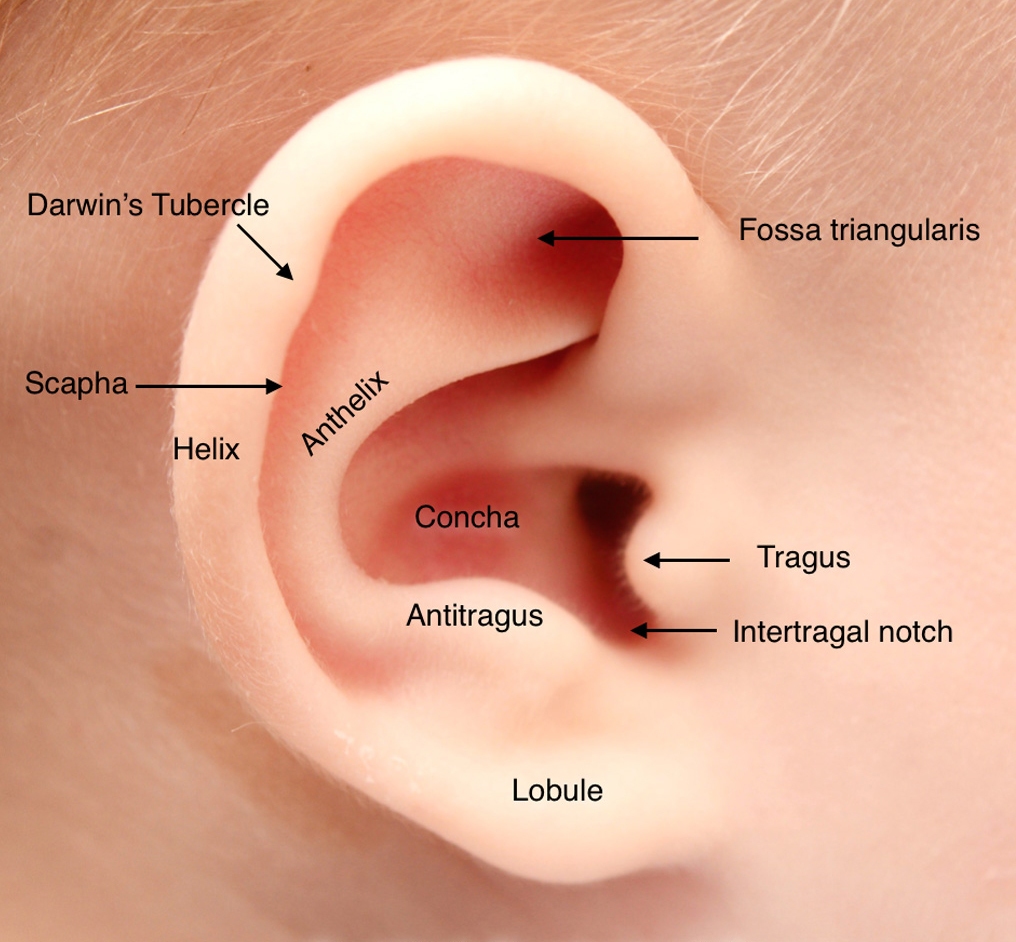 Last edited: