macrumors newbie
Original poster
Hello,
I have been unable to achieve 4K resolution @ 60 Hz. I'm unable to get 60 Hertz refresh rate. The option is greyed out at 30 Hertz. I have the following hardware:
Macbook Pro 2017 (with 4 Thunderbolt 3 ports)
I have been searching the internet for hours looking for answers and I can't seem to figure out what's wrong. I even read a few Amazon reviews on the cable I'm using and people seem to have 4K @ 60Hz on this same monitor.
Under System Preferences > Display, this is what I get: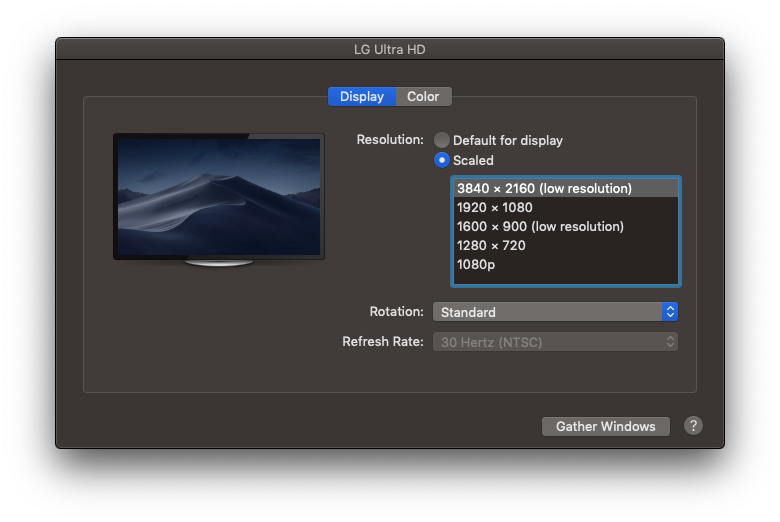 What's the problem here? Is it the monitor or the cable I'm using?
Last edited: