macrumors 68030
Original poster
I Just wanted to make a Quick posting that I managed to update the Microcode on my MacBook2,1 to the latest version intel has released for its CPU
I managed to do this by dumping my MacBooks BootROM using flashrom in Linux and actually manually finding the microcode in the BootROM (which in this case is 4096 Bytes long/big) and taking the updated microcode and replacing the old microcode with the new version, I then flashed the now edited BootROM onto the MacBooks BootROM flash chip crossed my fingers rebooted and low and behold it booted up with the updated microcode!
here is the Stock microcode in the BootROM
and here is the microcode after I have inserted the new version into the BootROM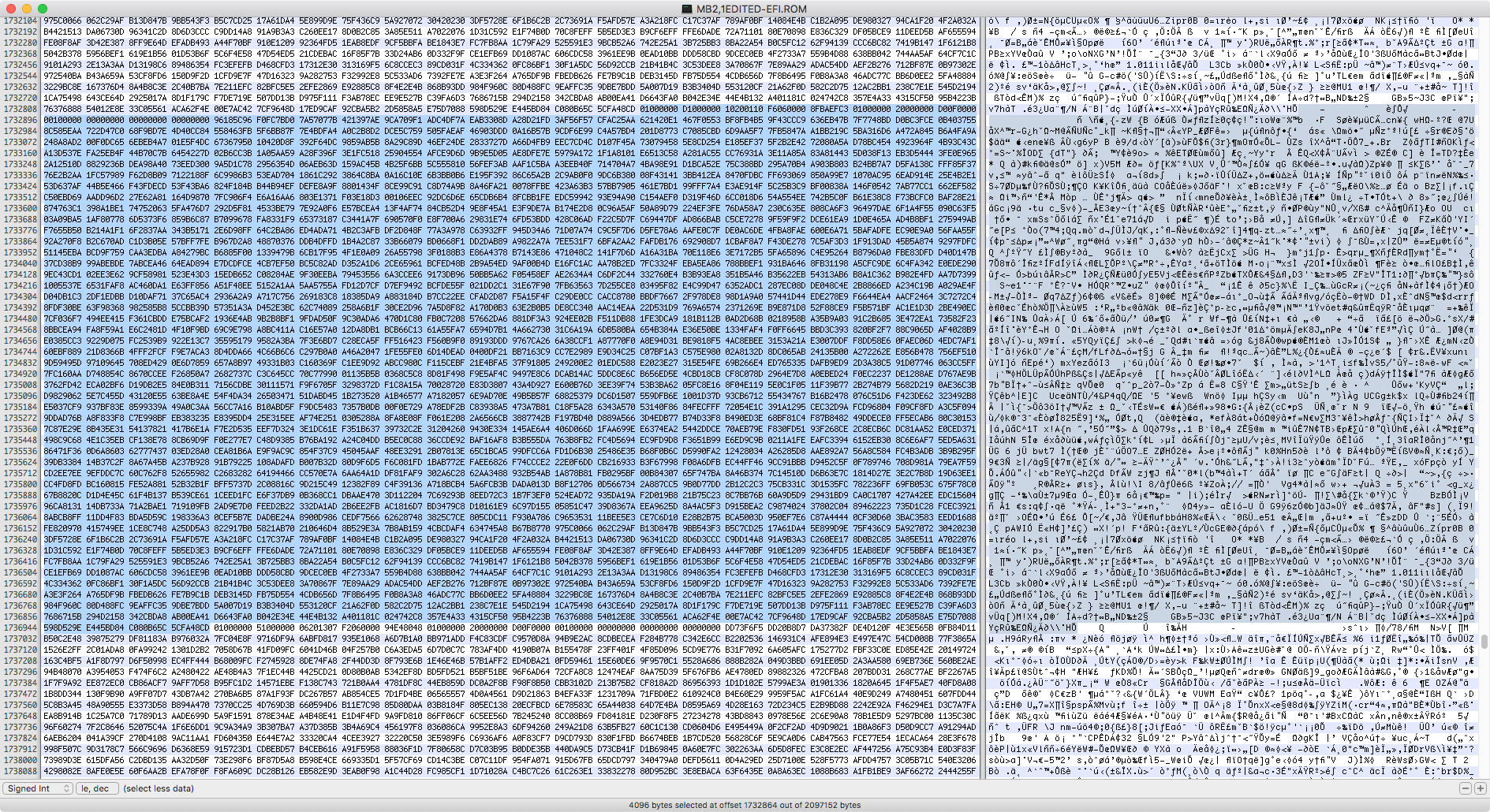 while this is a MacBook and not a Mac Pro im fairly sure the same thing could be Applied to Mac Pros.
it might be possible to add E0 stepping CPU compatibility to a Mac Pro 3,1 and get the X5492 to work for example using this. or even maybe Westmere support to an Xserve3,1? or add the newest microcode for meltdown/spectre patching if Apple does not release an update for it
I used my MacBook for this as this machine is Fairly expendable, now that I see it did not brick the MacBook by doing this, I plan on trying to add updated microcode to one of my Mac Pro 1,1/2,1s at some point now to test this on a Mac Pro.
it might even be possible to add Harpertown support to a 1,1/2,1 Mac Pro
(atm i dont own any Harpertown CPUs sadly so i cant test this out)
I just wanted to show that it is possible to update the Microcode in Apples EFI BootROMs
and now for some pictures of the MacBook actually booted up into an OS showing off the new microcode revision
here is the old microcode revision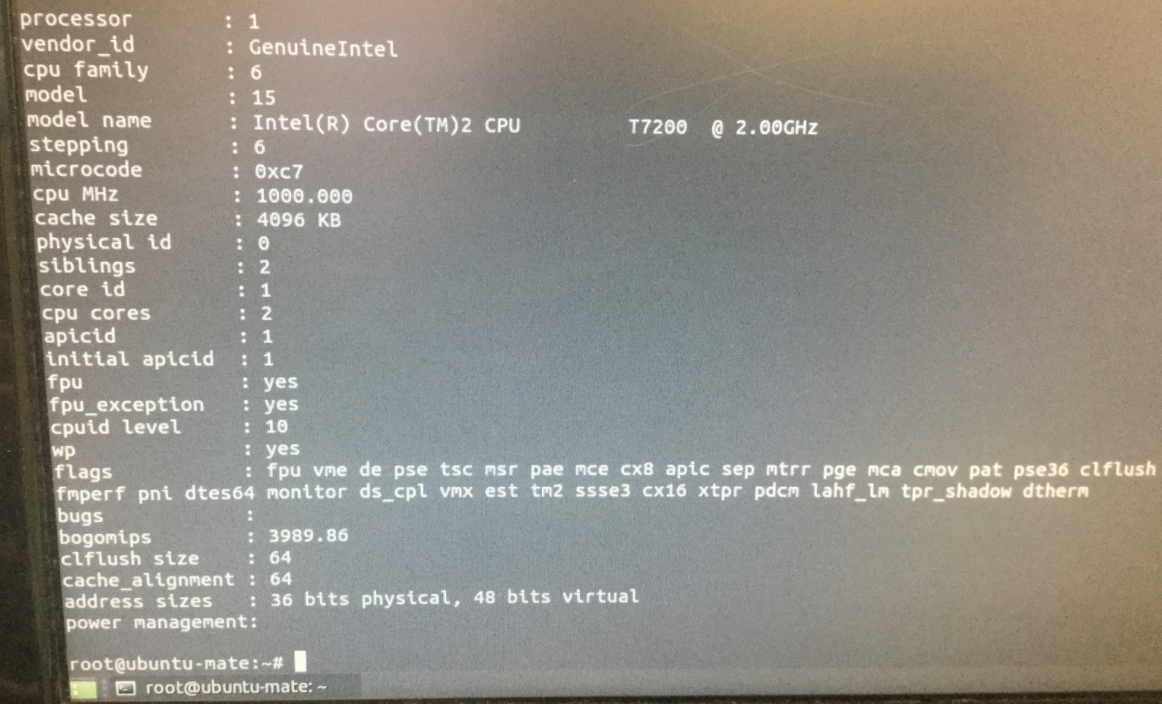 and here is the new Microcode revision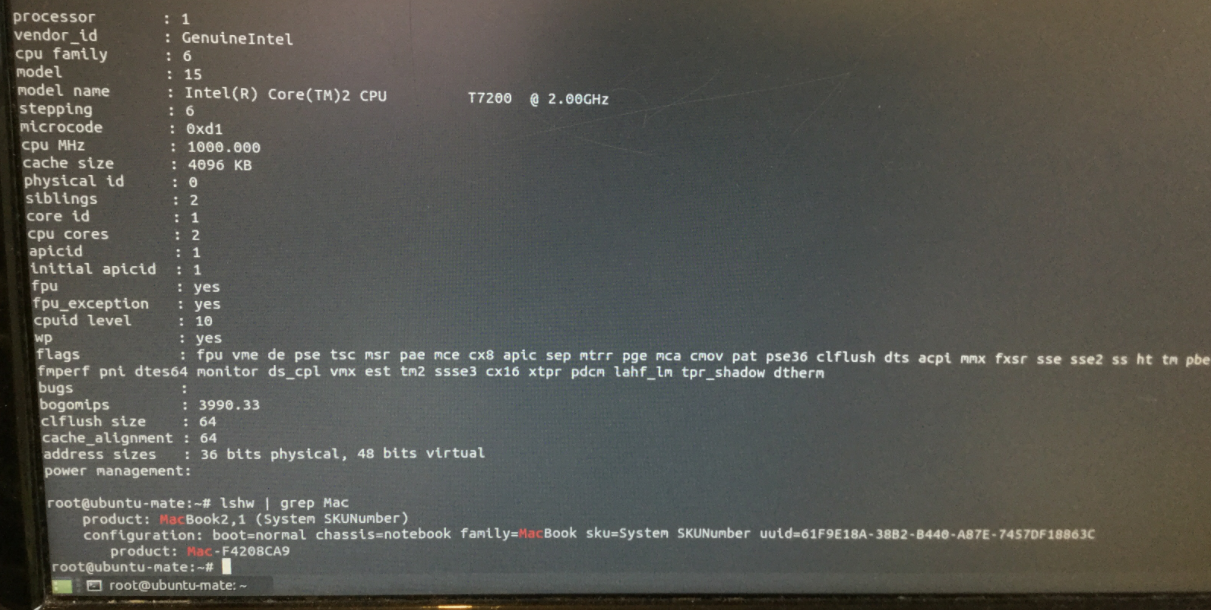 I am very excited about this
it could enable quite a few cool things