macrumors newbie
Original poster
I have just installed an updated BT card (see pic) in my Early 2011 MacBook Pro 17".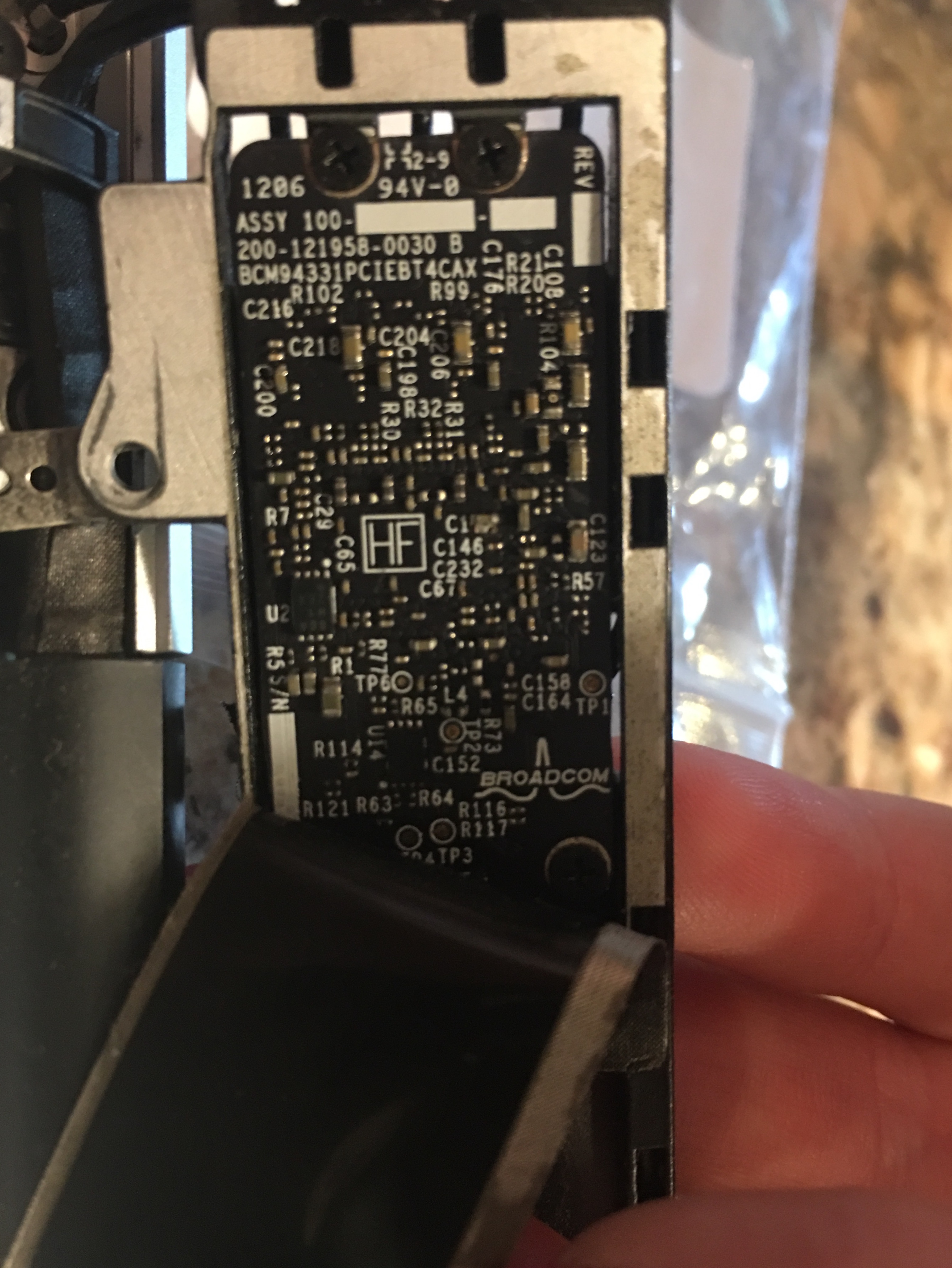 Initially on reboot it asked me to reset the clock which I did
WiFi works OK
However Bluetooth does not. I get "Bluetooth: Not Available"
I have tried deleting com.apple.Bluetooth.plist and com.apple.Bluetooth.plist.lockfile from the Library/Preferences folder and rebooting after complete shutdown and have done an SMC reset all to no avail
I checked and rechecked the physical connections to the card
I am starting to wonder if there is something wrong with the card itself (I bought it from NewEgg - the inscriptions on the card appear to be correct)
Specs as follows:
Model Name: MacBook Pro
Model Identifier: MacBookPro8,3
Processor Name: Intel Core i7
Processor Speed: 2.3 GHz
Number of Processors: 1
Total Number of Cores: 4
L2 Cache (per Core): 256 KB
L3 Cache: 8 MB
Memory: 16 GB
Boot ROM Version: 85.0.0.0.0
SMC Version (system): 1.70f3
OS: HighSierra (10.13.6)
Any suggestions? I want to try everything before sending the card back as faulty - it took over 2 weeks to get to Toronto area from China after purchasing it!
Thanks