Treated myself to a wonderfully big upgrade yesterday. Replaced my respectable but noisy blower design Vega 64 with a big beefy Radeon Pro W5700X MPX module and doubled RAM to compliment it.
Noticeably better perforce over the Vega 64 in MacOS and very much so in Windows too even with bootcamp drivers.
One strange issue is passive adapter for regular DVI connections don't work anymore (like they did on the Pro 580X & RX Vega 64) so I'm stuck using just my actively adapted DL-DVI 30" ACD & DisplayPort MSI 27" for now. Should probably look at phasing out my DVI based displays altogether but €€€! 30" ACD still packs a punch with great colours and 2560x1600 even in 2020.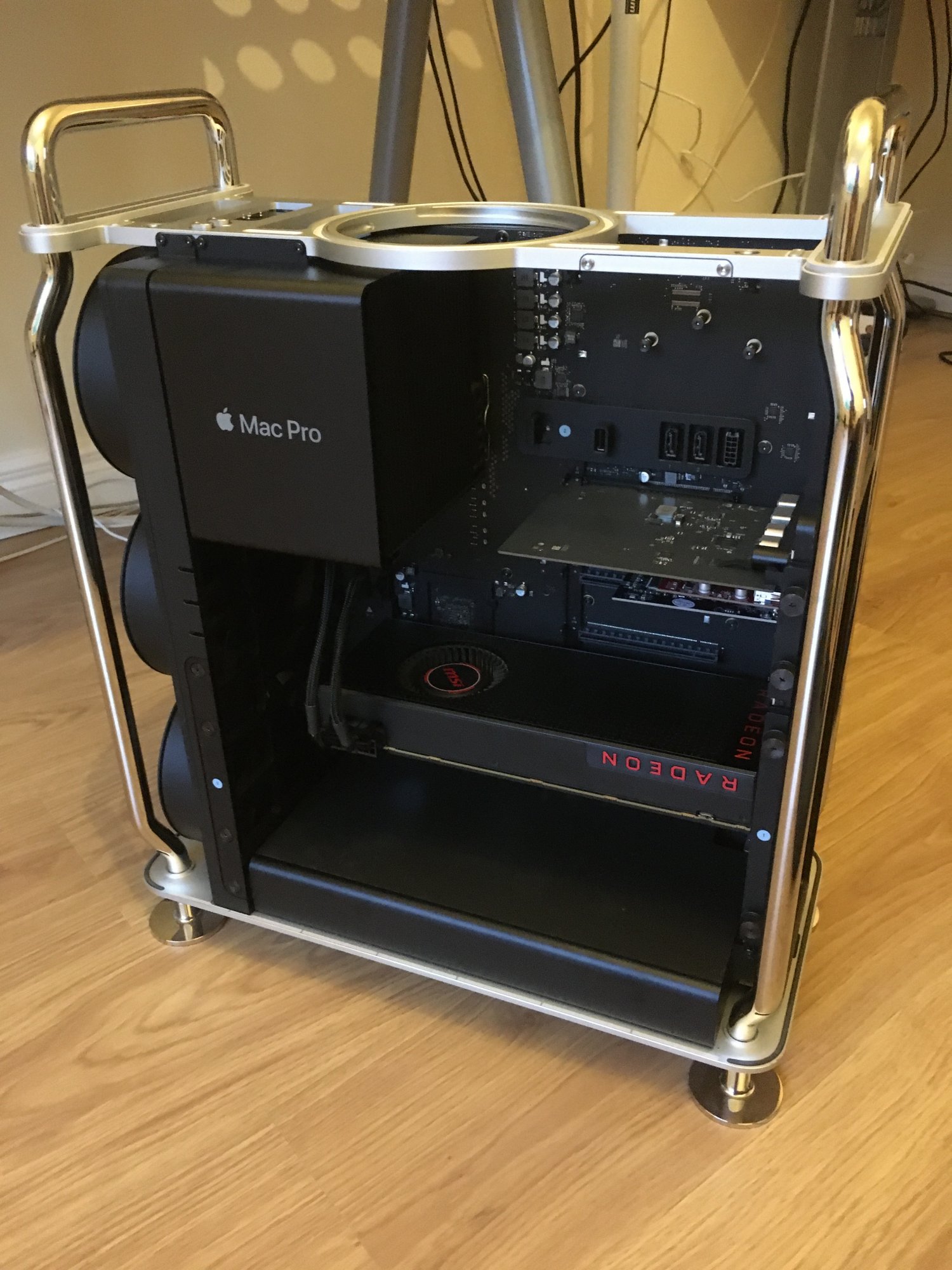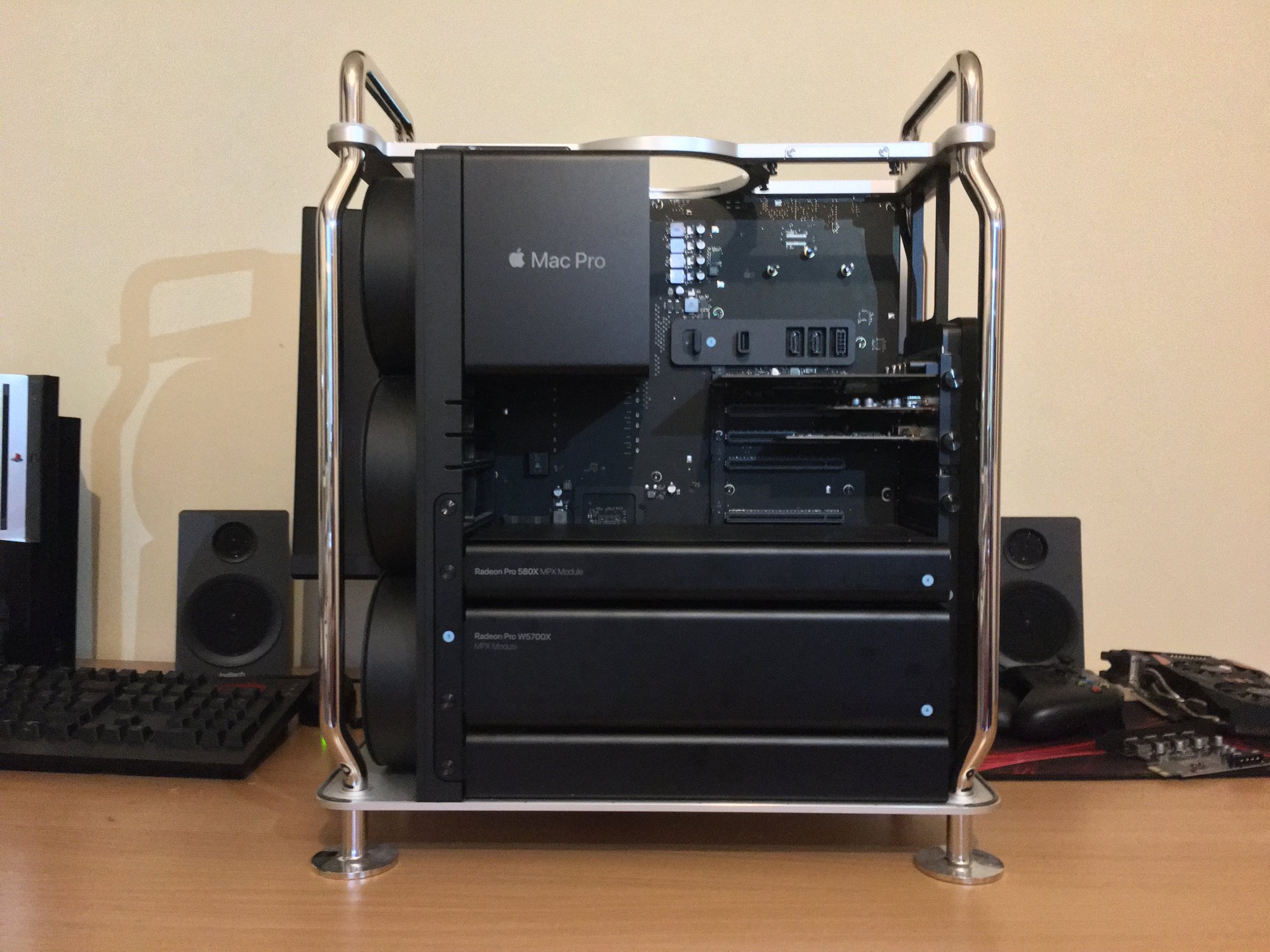 Before: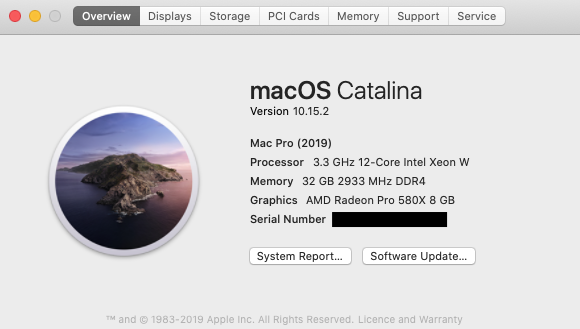 After: