Is it possible to boost standard Mac Pro 2009 4,1>5,1 ( High Sierra 10.13.6 ) audio volume using Soundflower ?
I want to 1. increase system volume and also 2. thereby increasing output to my Bluetooth headset
I understand that Audio MIDI app needs to be configured but all volume outputs are set to full without any obvious increase in output volume.
I created a "Mulit Output Device " and assigned my headset to this. I renamed the headset to "Pink".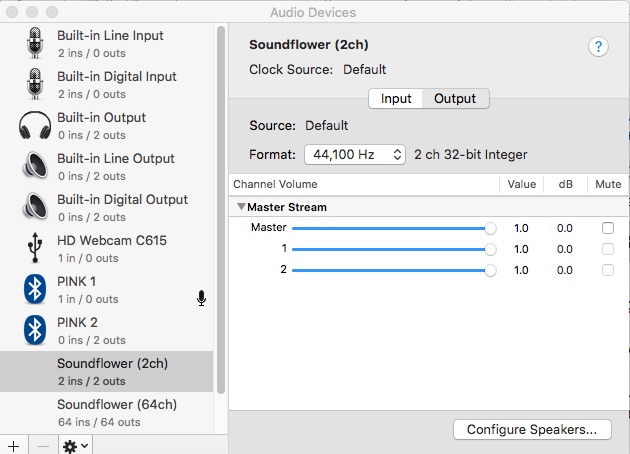 No success yet.
Thanks in advance