macrumors 6502
Original poster
The
VAWiK bumper case
is a little different from most Apple Watch cases currently on the market. Instead of wrapping all the way around the sides of the watch creating a type of shell, VAWiK goes for a more minimalistic approach. The CNC machined aluminum exoskeleton creates an arc of protection, extending from the top to the bottom of the watch while leaving the sides open. It's not as comprehensive a protection as a fully enclosed case would provide, but the lip created around the watch face and sides is enough to protect from most impacts.
The case is available in a number of colors including black, silver, gold, rose gold, titanium gold, and red. I think the black bumper color matches up well with my gold AWS. As mentioned before, the bumper is made of CNC machined aluminium so it adds very minimal weight to the watch. It comes in at just over 4 grams. To put that in perspective, a 42mm AWS weighs 30 grams.
Unboxing pictures: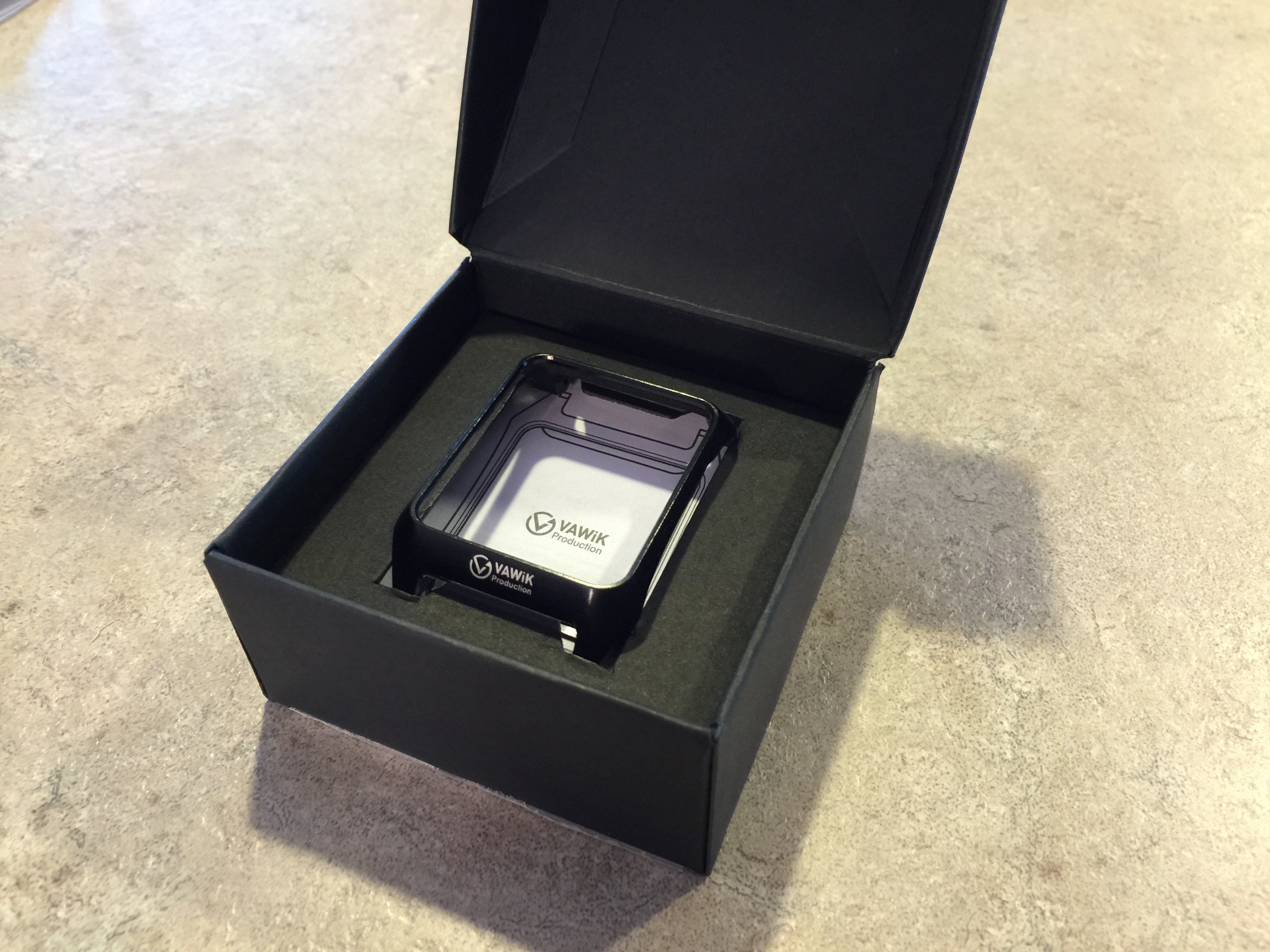 Installation isn't quick but it is pretty straightforward. There are two brackets that clamp down on the back of the watch case to hold everything together. The bottom one comes preinstalled so installation is just a matter of slipping your watch strap through the hole, setting the top bracket in place, and screwing it together. The screws are tiny but two extras are provided just in case. One thing to note is that the included screwdriver is rubbish and putting any torque on it results in the flathead being twisted into a corkscrew. You'll definitely want to use your own screwdriver. Also worth mentioning is that all the interior parts of the bumper that clamp onto the watch are padded so there's no risk of metal on metal scratching.
Installation pictures:
Due to the way the bumper is attached, it isn't compatible with some watch bands. The box states compatibility with the sport band and leather loop. The new nylon bands aren't mentioned but should also work fine. The classic buckle, modern buckle, link bracelet, milanese loop, and Hermes bands are all not compatible.
After 2 weeks of use, I can say I think the bumper will hold up very well over time. It took a few hits on everyday objects you might bump your wrist into like doorways, desks, faucet, etc, and there is no visible damage or wear to the finish. Looks are subjective but I personally like the design. That is, except for the logo on the bottom. I really think it'd look better blank. Still, it's a good way to add protection to the watch without slapping on a big cheesy plastic or rubber case. Unfortunately, the amount of time it takes to install and remove will probably keep me from using the bumper unless I'm expecting to do an activity that might require it. I also like to change my bands often which isn't possible with the bumper installed.
In conclusion, I think this bumper case is a great option for anyone wanting to add protection without compromising on style. If you like to change your band often however, it may not be for you.
Amazon Link
Full disclosure - This review unit was sent to me at no cost.