macrumors regular
Original poster
I'm having this weird issue with my Apple Watch and album art, was wondering if anyone could shed some light on it. But first, here are the specs of the involved devices:
- MacBook Pro (MacOS Sierra 10.12.6)
- iTunes 12.7
- iPhone 7 (iOS 11.1 Public Beta 3)
- Apple Watch Series 3 (Wi-Fi, WatchOS 4.0)
I originally had music synced onto my Watch and everything was working perfectly, however due to an iTunes-related mishap, all of the music on my iPhone got erased and subsequently so did the music on my Apple Watch. I was able to re-sync the music back onto my iPhone and everything was fine on that side, but when I synced some albums from my iPhone to my Apple Watch, half of the albums had their artwork replaced with an ABBA picture.
Here's what an example album looks like when displayed correctly on my iPhone: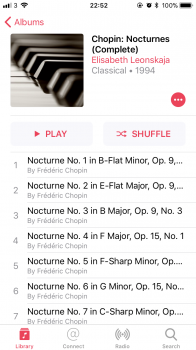 And here's what the same album looks like when displayed on my Apple Watch: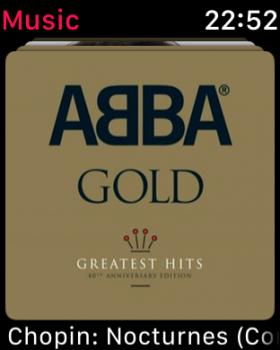 What's weird is that I don't have any ABBA albums on my Watch, iPhone, or even iTunes library. Half of the albums on my Watch are now displaying this cover art instead of their correct image.
I have tried rebooting all 3 devices, erasing the music from my Watch, iPhone, and iTunes library, re-adding the music on all three, even manually inspecting each track's details in iTunes to verify that none of them had actually been set to the ABBA cover. (I even removed every track in my iTunes library, deleted iTunes' artwork cache, and then re-imported them)
I'm not sure what could be the cause of this. Is this a bug due to my iPhone running a public beta? (and if so, has anyone else running 11.1b3 also encountered this before?)