So I've just noticed something interesting on my recently aquired 2015 15" Pro.
I might just be paranoid but I want to hear if this might be a symptom of something undesireable.
When I open the machine, waking it from hibernation, the screen is all messed up for a fraction of a second.
I found an image online that illustrates precisely what my screen looks like: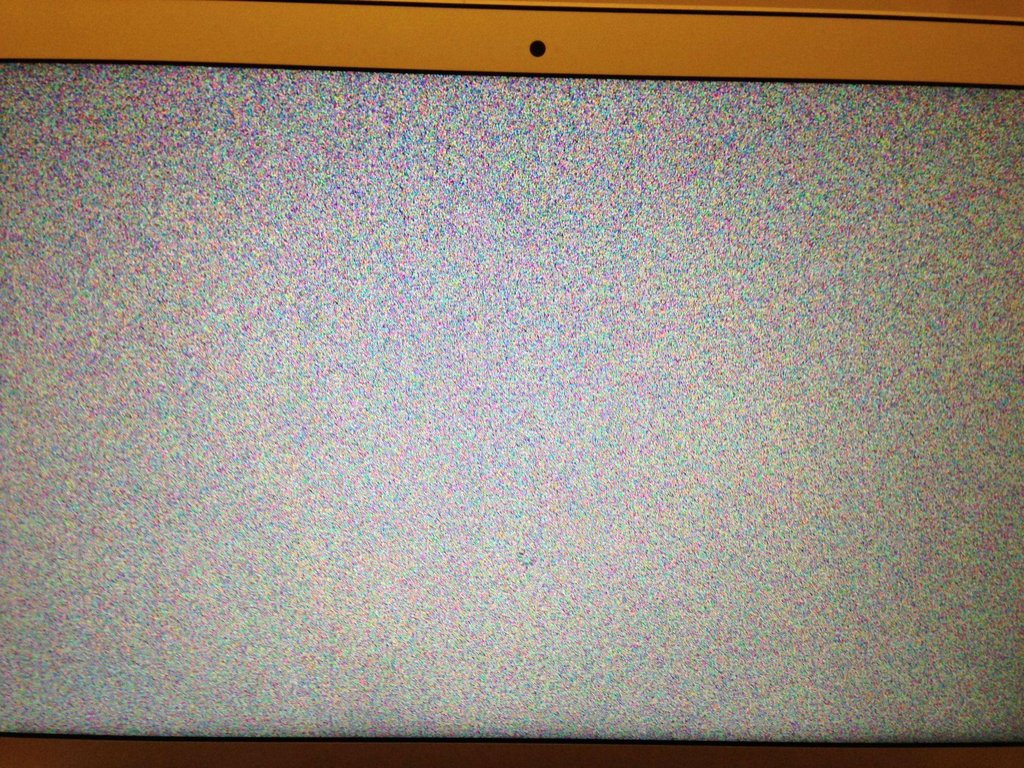 Keep in mind that it is only like this for the teeny tiniest moment before becoming normal again and I never experience anything similar at any other point while using the machine.
I'm using a scaled resolution of 1680x1050, if that's relevant.
So, am I being paranoid or could this be something?