macrumors newbie
Original poster
Hey everyone,
I'm a little confused on what I really have here. So recently I bought a Mac Pro 5,1 system that has a single Xeon 3.46 GHz CPU. I was told that it had an AMD Radeon GPU, but I'm forgetting what model was listed when I bought it a little over a month ago.
Now I'm sure most of you are thinking, how can this be a question? Why doesn't he just look in the "About This Mac" and figure it out?
Well, to make this story longer, when I first set this up, I was using a LG 27" 4K display, that the Mac would only run in 1080p 30 Hz.
Long story short, I'm now using a 30" Apple Cinema display that is finally running at the 2560 x 1600 pixels.
However, when changing the displays, I'm now getting a totally different readout on my "About This Mac" GPU.
When using the LG 4K display I would get: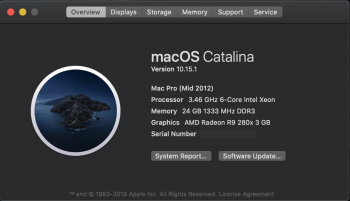 Now after getting the Apple Cinema Display, I'm getting: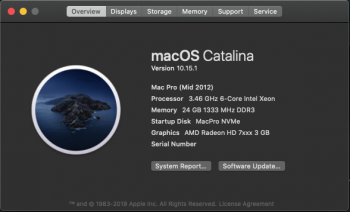 I'm running the DOSDude1 patched version of Catalina. I'm considering rolling back to High Sierra because I really just don't know what I really have right now, and it kind of feels like there is no hardware acceleration currently.
As for the GPU card, here's some pictures of it: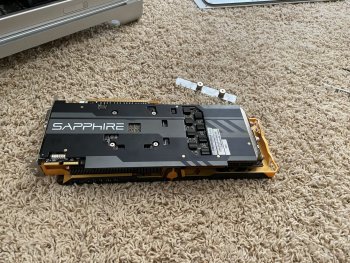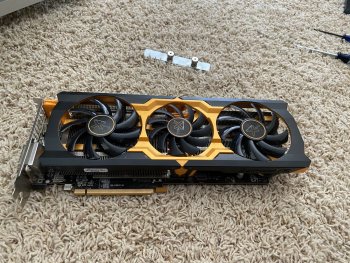 Any help would be appreciated. I'm great with hardware, and I can make my way around with the software side of things, but I'm still pretty new to all this Mac stuff.
Last edited: