macrumors regular
Original poster
Apple Watch 2 (Model NP062LL/A)
On my Apple Watch I have zero songs, 16 photos and 4 apps installed. I have no Podcasts or Audio Books.
Somehow I have only 417 MB of storage available. How do I find out what's using over 4GB of storage and how do I get rid of it?
...............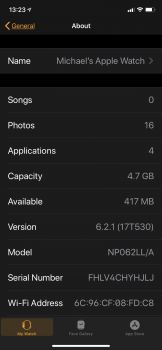 - - Post merged: - -
Another troubling thing is that it seems my watch is not getting backed up to my iPhone.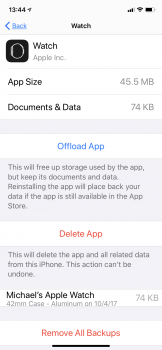 Last edited: