I bought my Mac mini, Late 2014 model, last year and it has been ok but a bit slow - I have learned that this is mainly due to the HDD. I decided to try using an External SSD to save backups just to see how the speed was. I bought a SanDisk Extreme Portable SSD in the 500GB size. It included a USB Type C cable and an adapter to plug it into devices that only have USB Type A - such as my 2014 Mac mini.
My first task was to copy over all of my personal file - about 400MB worth. This task completed so fast that I thought it failed to copy everything. After checking files on the new SSD I found that it copied everything. I am amazed these things are so fast! I was going to make some coffee while the computer did the work but I didn't have the chance.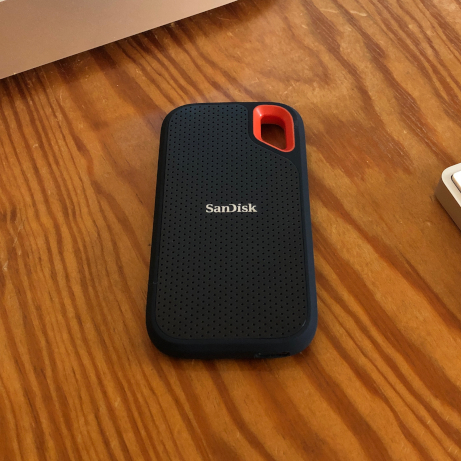 This thing is so fast compared to the HDD on my Mac mini!
This got me thinking.. I wonder how much work it would be to use it as the boot/system drive.
I'll have to do some research, I may hold on to this Mac mini for a while longer and just use the internal HDD for storage.
Anyway, if you're looking for a small, portable SSD that has an IP55 rating, the SanDisk Extreme Portable SSD might be for you.