macrumors member
Original poster
Hello guys, i bougth those product:
Apple Cable Thunderbolt
Apple Adaptador de Thunderbolt 3 (USB-C) a Thunderbolt 2
and also this dock:
HyperDrive Wireless Charger USB-C Hub
Now i have a problem because i'm trying to test over a macBook Pro retina early 2013 and it doesn't work
This is my macbook: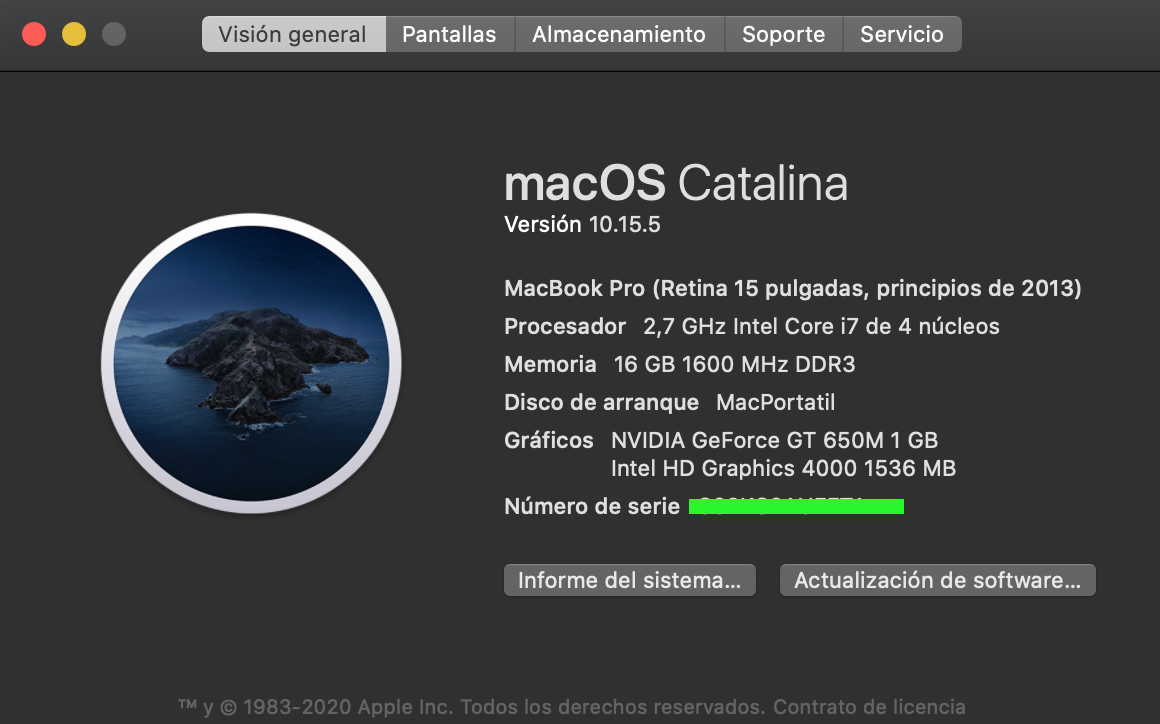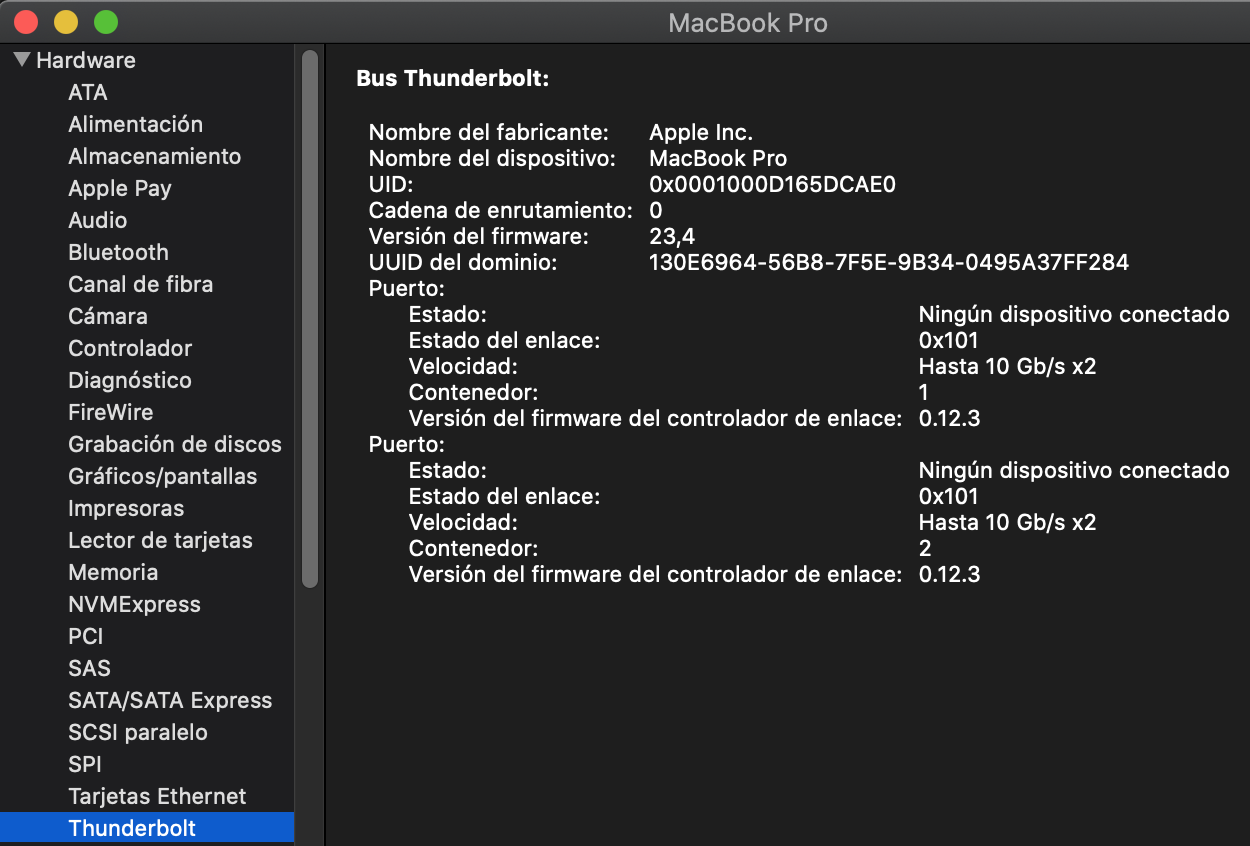 What i need to make it works?
THe cable works well testing in another devices.
Could be something about firmware?
Please i need help
Best regards