I'm looking to reduce the wire clutter on my desk and so I think I'm in the market for a wireless keyboard. I like the look of the apple wireless keyboard but there's one huge issue - no numeric keypad. I really need a numeric keypad - I've been using keyboards with keypads since the IBM PC days and I can't live without it.
I thought apple sold a numeric keypad along with the the wireless keyboard? I can't seem to find it at the apple store.
I also found this keyboard - anyone have any experience with the
logitech K750
?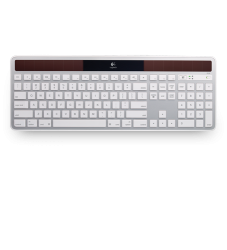 Any other keyboard recommendations, must be a mac keyboard. I understand pc keyboards work but I'd rather have one that has the same keys as what I have now.