February 8th. Apple has initiated steps to rectify the Yellow Screens with a one-time only screen replacement service. The repair/replacement service are quoted to take 3-5 days.
Theory on the cause, and an Apple memo via Gizmodo
.
Macworld article
Those are cropped photos from a screen test taken with the same white balance settings on my dSLR. In other words, the greys and whites should match.

Clearly, they don't

.

from

Gizmodo
Test Instructions:
Go to the link below with the height and width of your window
maximized
,
[link no longer works]
While focussing your eyes on the grey bars at the bottom
Resize the height of your browser window so that the grey boxes are almost touching
Resize the browser back to full size
Repeat steps 1-3 several times. Do the test while you are looking directly at the screen, do not tilt your screen up or down. Align your eyes perpendicular to the screen.
Note:
Your screen may have the yellow tinge on a corner as opposed to the entire bottom.
The following links might be useful to help you look for them.
Top vs Bottom grey bars (single color)
Left vs Right grey bars
Confirm whether or not the two bars look indistinguishable in color during the entire test. There maybe slight variability in LCDs, but there should not be a significant color shift. Most of the displays with the issue have a noticeable much warmer (yellowing) tone towards 1/3 bottom of the screen, as illustrated in the photos below: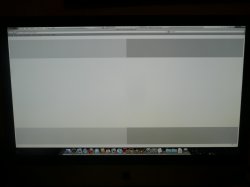 Tip

: The grey bars will look identical in color when they are close together (near the top of the screen). The yellowing issue starts from the middle towards the bottom of the screen.

Tip

: The issue will appear to be more severe and more apparent in dark room conditions (preferably with all lights off). It will also be much more apparent if you lower the brightness. Try doing both if you are not sure whether your display has the problem. Do try to play with ambient lighting conditions, sometimes in a very bright environment the yellow tinge is much more subtle.

Warning:

Do Not Tilt the Angle

.

If you do tilt the screen upwards, the yellow will fade — BUT as this happens, the top of the screen turns

Purple

, which will be more difficult to notice in grey. Anyway, nobody should be using their iMac in such a way. If you are doing the test, try to align your eyes normally.

Note

: Other forms of color uniformity issues maybe present. There are reports of honeycomb yellowing patterns, yellow band that run horizontally, yellow band that run vertically, and or significant splotches of yellowing towards the lower left or right corner. These maybe developed from the same problem documented here.

Carefully observe the differences. While there are slight variability for LCDs, there should not be a significant color shift/cast. The color uniformity for LED IPS panels should be very acceptable.

———————————————————————————————

After you have done the test

, please vote in the poll.

———————————————————————————————

Please keep in mind that this test was designed to make the "yellow tint" easier to spot. Making an unacceptable display easily identifiable. If you can't really tell after the test, chances are it is probably an acceptable display. If the display appears to be highly acceptable to you (in regards to color uniformity), though it might have a very mild color shift, there really isn't much to worry about so long as it does not affect your day to day usage. But do keep in mind that while your display might look acceptable in your eyes, it might not be the same for some others.

This poll applies to new iMacs only. Do not vote otherwise.

If your display shows identical colors after doing the test several times, it means that your display has no such issue. If you could list your week number for your iMac here it will help Apple track down units. If your display has other related issues, you can describe it below.

Alternative Tests

1. Open a finder window and expand it to the full screen. Use the detail view with 'White & Blue' separators. If you have the yellow tinge it should be very easy to see the uneven color uniformity.

2. You can try using an app window's grey color (Finder, Safari, Mail, etc). Simply observe the color of the window while it is to near the top and then dragging it down towards the bottom. If your display is affected you'll see the grey shift to a warmer (yellow) tone.

3. Alternatively you can set the background as a white or grey wallpaper. Personally I can spot the yellow with the default purple Snow Leopard Wallpaper, but not everyone's eyes are trained to spot the difference. Due to the varying degrees of severity of the issue, it might be more or less difficult to tell.

Helpful and Diagnostic Information:

1. Yellow Tinge is a color uniformity issue for

both 21.5" and 27"

iMacs

2.

Not everyone have the issue, but it is extremely common

.

3. There's a difference in severity of yellowing. Some reports cite that

yellowing worsens over time

while there are some that said it had remained the same.

4. The issue is NOT a backlight leak nor backlight inconsistency. This is a color inconsistency issue. If you desaturate photos taken of the yellow tinged display, you will see even backlighting.

5. It is

not GPU specific

. Reported issue seen on Nvidia 9400M, ATI HD4670, ATI HD4850.

6. It is

not CPU specific

. Seen on Core 2 Duo, Core i5, Core i7.

7. It

does not affect External Displays

, only present on the iMac 21.5/27 display.

8. Also occurs in Windows running in Bootcamp, so it is very likely a hardware defect.

9. PRAM reset does not help. Reinstallation does not help.

10. Issue remains regardless of brightness level.

11. Issue remains regardless if display is near speakers / magnets.

12. Issue remains regardless of viewing angle. Looking directly, up or down or from the side. Watch for it carefully.

13. Some displays may have more yellowing on the left, center or the right side of the affected area (from mid towards the bottom).

14. Some of Apple's 24" LED Cinema Display also exhibit this issue.

15. First batch of refurbished 21.5" iMacs also exhibit the issue.

16. This is not a discoloration of the glass itself.

17. The firmware update from December 21st 2009 does not fix the issue.

18. Previous generation 24" iMac's yellow tint issue,

link

, is similar but goes horizontally across the screen.

19. This may not be a LED problem.

20. The firmware update from February 2010 does not fix the issue.
Gizmodo.com said:

LEDs Not the Problem
One extremely tech-knowledgeable reader wrote me after dissecting his own yellowed iMac. He dug around inside the monitor and color-temperature-tested all of the machine's LED backlighting. He said that the LEDs all read about 9300K, which is, in fact, very, very cool (think blue, not yellow), and brightness readings were normal as well. Then he confirmed his findings on ANOTHER yellow iMac, recording all LEDs as within expected thresholds of +-10mcd brightness, +- 20nm in color.
Breakdown of reports for Week/Batches
To find out about your unit's Week/Batch number, look at your serial number.
W89
47
XXXX — translates to Week 47
Week 39: One 27" with extremely subtle yellow towards the very bottom. And one 21.5" that is yellow-free.
Week 40: Not all are yellow-free.
Week 41: Not all are yellow-free, but are mostly good.
Week 42: Normal display reported.
Week 43: Unknown.
Week 44: Yellow Tinge and Non Yellow Tinge cases reported.
Week 45, 46, 47: A lot of these exhibit this issue. They are the more pronounced than other weeks.
Week 48: There have been a few real Yellow free screens. But still many with the issue.
Week 49-51: Many reports of Yellow Tinge, some more subtle than previous weeks, some worst (especially week 51). More recent week 51 units reported without the issue (but not confirmed by tests).
Week 52-53: Still many reports of yellow tinge..
Week 02-03: Might have been less reports of the problem, but still many.
Refurbs: First batch of 21.5" iMacs have the issue. No data on newer batches.
Some reports cite that they worsen overtime. Some more severe than others—especially after a full day of use. Except for exceptional cases of a perfect display, like some of the week 41 batch.
Evidence of week 40/41 yellow free displays.
Posted by deemer76.

I got a week 47 21.5" iMac through MacMall and returned it due to the yellow tinge. Then I got a week 49 replacement and returned it for the same problem. Then I got a week 50 one from the Apple store and ... you guessed it! When I'd gone back to the Apple store, they saw the yellow tinge (there was also dead pixels and the brightness-noise problem with this week 50 model), and replaced the computer with a week 47 model. I tested the iMac -- my fourth iMac in this saga now -- in the store and it also showed the yellow tinge. However,

I noticed the display models in the store, all from about weeks 40 and 41, had perfect displays. In fact, we put my computer next to one of the store iMacs and

the difference was obvious and striking

.

Given that the store had no other iMacs left from those early weeks and no options manufactured outside of W8 (Shanghai), I simply got my money back.

However, I was told that

Apple is DEFINITELY aware of the yellow tinge problem, as it is fairly widespread.

They will not acknowledge it officially

(can you imagine all the returned computers!?), but they are working to fix it. So I hope it will be resolved, as I really love this computer in all other aspects. I'll go back in about two months to try and again, and, of course, I will test the iMac there. If no good, I'll wait longer. This is too much money to pay for a computer that looks like it was peed on. Good luck everyone and hold out hope -- because Apple is aware!
Possible Cause
Posted by Gizmodo.com

What Could Be Wrong?

The same reader who tested the colour temperatures of his yellow iMac display last week – and coincidentally fixed his jaundiced iMac without knowing how he did it – thinks he may have figured out the issue:

I now am fairly certain that

the yellowing of the display is a manufacturing defect involving the distance between a layer of material used to diffuse the LED backlight and the LCD panel. To show a perfectly even colour, this light scattering panel has to be absolutely flat and free of any warping, kinking, or thickness defects. It is this layer that I believe is at fault, and causes the colour to drift and give the perception of yellow stripes, fields, and corners.

This would be absolutely consistent with the reports of horizontal and vertical stripes (a vertical or horizontal kink) or corners (a bad tuck). I believe these defects may not appear in the factory. Rather, with the rough handling the monitors receive when shipped this layer gets knocked out of alignment.

I don't know what Apple could do to solve this problem, other than a wholesale change of manufacturer for the panels, or a complete redesign of the panels themselves to better pin the diffusion layer.

It also explains why my careful assembly and dis-assembly resulted in the yellowing disappearing. By being cautious, I basically returned the monitors to the original factory state of perfect alignment.

If anyone wants to test this theory on their own machine, let us know how it went at

submissions@gizmodo.com

. Just use caution, as I've heard cracking your case this deep may void your warranty.

Quote of the Week, Apple Apologist Edition

"Running a business is difficult."

How Can you Test Your Machine?

A flickering screen will be immediately obvious. As for issues where the bottom half of the screen looks a bit yellow, you can confirm those suspicions here.

Keep those updates coming to

submissions@gizmodo.com

. I urge you all to tweet this story to get the word out. The louder everyone complains, the less iMacs Apple will sell and the more likely this saga will have a happy reasonable ending.

And maybe, just maybe, Apple will choose to test their new products on someone other than their customers next time.
Apple is out of 27" Display (parts) as of February 3rd, 2010
A UK-based Apple Authorized Service Provider/Reseller shared some interesting information with me. First, the UK appears to be totally out of 27-inch panels to repair iMacs (which makes sense if Apple's assembly lines are halted). Here's what he said, after sharing inventory lists with me:

Wed, 03 Feb 2010 16:56:45

I'm an authorized Apple tech working at an authorized reseller store in Wisconsin, and I just looked up an LCD for a repair and, sure enough, 27" LCD's are out of stock.

(both the original part number and the replacement part number.)

On the parts detail page, they don't show an ETA for shipping, so no telling how long it will be OOS.

Also, they refer to the yellow tint as, "image corruption" in their service provider bulletins.

Other than that, they don't mention the tint.

As for the flickering, Apple does provide us with a tool to verify the firmware update has fixed the flickering issue.

It's an Apple Service Display Utility, so, it's only available to authorized service providers. But, if you want to lug your iMac into a shop, or the genius bar, we can test it for you!

Source:

Gizmodo
Apple's Memo
Latest Apple's Official Response(s)
An Apple spokesman said again this week that "the 27-inch iMac has been a huge hit with customers and we are working to increase supply to meet up with strong demand." He added that production has continued while the company fixed the problems with flickering screens and yellow-tinted displays.

Source:

Wallstreet Journal - Digits
Links to other related discussions
Yellow Tinge Photos
Yellow (left) vs Yellow-free (right) 27" iMacs. Photo courtesy of Mitch Aunger
Greybars 100% brightness.
Yellow tinge bottom right (left), Yellow vertical stripe center (right). Photo courtesy of knewsom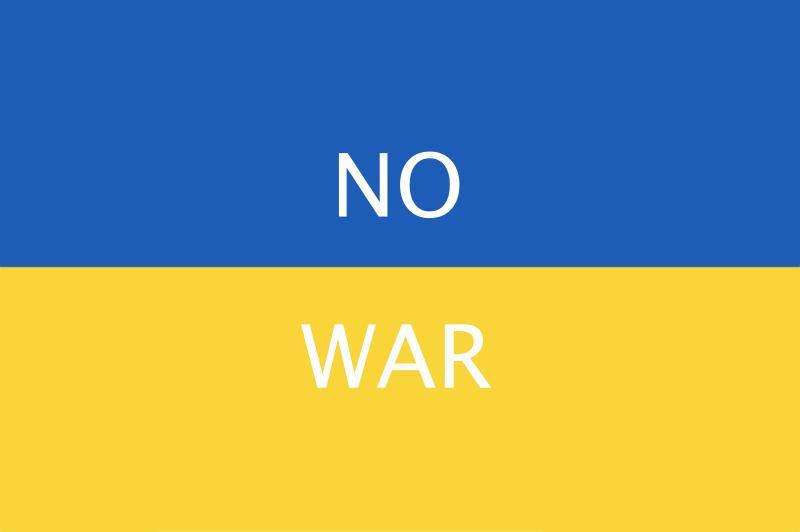 Finder (details view) test at 50% brightness.
Yellow tinge bottom right(left), Yellow vertical stripe center (right). Photo courtesy of knewsom
Finder (details view) test at 100% brightness.
Yellow tinge bottom right (left), Yellow vertical stripe center (right).
Note carefully that, when compared to 50% brightness in the photo above, higher brightness levels tend to hide the yellowing slightly. Photo courtesy of knewsom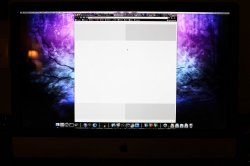 Non-Yellow uniform screen. Courtesy of robotkiller.
Yellow 1/3 Bottomon with White. Courtesy of Big iMac.
Last edited by a moderator: