macrumors 68020
Original poster
(10/8/2017) tldr; Chart of % gain over minutes for the
Anker
30W charger described below, in case you just want to verify that your charger is charging at full speed.
---
Original post follows:
I finally managed to get my hands on both the 2nd gen iPad Pro 12.9" and the new iPad Pro 10.5", and I figured I'd run some tests on how they perform, both on the original Apple 29W USB-C to Lightning adapter, as well as some third party adapters.
I originally reviewed Anker's
original 60W USB-C adapter
, which reportedly supplies 29W of power to the 12" MacBook. Unfortunately it
wasn't able to fast charge the iPad Pro
.
With the new iPad Pros and the passage of time, I hoped that the situation would improve on both sides - Apple and 3rd Party adapters - so that 29W charging would be feasible without having to spend so much on Apple's 29W adapter. I did a quick search on
Amazon
, and I found 2 that looked promising:
The Aukey is cheaper and comes with an odd USB-C to 2 USB-A adapter, whereas the Anker has a more straightforward design.
Here are the electrical specifications:
Aukey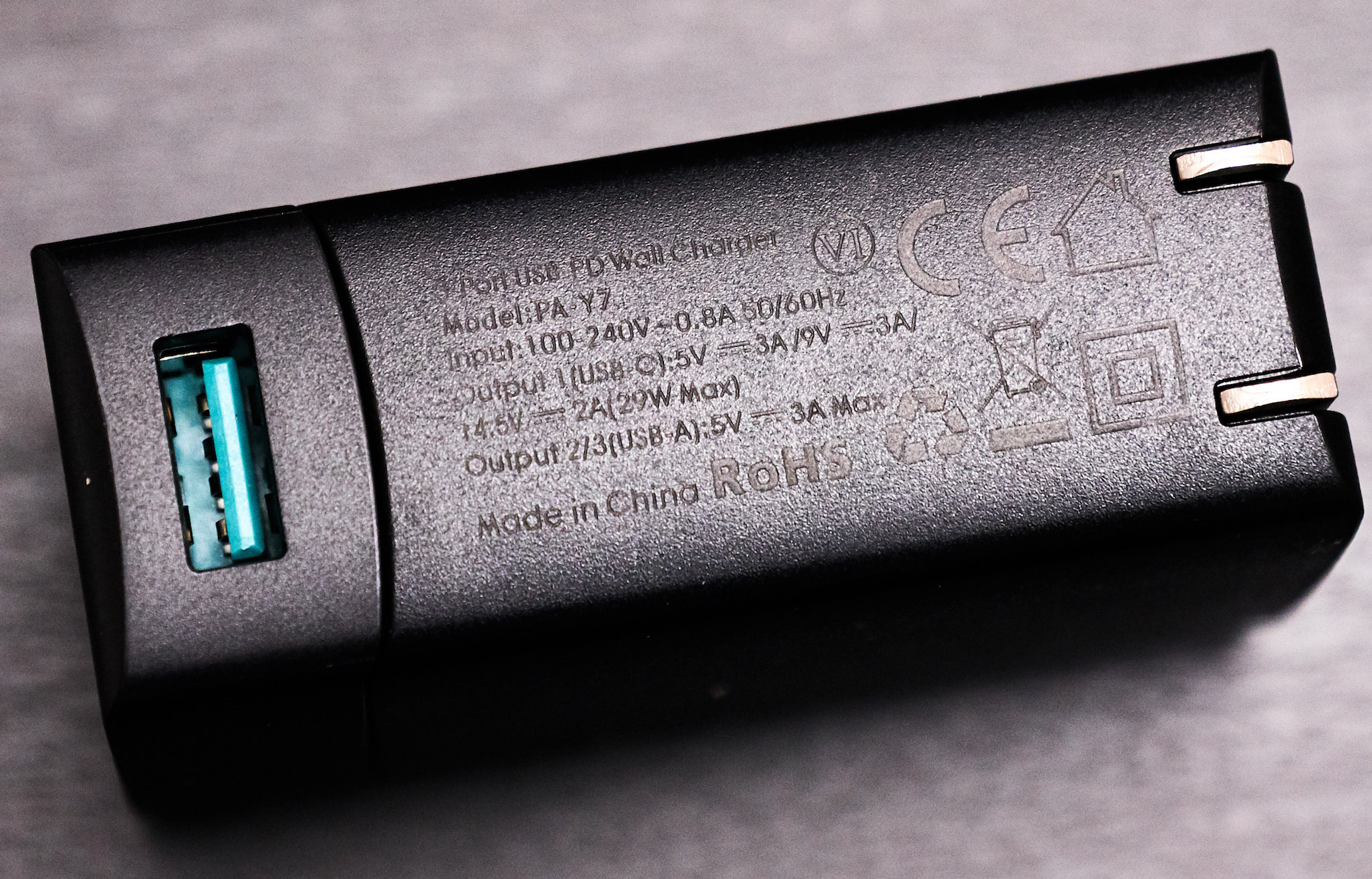 5V x 3A, 9V x 3A, 14.5V x 2A
Anker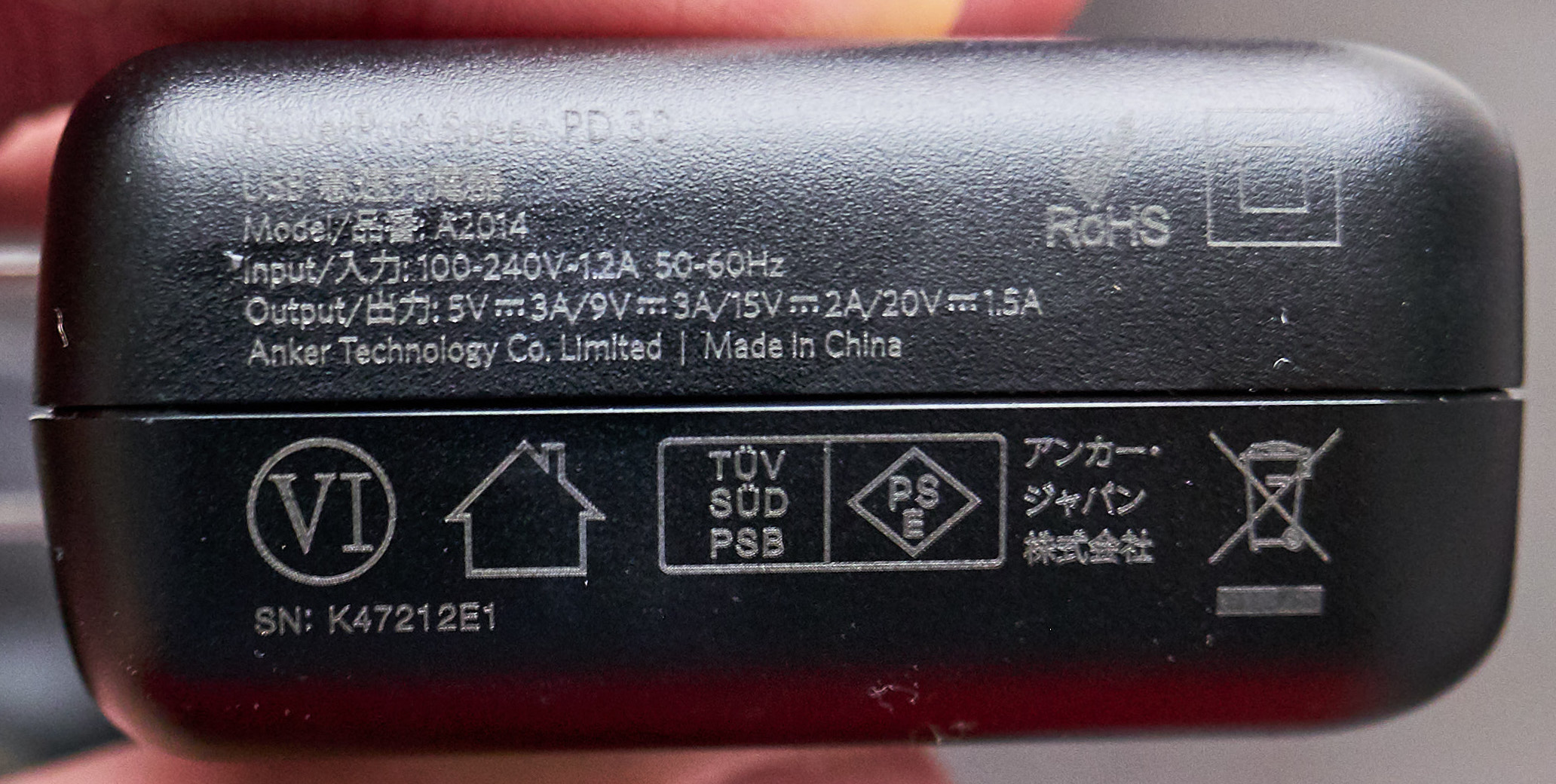 5V x 3A, 9V x 3A, 15V x 2A, 20V x 1.5A


Apple (reference)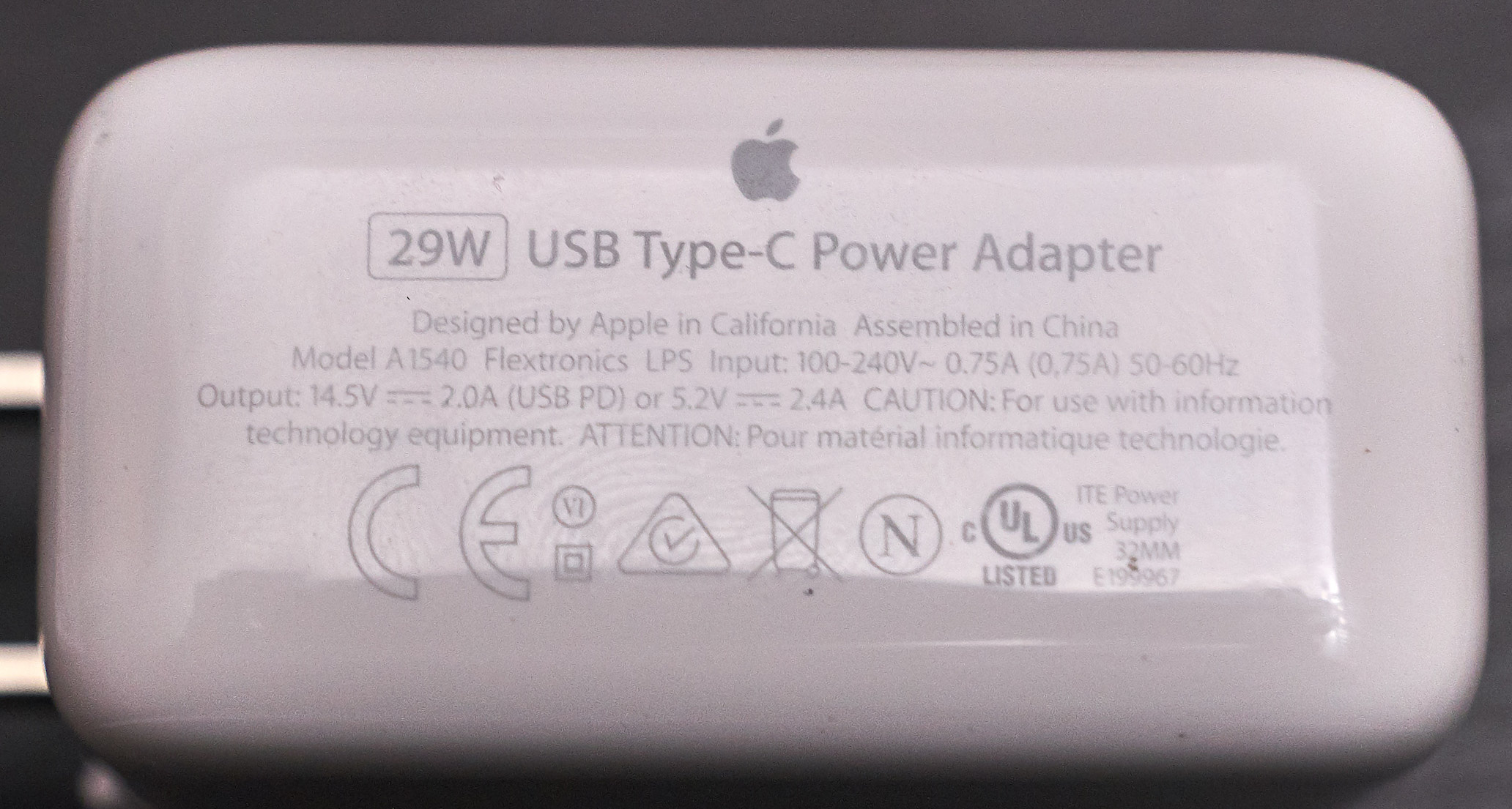 5.2V x 2.4A, 14.5V x 2A
The Anker is a little heavier, but seems better built, and also has the additional 20V output which would be suitable for MacBook Pros.
Battery Drain Methodology: I downloaded GFX Metal Bench and used the Battery loop test. I'm not sure if there's another tool that has a better way of draining the battery.
Power Drain Meter: I used the Zhurui PR10-E US15A. It seems to have a good review.
Cable used: Apple's official USB-C to Lightning cable, 1m
Here are the results of the testing:
iPad Pro 12.9" Gen 2
Battery Level: ~33%

All 3 seem to charge at 29W!
iPad Pro 10.5"
Battery Level: ~34%

Again, all 3 seem to charge at 29W, although it seems to be slightly lesser for the 10.5" iPad Pro.
Overall, I think this is good news! It looks like either the USB PD circuitry in the new iPad Pros or the 3rd party adapters are now in sync.
If you're deciding on which one to buy, the Aukey seems like a good option if you're on a budget. It's also lighter and has the option to convert to 2 USB-A ports, although that seems like a gimmick.
The Anker seems better built, and I suspect that the 20V output can be useful if you want to use it to charge the latest USB-C MacBook Pros.
Either way, I think it can be safely said that we no longer have to rely on the Apple 29W USB-C adapter to charge at full speed.
---
Data points / Special Note regarding 10.5"
@BeatCrazy
has actually already tested the 10.5", but his results were different in that he got a reading of only 18W - ref
https://forums.macrumors.com/threads/10-5-ipad-pro-fast-charging.2050391/page-3#post-24713109
I have done some quick tracking of the charging progression and here are some data points:
0 mins - 35%, draw 30W
10 mins - 46%, draw 30W, gain/min = 1.1% / min
21 mins - 57%,

draw 22W

33 mins - 67%, draw 22W, gain/min = 0.83% / min
40 mins - 72%, draw 18W
48 mins - 77% draw 18W
It looks like the 10.5" iPad Pro switches to a lower charging rate (probably 9V/2A or 18W) once it goes past 50%.
It seems to drop again after 70% to maybe 15W.
Follow up data points:
0 mins - 78%, draw 18W
6 mins - 82%, draw 22W (outlier?)
31 mins - 93%, draw 7W
47 mins - 96%, draw 3.8W
Once the iPad charge goes beyond 90%, the charging speed drops drastically.
Last edited: