So far this is absolutely the best phone I have ever had. Ever. I debated long and hard about waiting for the 2020 and it all came down 5G and finding out our area is still another 2-3 years before wide spread availability. As are most areas.
That being said I got a Midnight Green 256 gig version, With Apple Care+ with Loss and Theft. Also got the Otterbox Symmetry Feeling Rusty case. Bought it from a corporate Verizon store (Verizon customers never go to a reseller ever.) My friend is the store manager.
He grabbed the first one and yes it was completely factory sealed and all but the phone was missing the protection plastic that covers the screen and back. Kinda odd. Well we pull it out and there was a crack or scratch from top to bottom it was so deep we couldn't tell either way. He said he has seen several in the last month like that. So I am sure Apple will be looking at that.
Well my second was perfect. I brought my laptop with me and we did a full set up from a back up I did that morning, at the store. Made sure everything was exactly how I wanted it and made sure everything functioned right be for I left.
I played with it and messed with it the first day till it was down to 10%. Did a full over night charge. Got 9 hours of use the next day and had it down to 42%. Battery life is awesome. I think 12 hours of hard use is possible. I am a medium user. Mostly social media, 300-450 texts a day, YouTube and phone calls. And a lot of weather data tracking. (National Weather Service tracker)For me 15 hours is a goal.
Screen is beautiful. Crisp clear and great colors.
Speed and power is incredible. My Geekbench Score for Metal is 6524. A bit above average. But no lags no stuttering just smooth Apple Power.
The camera is also an amazing and beautiful thing. Photos are great. It has gotten me back into wanting to go for walks and take photos again.
So far I am at 61 Apps, 1200 songs,a couple of movies and am right at 73 gigs used.
Now it's only been 4 days but I am very happy. If you can't tell. I plan on keeping this for at a minimum 2.5 years.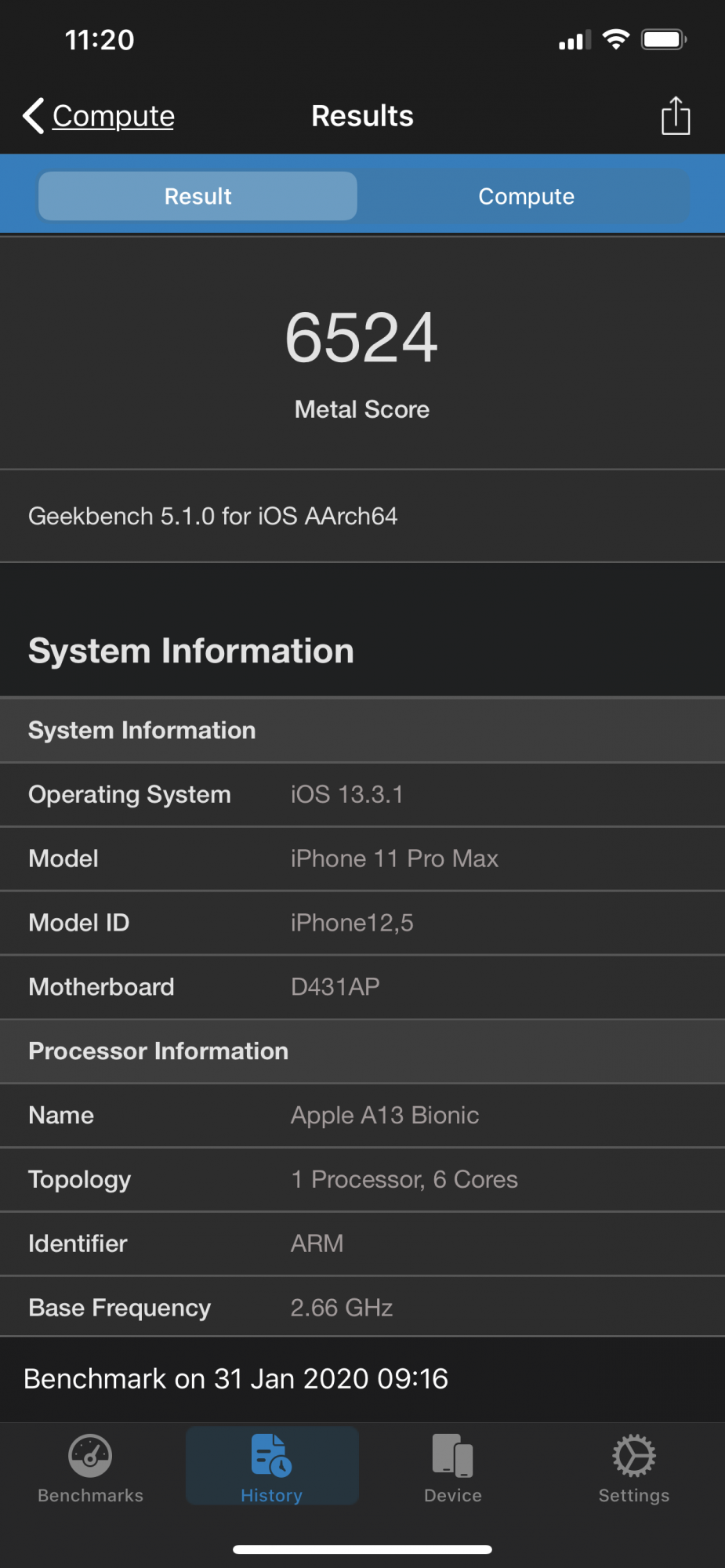 Last edited: