macrumors 68000
Original poster
So... The MacBook lacks a discrete GPU (always has) and you cannot add one, right?
My 4,1 would disagree.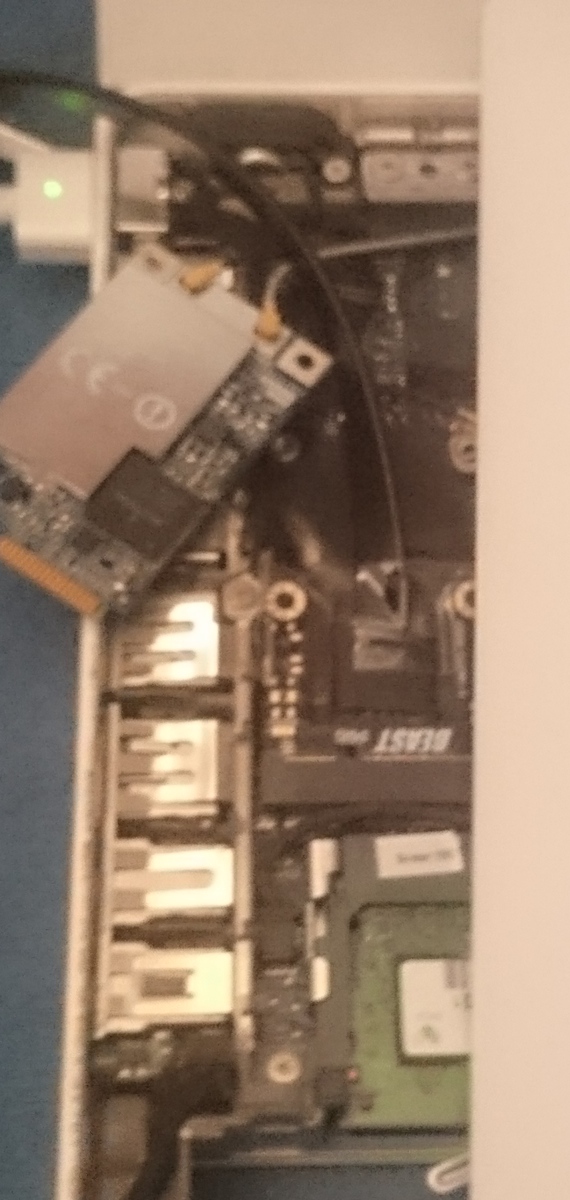 The AirPort card is removed (hello USB WiFi dongle - yay!) , and a mPCIe-to-PCIe adapter (a GDC EXP Beast v8.5c) is connected in its place.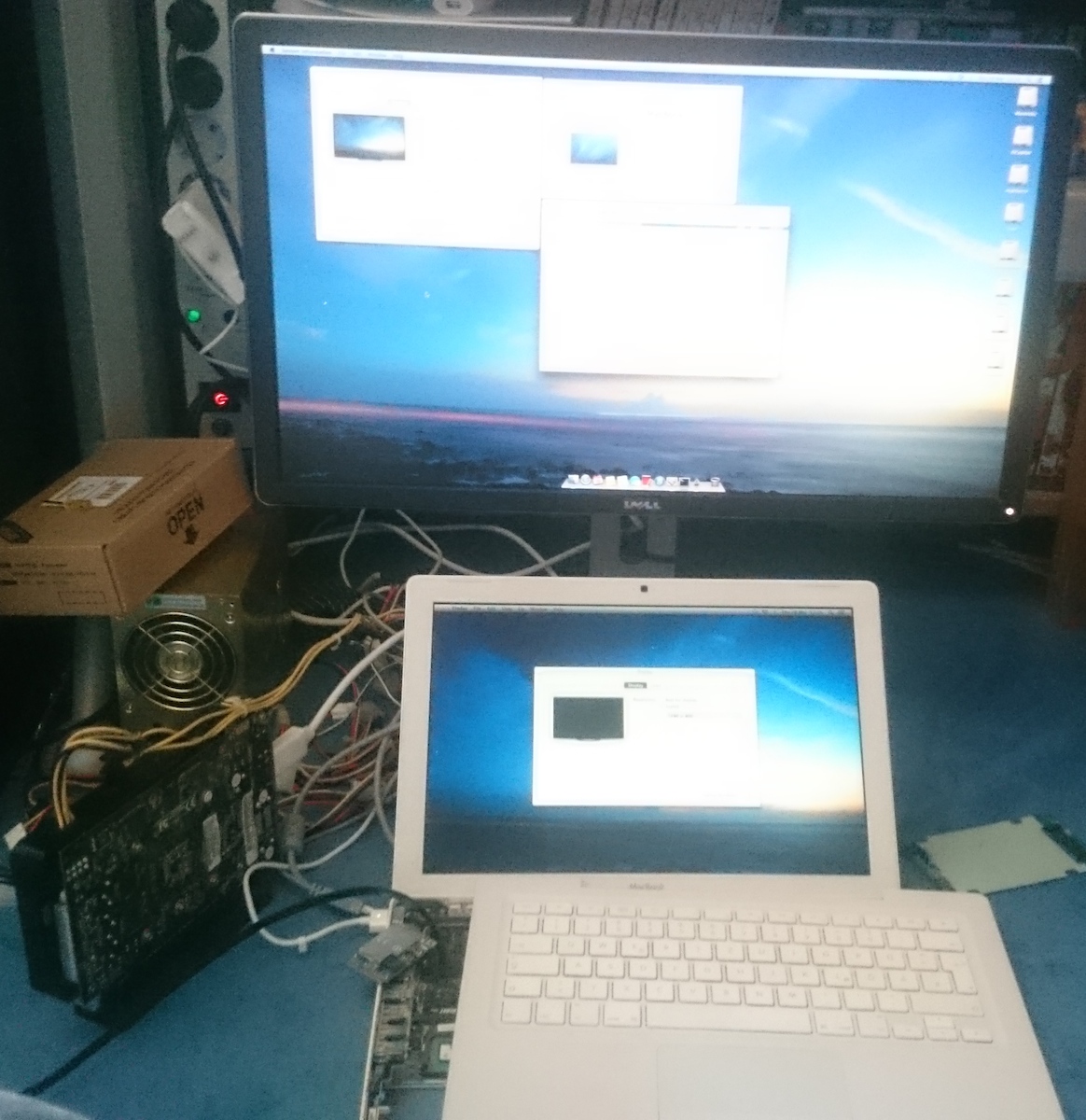 The whole setup, with an unflashed graphics card, an ATX PSU to power it and my 4K display.
The machine boots up normally, then the login screen appears on the external display - the internal one just sits there showing all the glitches you get in Mavericks due to no acceleration on the X3100.
And it's nothing short of
phenomenal
. HiDPI is freakin' addictive.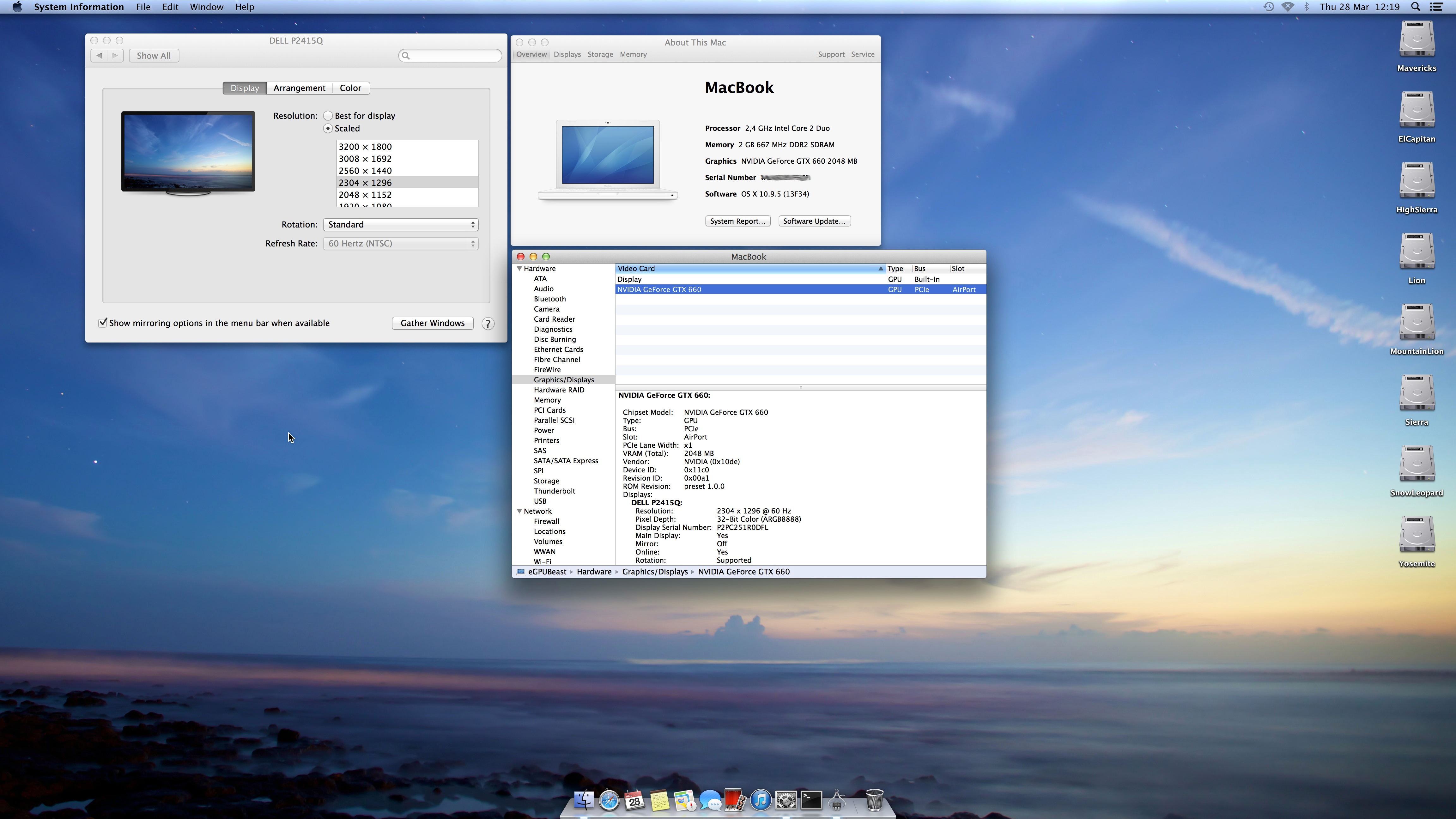 Last edited: