macrumors member
Original poster
Hi guys
Posting this in case anyone's having the same issue and wants a simple fix.
Love my AirPods. Maybe I just have freakish cavernous ears though, because the left one kept on falling out (and the right one could be precarious at times too).
I tried everything. Foam covers (okay but not super comfortable), silicone covers (too slippery and made it worse). Didn't want to go with Earhooks etc because I still wanted to be able to pop the AirPods back in the case without having to remove anything first.
Then it occurred to me that actually what they needed was enough grip in a couple of places to stop them falling out. What I tried then has worked a treat, and now you'd need a crowbar to pry these things out of my lugs. Okay, that's an exaggeration, but they don't fall out anymore.
What you'll need:
- Nexcare Absolute Waterproof Tape
https://www.nexcare.com/3M/en_US/ne...roof-Tape?N=4326+3294529207+3294631805&rt=rud
- A hole punch.
The Nexcare tape is soft and spongy. Punch out a couple of little dots with the hole punch and experiment with placement on the AirPods. To get them to stick properly just hold them down for a minute or so and the adhesive will warm up. Placement might be different for each ear. I was able to fix my fit with just two dots per AirPod. And they're completely invisible when I'm wearing them.
You'll end up with something that looks like this: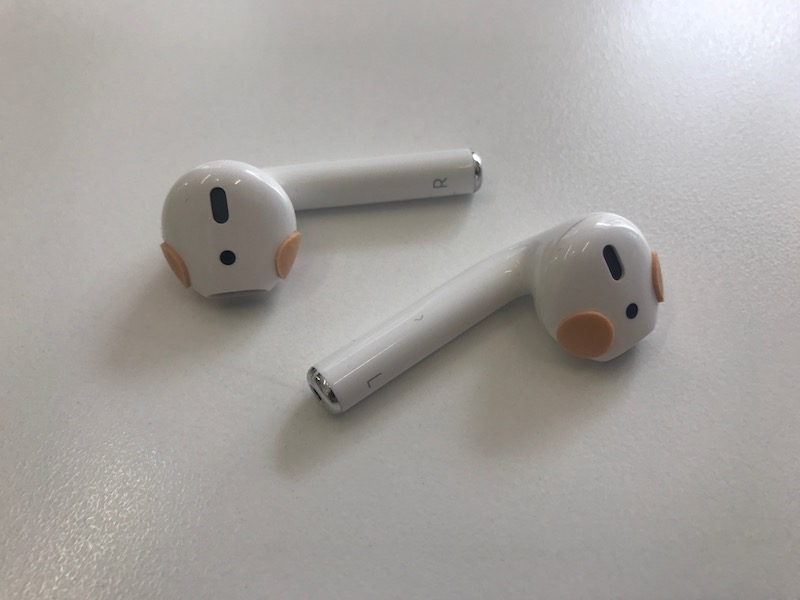 Hope this helps someone out! Enjoy