I've been busy with eGPU testings in the past few months and was not spending much time on the Mac Pro. Santa was very good to me with an R9 Fury X liquid cooling so I thought it's a perfect time to get back on the Mac Pro tower.
The Radeon R9 Fury X fits inside the Mac Pro tower like a glove. Power management was a bit of a challenge. I'd highly recommend the Pixlas mod to provide upto 400W this beast of a GPU may consume.
A big "Thank You!" to okrasit, Fl0r!an for discovering the CU unlock. These Fiji and Polaris GPUs are now running full speed in macOS. Goalque put together an automated script to enable this CU unlock for our convenience.
Here are some basic benchmarks I ran so far. This R9 Fury X is now an excellent value. You can find one on Newegg for about $300. The build quality is the best AMD GPU I've ever experienced. Get them while you can.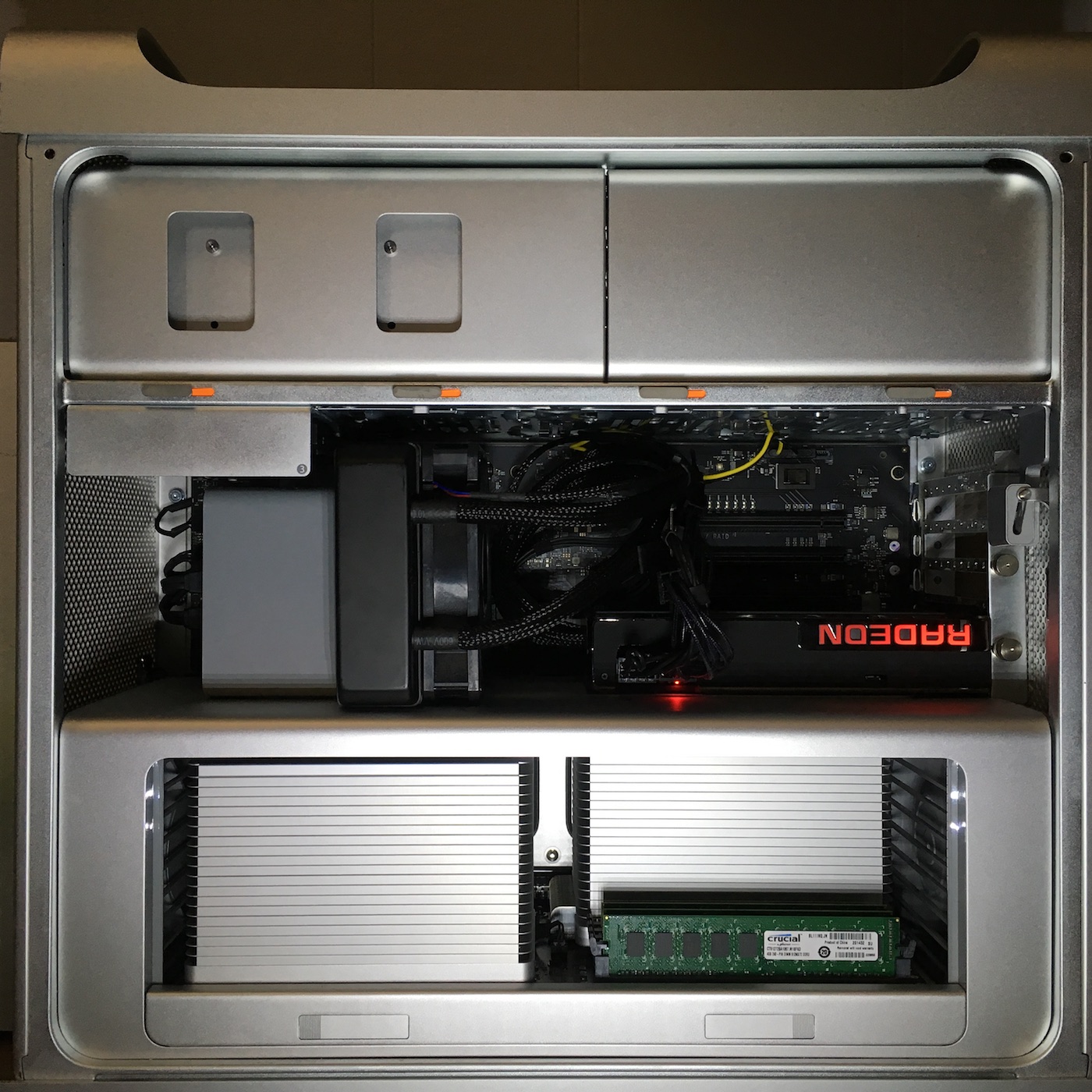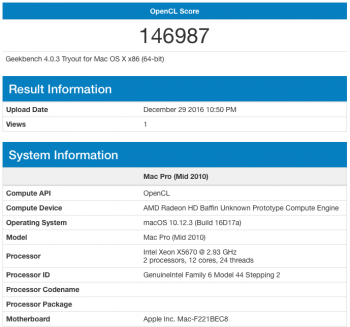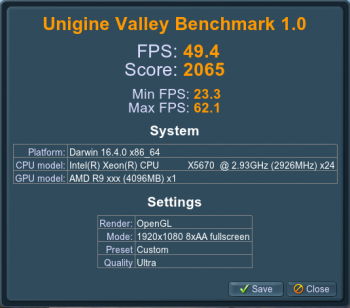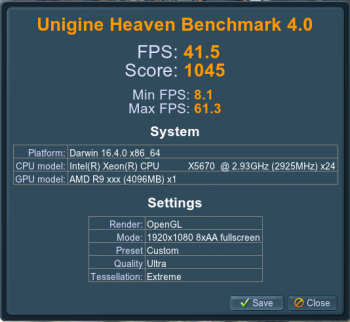 Last edited: