There's no reference RX 470 so I got the only one available locally at Best Buy. It's an XFX RX 470 4GB Black. It has a backplate and comes with 3 DisplayPorts, 1 HDMI, 1 DVI.
My Mac Pro is currently running macOS Beta DB7 with modified AMDRadeon4000.kext to enable acceleration for Polaris 10 cards. I swapped the pair of RX 480s out to test this RX 470. The computer booted right up and during the boot process the fans ran for 2 seconds at most.
The RX 470 seems to be fully functional with OpenGL - which the RX 480 struggles in macOS. I was able to run Valley and Heaven for more than an hour without issues. This is a huge improvement over the RX 480 which crashes out within seconds.
With 120W TDP rating and massive heatsink running the entire length of the card, it runs a lot cooler too. What amazed me the most is that during web browsing and casual use, the fans do not spin.
As far as performance goes, it's on par with a GTX 970 but uses less power. It's definitely faster than an R9 280x (250W TDP). If you feel adventurous, you can possibly mount 3 of these inside a Mac Pro tower - with a 6-pin Y splitter for second and third card.
It works great in Windows 10 as well. The Best Buy edition comes equipped with these obnoxiously bright white LEDs.
*It also has a dual vBios switch similar to the R9 280x.*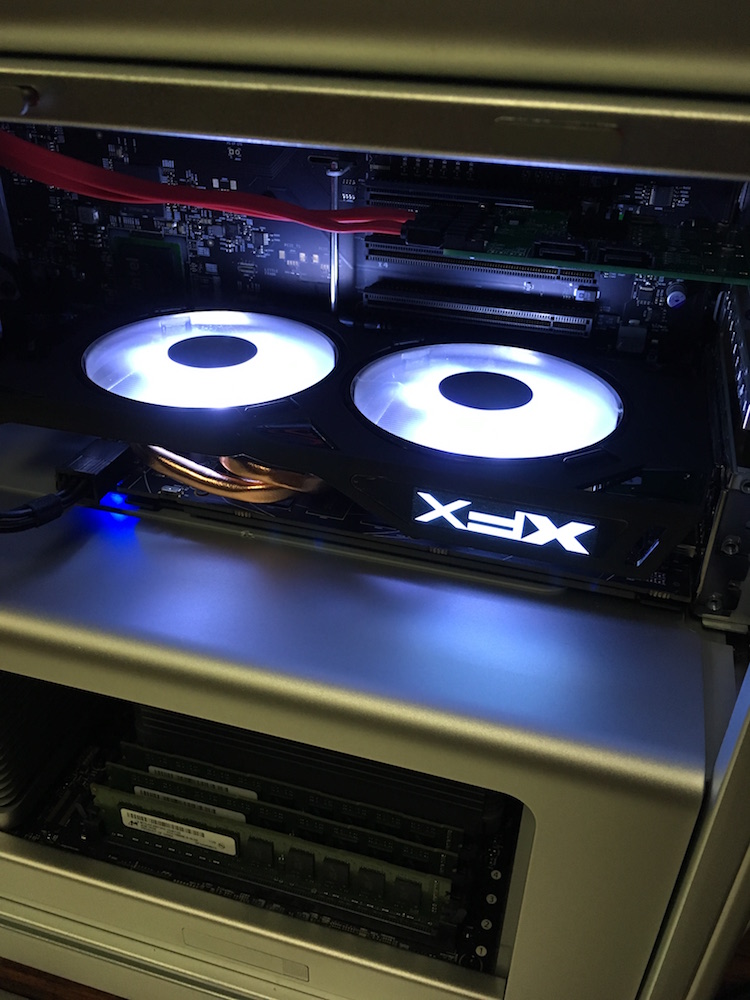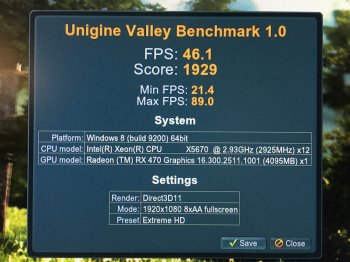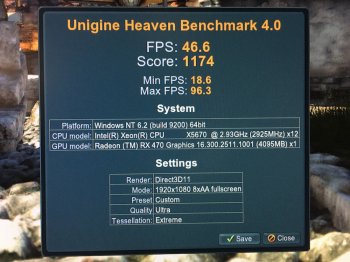 Updated
: GM build of macOS 10.12 Sierra, RX 470 works very well after kext mod (no boot screen). Performance is slightly faster than R9 280x.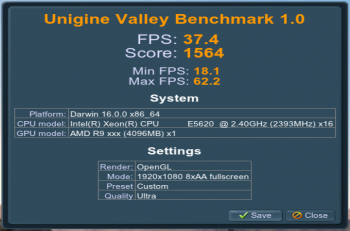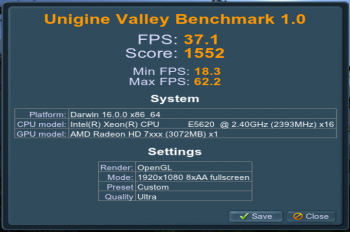 Last edited: