macrumors bot
Original poster
Apr 12, 2001
61,491
27,007

Beats is introducing an updated version of its Studio over-ear headphones today, with the fourth-generation models dubbed Beats Studio Pro. The $350 headphones come 15 years after Dr. Dre and Jimmy Iovine debuted the original Studio headphones that launched the Beats brand into prominence.
Beats has maintained the iconic look of the Studio headphones since their original debut, and that remains true with the new Studio Pro. But that iconic look now comes with completely overhauled performance focused on five areas: sound quality, voice performance, comfort/durability, connectivity, and ecosystem compatibility.
When it comes to sound quality, Beats Studio Pro adopt most of Apple's latest technology including support for Personalized Spatial Audio with built-in motion accelerometer and gyroscope for dynamic head tracking, adaptive Active Noise Cancelling (ANC) with a dedicated processor and upgraded microphones plus playback correction to remove any ANC artifacts before the audio hits your ears, and a new proprietary transducer design with custom 40mm driver that delivers 80% lower distortion compared to the previous-generation Studio headphones.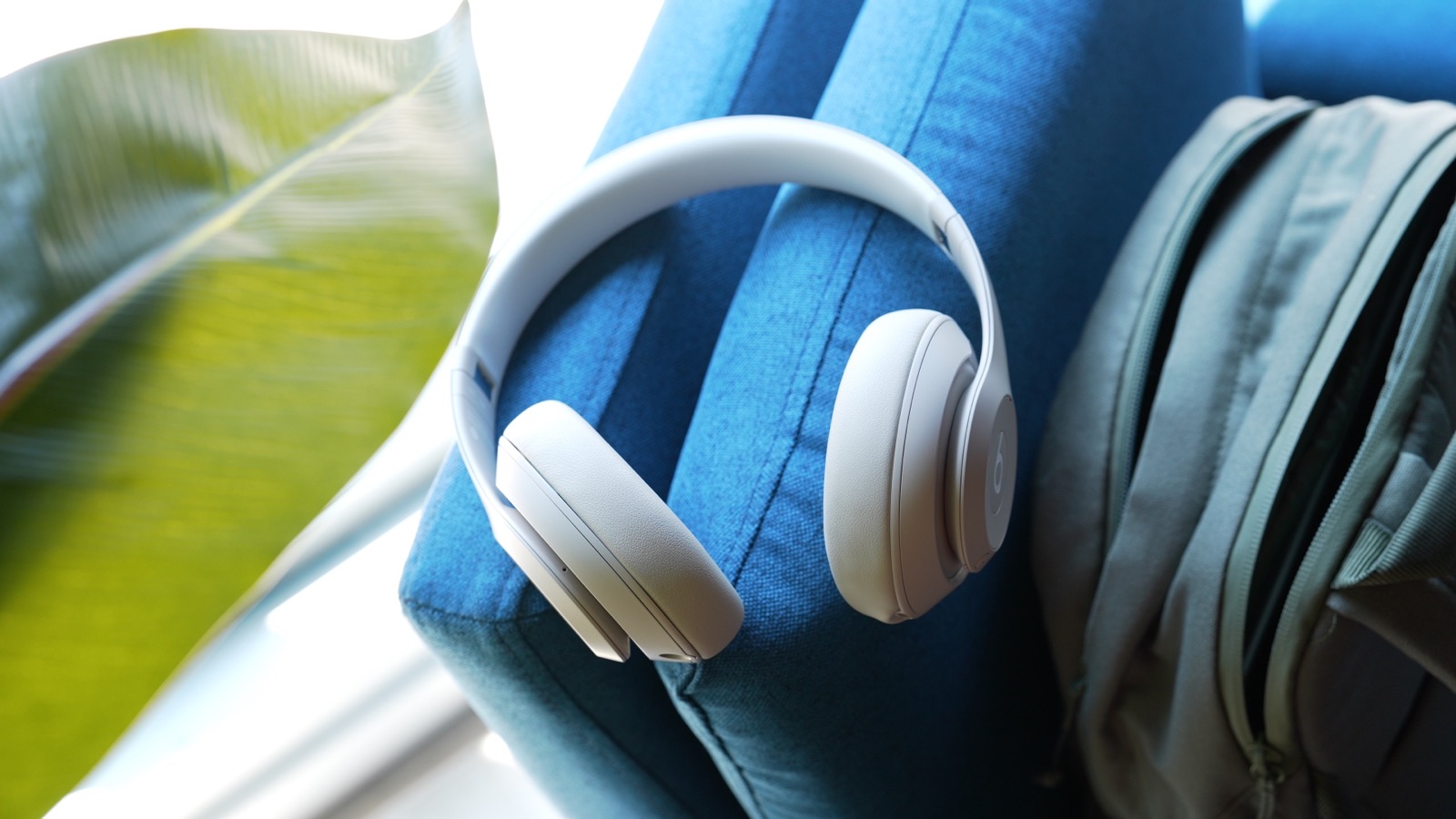 In our early testing of the Studio Pro, we found solid audio quality with bass performance unsurprisingly a bit on the heavy side as Beats is known for, with very good Spatial Audio performance that tracked head movements well to keep audio anchored to the source device.
Enhanced call performance is achieved with a combination of all-new digital microphones and machine learning, leading to a 27% increase in clarity compared to the previous Studio 3 headphones.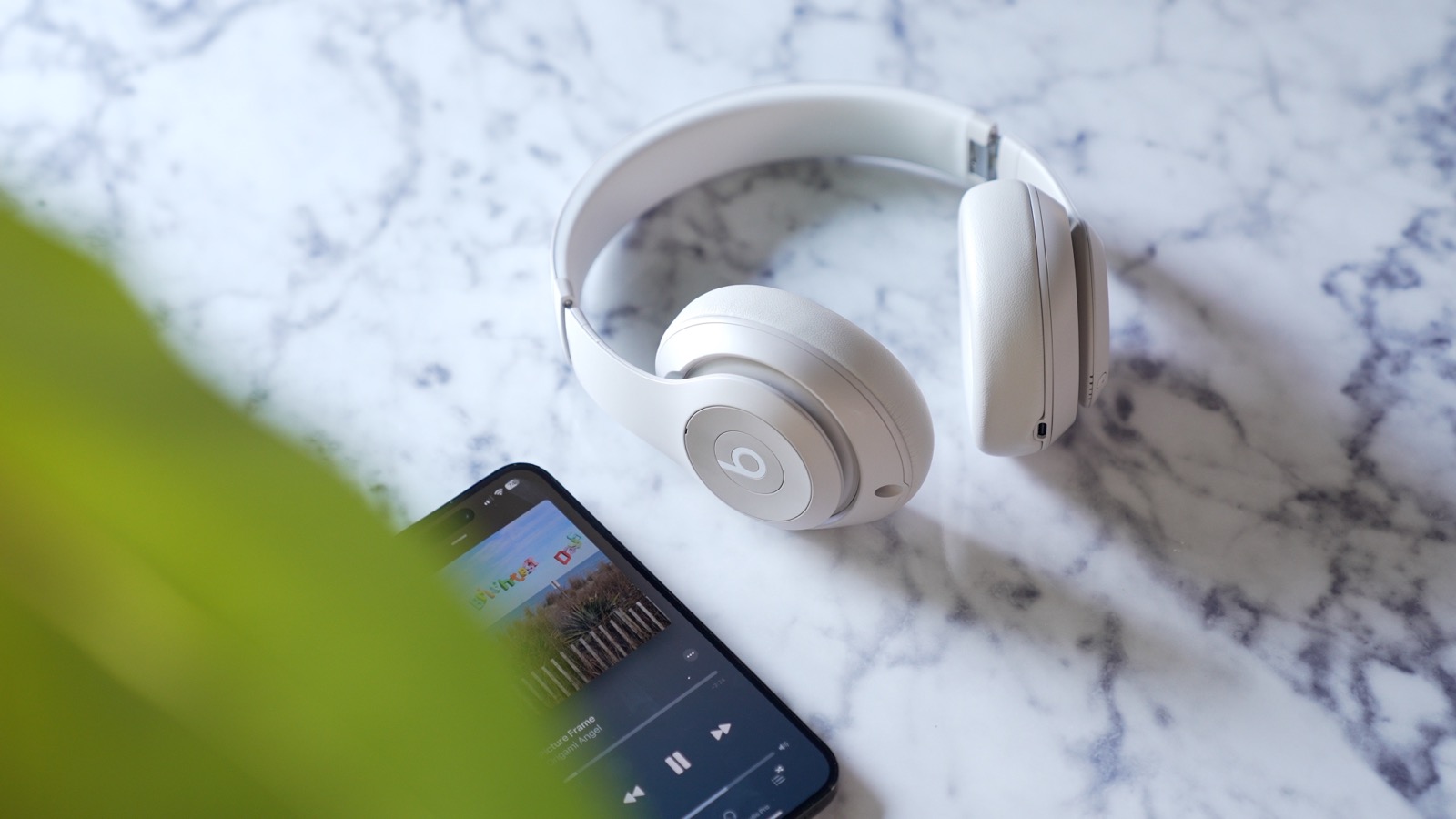 Beats Studio Pro support three different connectivity options, including Class 1 Bluetooth, USB-C audio that supports both lossless audio and the ability to listen and charge simultaneously, and 3.5mm analog for compatibility with a broad array of audio devices including inflight systems and game controllers.
When connected over USB-C, Beats Studio Pro offer the ability to switch between three different audio profiles: a tonally balanced Beats Signature profile, an Entertainment profile for movies and games, and a Conversation profile that removes some of the bass and is tuned to voice for phone calls, podcasts, and other spoken content.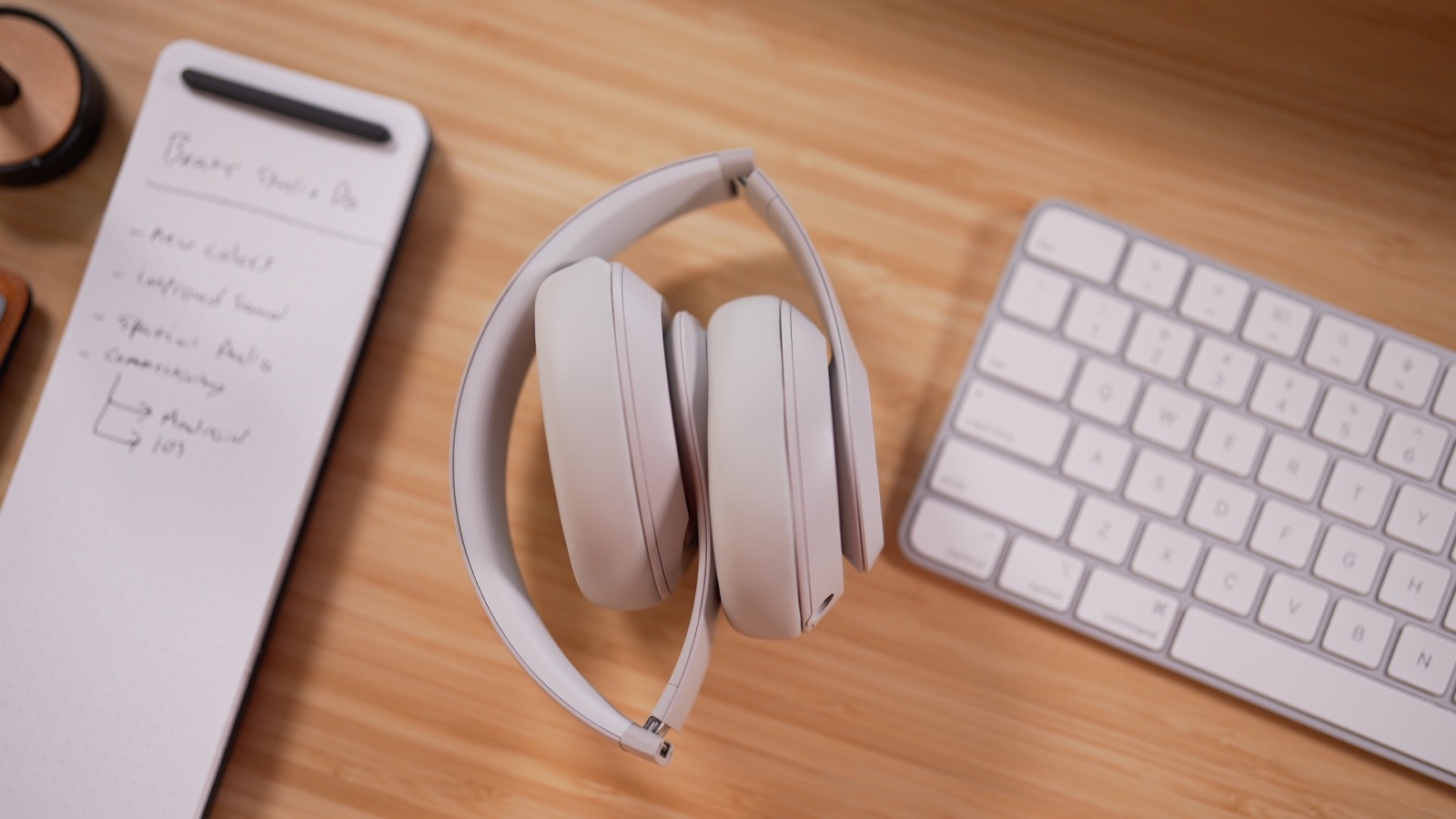 The design of the Beats Studio Pro will be familiar to anyone who has used Studio headphones in the past, with a cushioned headband, a folding design for portability, and padded ear cups. The Studio Pro feature upgraded leather UltraPlush ear cups with memory foam for comfort and durability. The majority of the exterior remains primarily plastic, which reduces weight but delivers a less premium feel than the AirPods Max, although they're also priced $200 lower than Apple's over-ear option.
While not officially rated for sweat- or water-resistance, Beats says it's confident the Studio Pro will stand up to workouts and similar potential exposures.
Basic on-ear controls are primarily handled on the left ear cup, with a large Beats "b" button offering the usual single press for play/pause and answering calls, double press advancing tracks and hanging up calls, and triple press skipping backwards. A long press activates Siri if you don't want to use "Hey Siri" voice activation, while volume can be adjusted by pressing above or below the "b" button.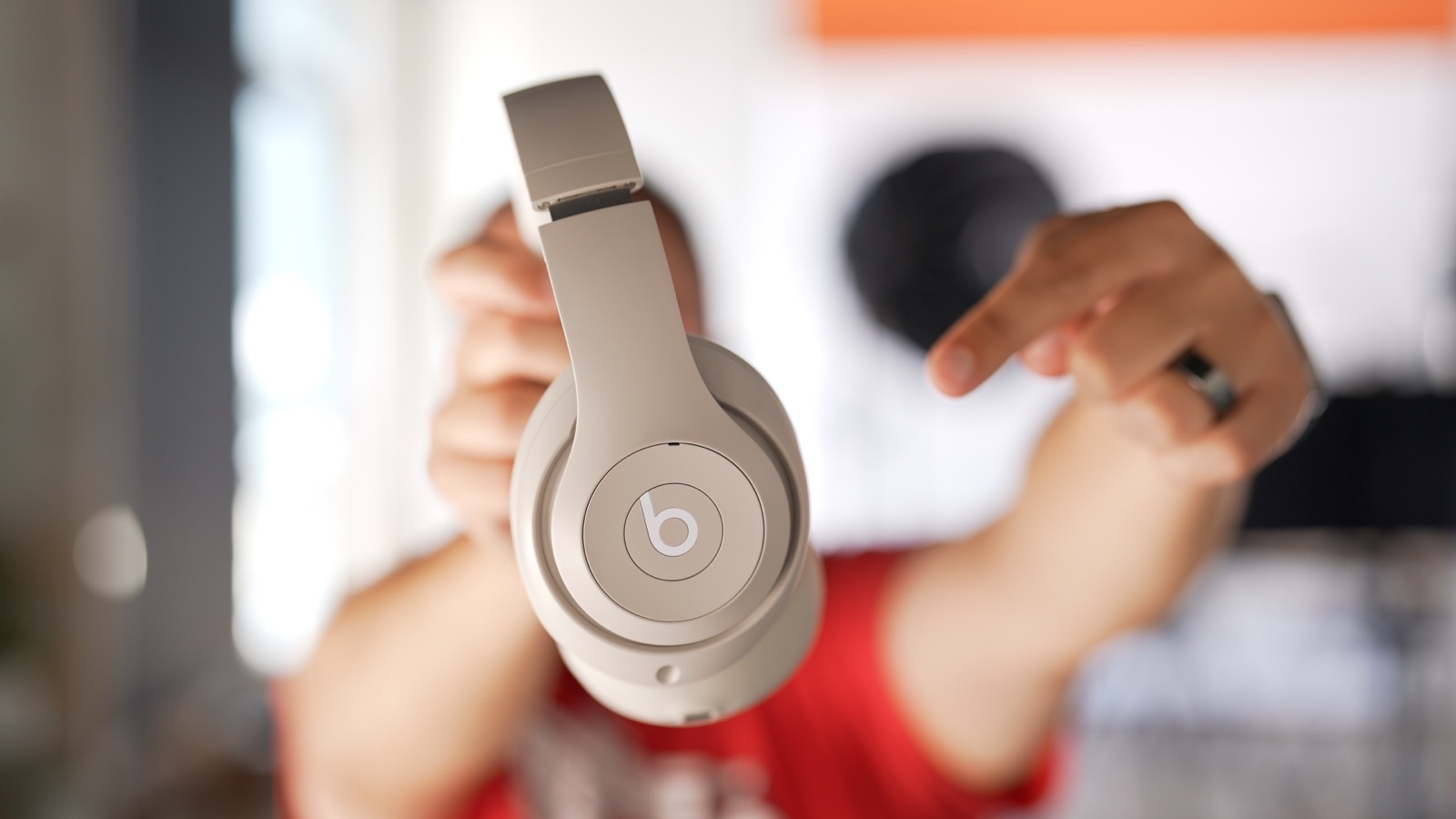 The right ear cup includes a small button that serves to power the headphones on and off, while holding it for three seconds enters pairing mode. Double pressing the button will switch between ANC and Transparency modes, or rotate between the available sound profiles if you're connected via USB-C. A 5-LED array below the power button provides feedback on battery level with a press but also blink while in pairing mode and in USB-C will light up to reflect which sound profile is currently active.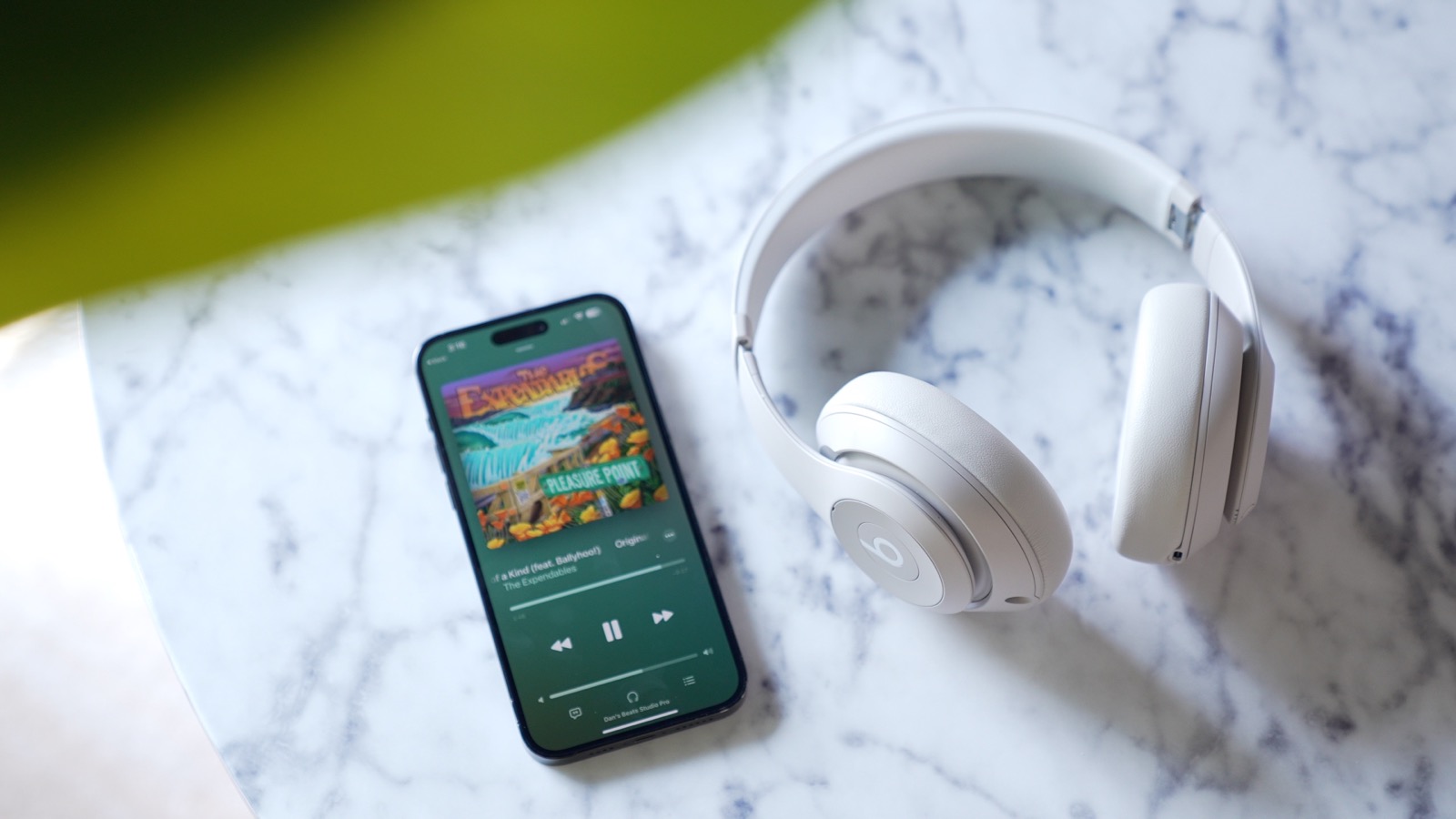 In order to deliver as much parity as possible across Apple and Android ecosystems, Beats Studio Pro do not feature a dedicated Apple audio chip, but Beats has worked with Apple's engi...
Click here to read rest of article
Article Link:
Beats Studio Pro Debut With Improved Sound Quality, Spatial Audio, USB-C, and More