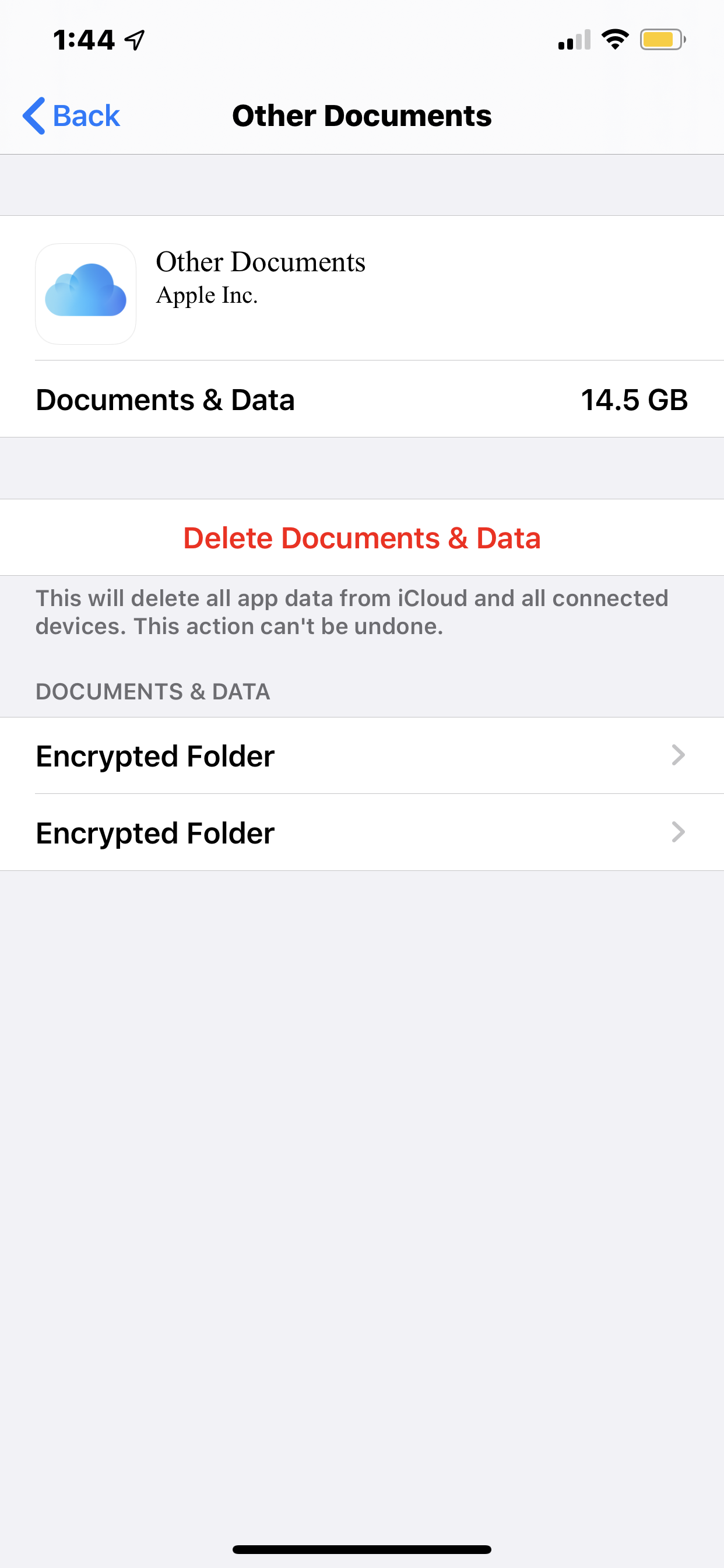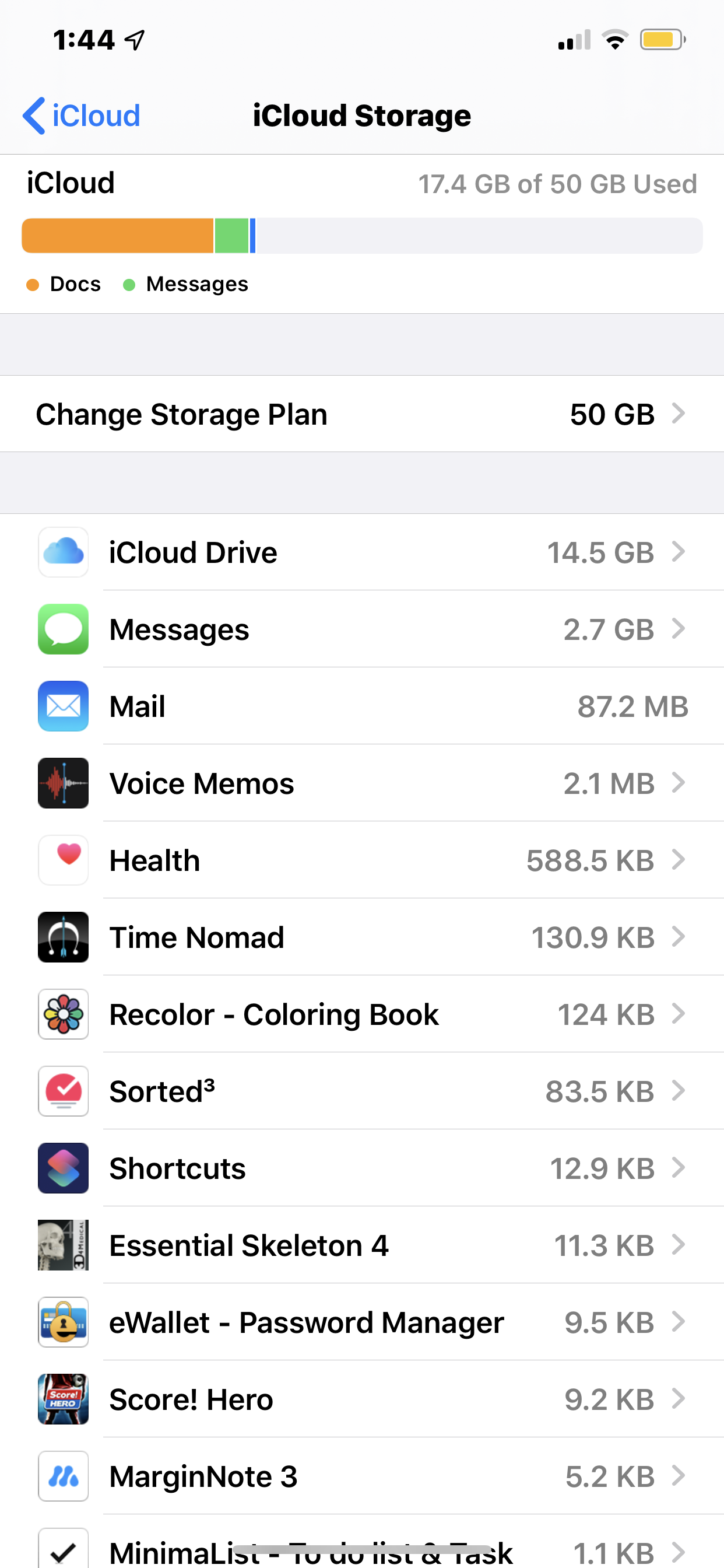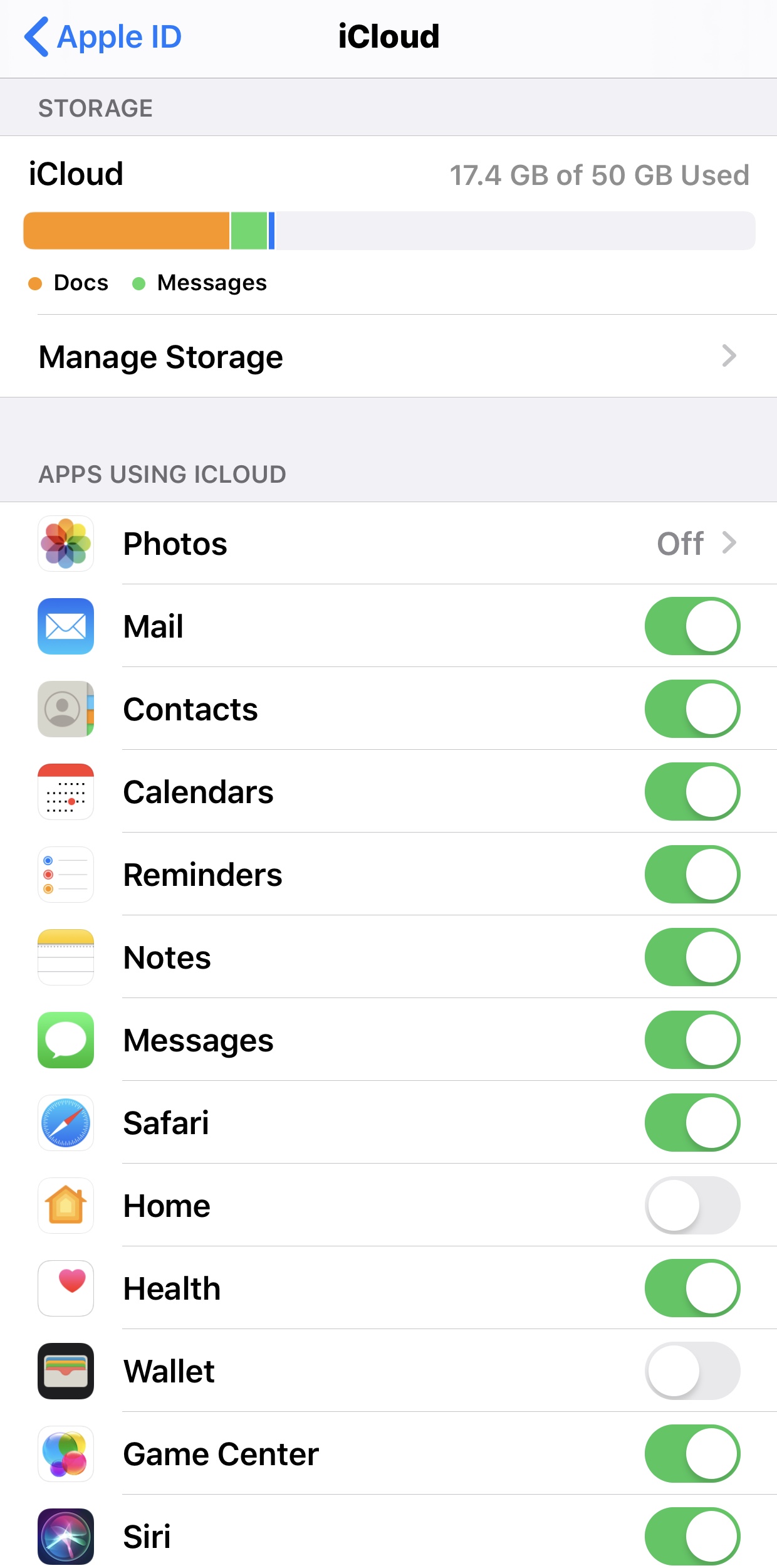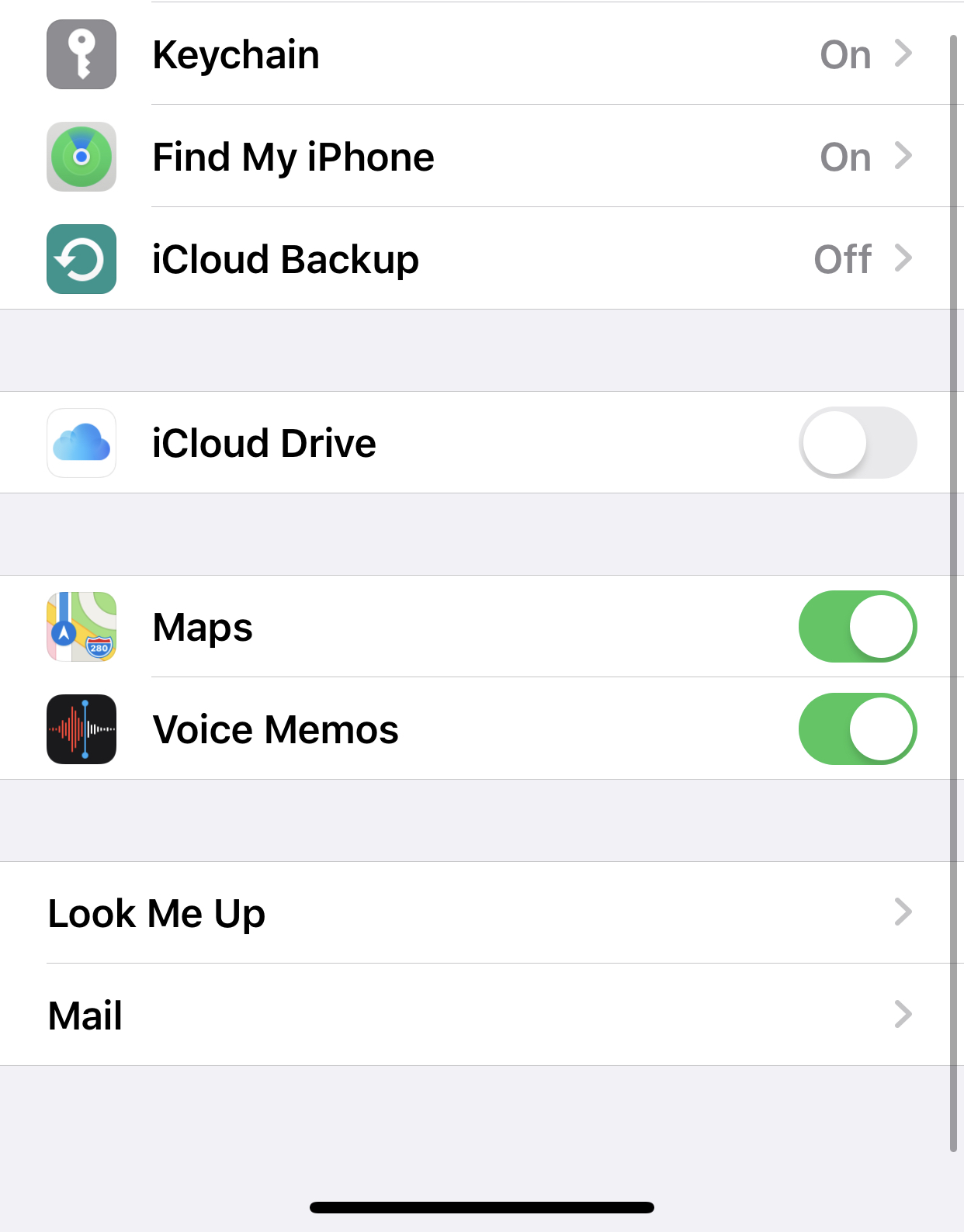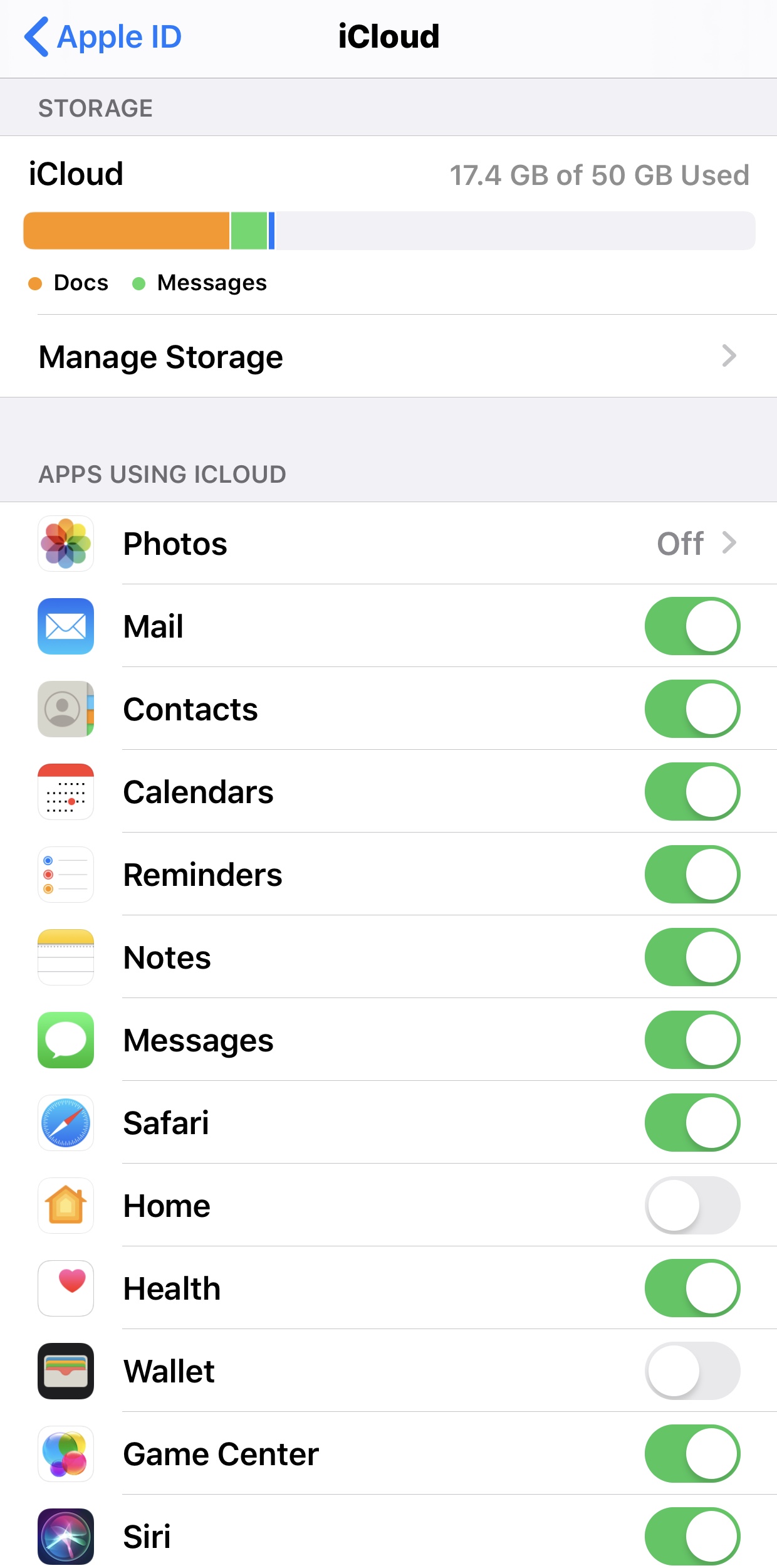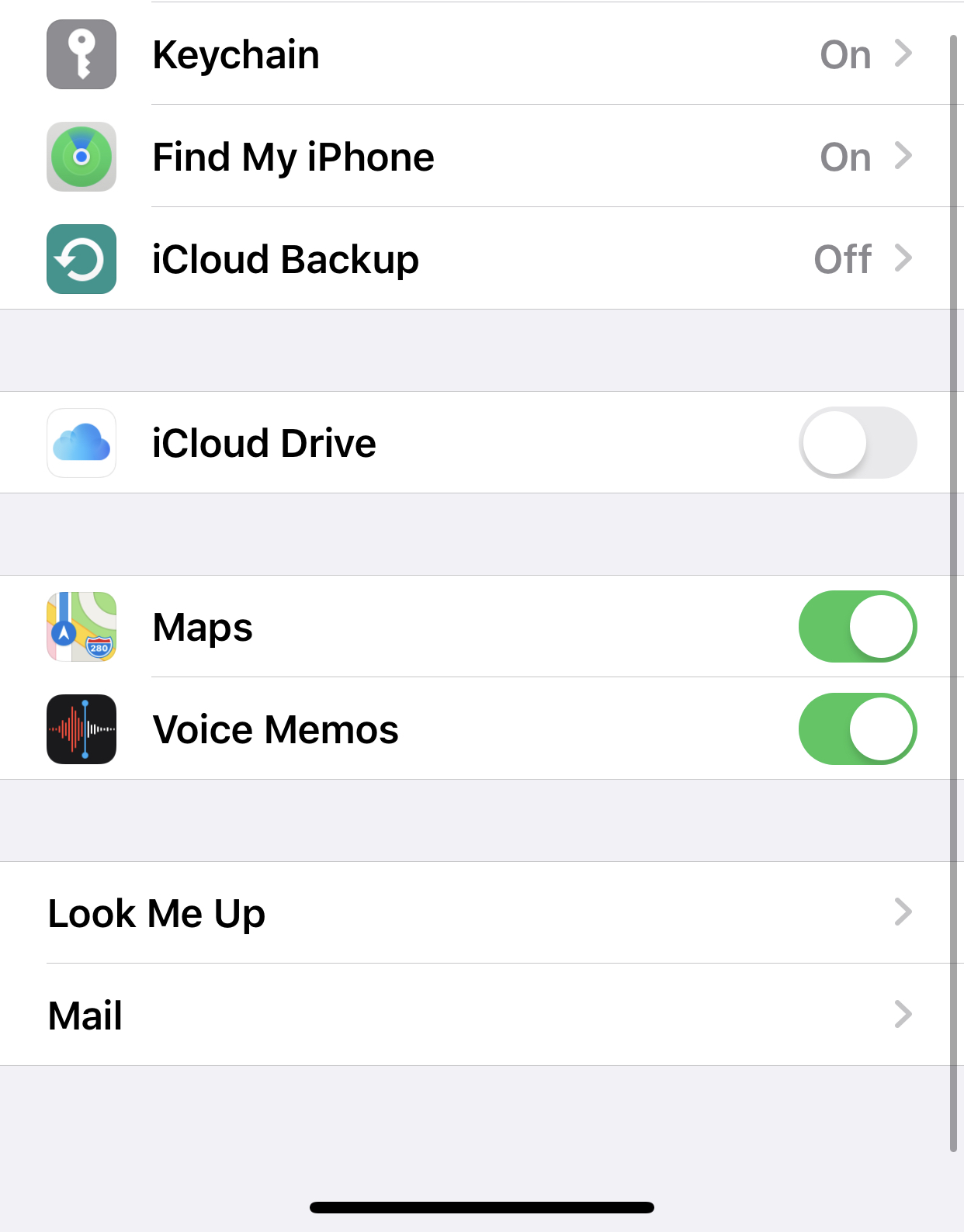 Anyone know what to do? iCloud Drive alone is taking up 14gb on my iCloud plan and nothing is working.
Here's what I've been trying to do: settings > click on my Apple ID > ICloud > manage storage > iCloud Drive > delete documents and data
I do that but the delete button does absolutely NOTHING. I tried using the delete data button on my other apps too but that does absolutely nothing as well....
Side notes:
• ICloud photos is off
•ICloud Drive is off
•under documents and data in ICloud Drive is 2 folders called " encrypted folders"
•my iCloud plan is 50GB which is too big for me but 5GB is way too small and there's nothing for in between
*ive done just about everything google says but nothing is helping*