macrumors 68000
Original poster
Over the last few days I fired up a 466MHz SE Graphite Clamshell, a G3 iBook that I'd purchased some time back as a fully serviceable spare in case I ever needed parts for my other SE Clamshells.
I'd booted this once before and not really noticed anything strange. However now the screen image looks 'washed-out' as if the brightness is turned all the way up - which is isn't, it's half-way. The screen brightness adjustment functions ok, but doesn't do much to make the colours (especially blacks) more vivid. Incidentally I've performed a colour re-calibration with made very little difference.
Some photos follow to illustrate:
With screen in (a) vertical position and (b) slightly lowered viewing position.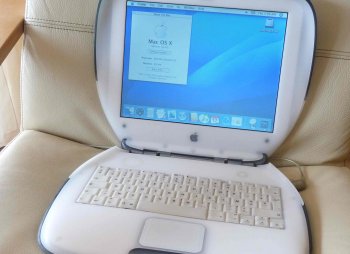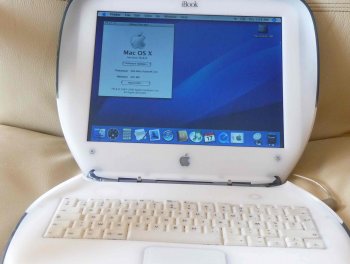 Again with screen pushed slightly away from the usual upright viewing position, the colours are more defined albeit not perfect.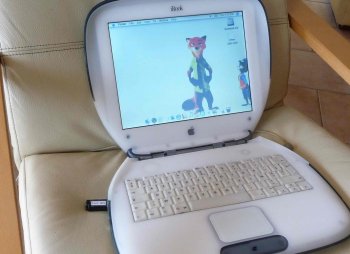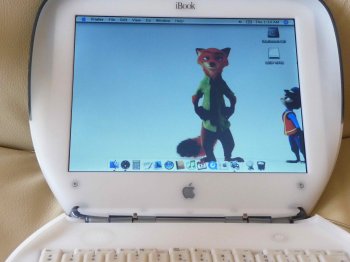 This is a screen-shot taken at the same time - which looks perfect.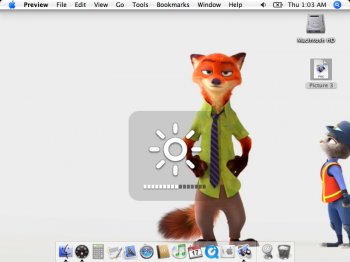 Has anyone experienced anything similar, either on a Clamshell, other iBook, Powerbook etc? And if so what possible cause may be.
Also would anyone know if the screens are interchangeable between the PowerBook2.1 (300MHz/366MHz) and PowerBook2.2 (366MHz/466MHz) firewire models? A question I could probably answer myself by opening up a 300MHz, but as some of you already know, Clamshells are not the easiest to play around internally with 'just for fun'.