macrumors 65816
Original poster
UPDATE 1st Dec 2020:
I have upgraded to a 1000nit HDR TV and UHD discs look jaw dropping with HDR enabled.
After taking an 18 month sebatical from blurays and watching iTunes movies instead, I now have an UHD player. It's an Xbox Series X.! 😎
I have bought a few UHD movies to compare against iTunes movies and bluray that I already own. Here are my thoughts from watching on my non-HDR 4k TV.
TLdr:
Which is the superior choice, iTunes movies or UHD bluray?
It depends on your priorities. As a rule of thumb iTunes provides the best image quality.
However, UHD discs provides a more cinematic and superior sound experience if your sound system can decode DTS MasterAudio, Dolby TruHD or Dolby Atmos.
Image quality:
Overall iTunes is superior and is the best bet for highest possible image quality.
It's as if the movies run at a higher Bitrate. In some scenes colours pop more, close ups of faces are significantly more high res looking. 👀
The image quality of UHD discs is movie and studio dependent. Some movie are lazy remastered versions of the bluray version while others are 2-4k rescans of the original film.
For the Dark Knight, I actually prefer the clarity and original film grain of the bluray movie over the slightly smudgy looking and perhaps over-processed UHD disc. 😮
Sound quality:
When watching movies, my 7.1 Yamaha YSP-2500 soundprojector decodes DTS Master Audio and Dolby Tru HD.
There is no contest, these sound formats are far superior to Dolby Digital steamed through iTunes.
When watching musicals it feels like you are experiencing a live performance rather than listening to a song. Romantic scenes in restaurants feel more intimate as the sound of toasting glasses and dialogues are more expressive.
When watching action movies lossless audio bring my subwoofer to life. It's as if someone has secretly upgraded it to a more powerful one. Explosions, door thuds and car engines sounds are punchier and more nuanced.
Basically it's a big audio upgrade in every movie and every scene.🙌
I have yet to do a detailed sound comparison between bluray and UHD discs but will let you know.
Should you upgrade your bluray movies to UHD discs:
You will have to do your homework on individual movies to find out whether the UHD version meet your threshold for improvements in image quality and HDR.
For some movies a UHD disc cost £14-24 compared with £2-4 for the bluray version.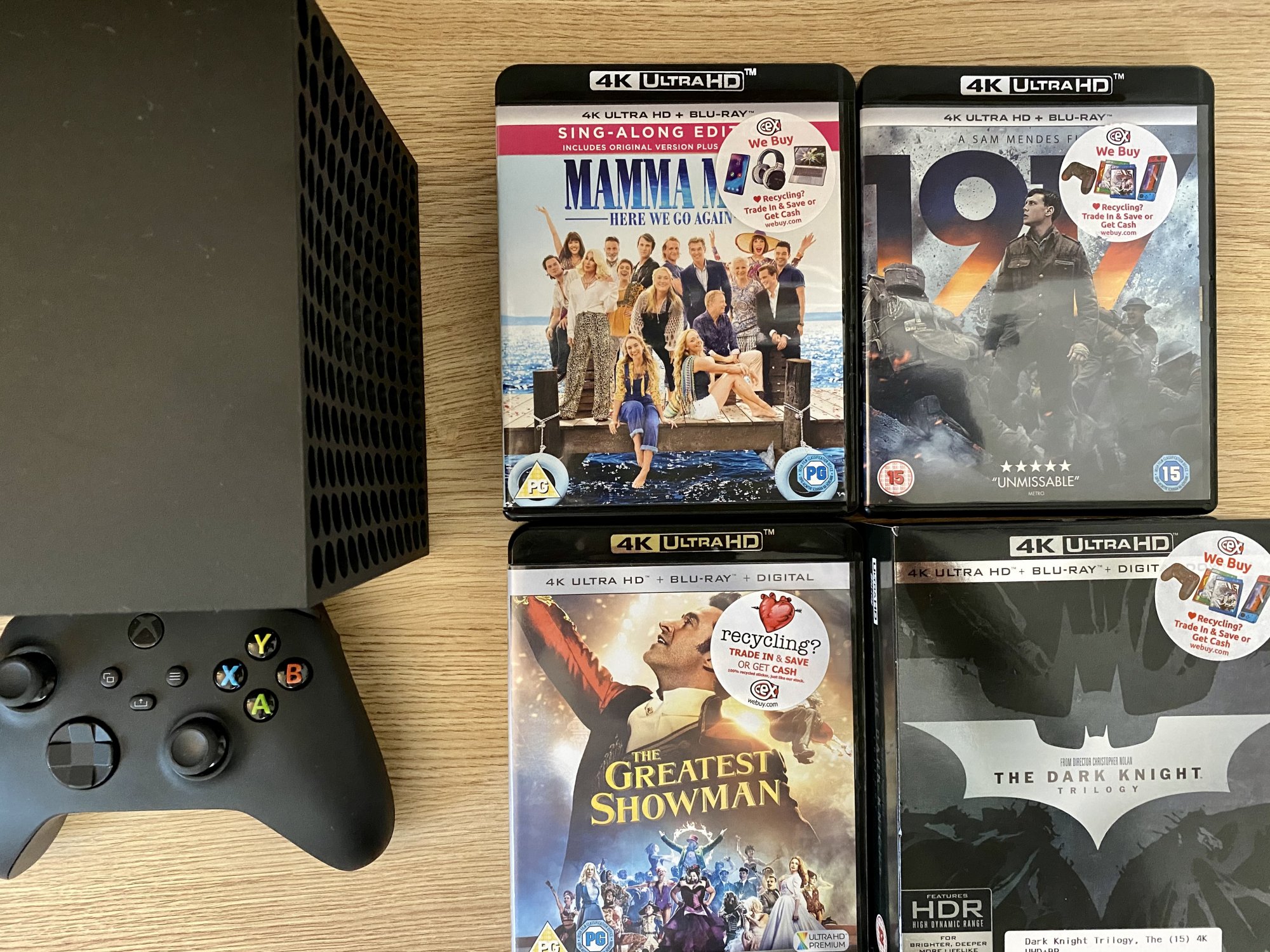 Last edited: