macrumors demi-god
Original poster
May 5, 2008
17,084
16,607
This new
Steam
game has caught the attention of my guild. A building, sandbox, survival game set in the Conan Universe. In pre-release status, this game will be available for purchase on Jan 31, 2017. It could be good (as they say
).
DEFEND YOUR LAND WITH AN ARMY OF SLAVES
Enslave the criminals of the exiled lands and force them to join your cause and defend your territory. Put them through the grueling Wheel of Pain to break their will, then turn them into archers, crafters, entertainers, and more.

CALL UPON THE POWER OF THE GODS
Drag the beaten bodies of your enemies back to your settlement, cut out their heart, and sacrifice it upon the altars of your god to earn their blessing. Summon impossibly huge avatars of the gods and see them crush the homes and will of your enemies.

SURVIVE THE BARBARIC WASTELAND
In the world of Conan the Barbarian, survival is more than being well-fed and hydrated. Here you must weather scouring sandstorms, save your mind from being corrupted and going insane, and fight vicious monsters from the darkest holes of the earth.

BUILD YOUR LEGACY IN A VAST, SEAMLESS WORLD
Journey through a huge, seamless world filled with danger and opportunity, exploring everything from sand dunes to towering ruins. Harvest resources to craft tools and weapons, then build everything from a small settlement to entire cities.

Conan Exiles website
System requirements
, (also coming out on Xbox One):
OS: Windows 7 64 Bit/Windows 8 64 Bit/Windows 10 64 Bit
Processor: Intel Core i3 3.0 GHz or AMD equivalent
Memory: 4 GB RAM
Graphics: Nvidia GeForce GTX 660 (2GB) or AMD equivalent
DirectX: Version 11
Network: Broadband Internet connection
Storage: 35 GB available space
Wait, not sure about this
This:
Explore it
Hunt it
But don't get eaten
Build it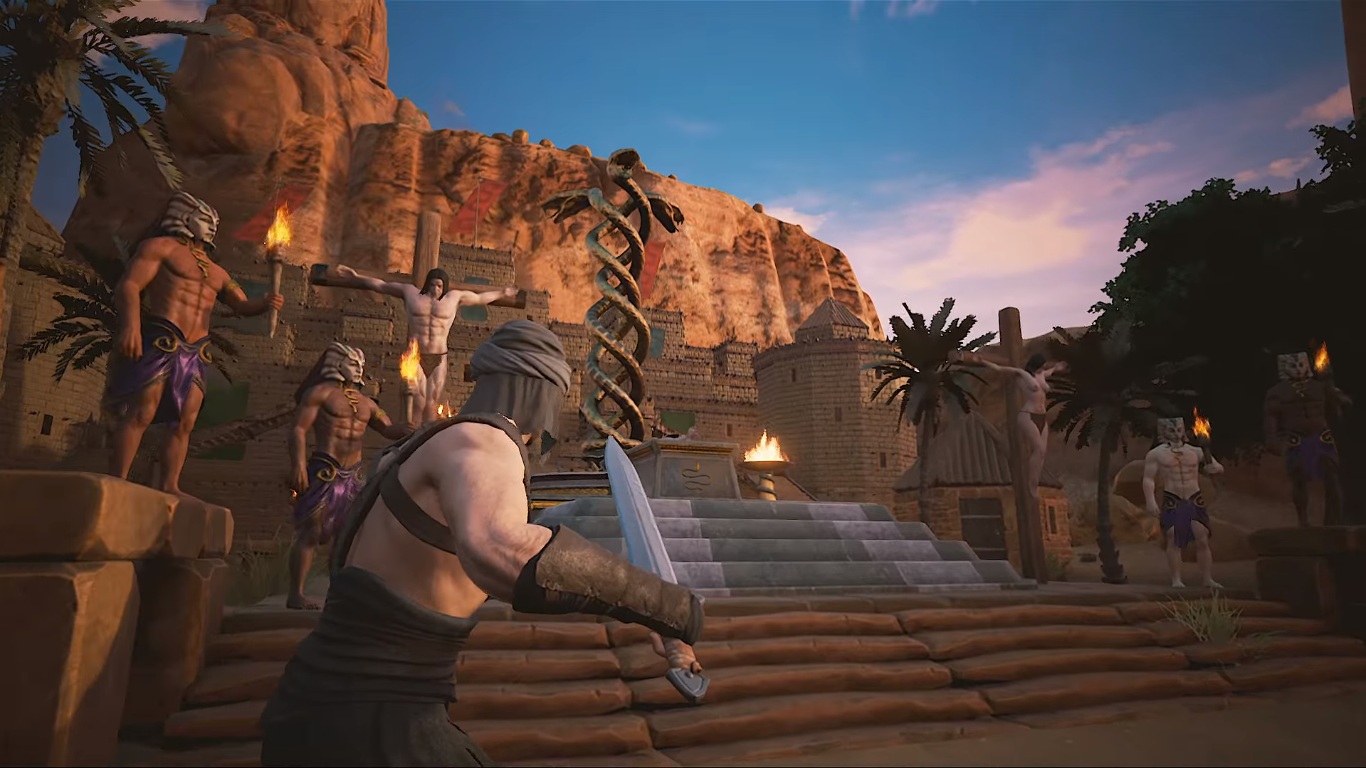 Put slaves to work
I like building, and this looks cool.​
Last edited: