macrumors newbie
Original poster
Hi everyone!
My Macbook Pro (Retina, 13-inch, Late 2013) shows up a console-like screen when starting up and logging in. I can't remember when it started (I think when I tried updating to Sierra but paused it).
Here is the screenshot when I login at startup: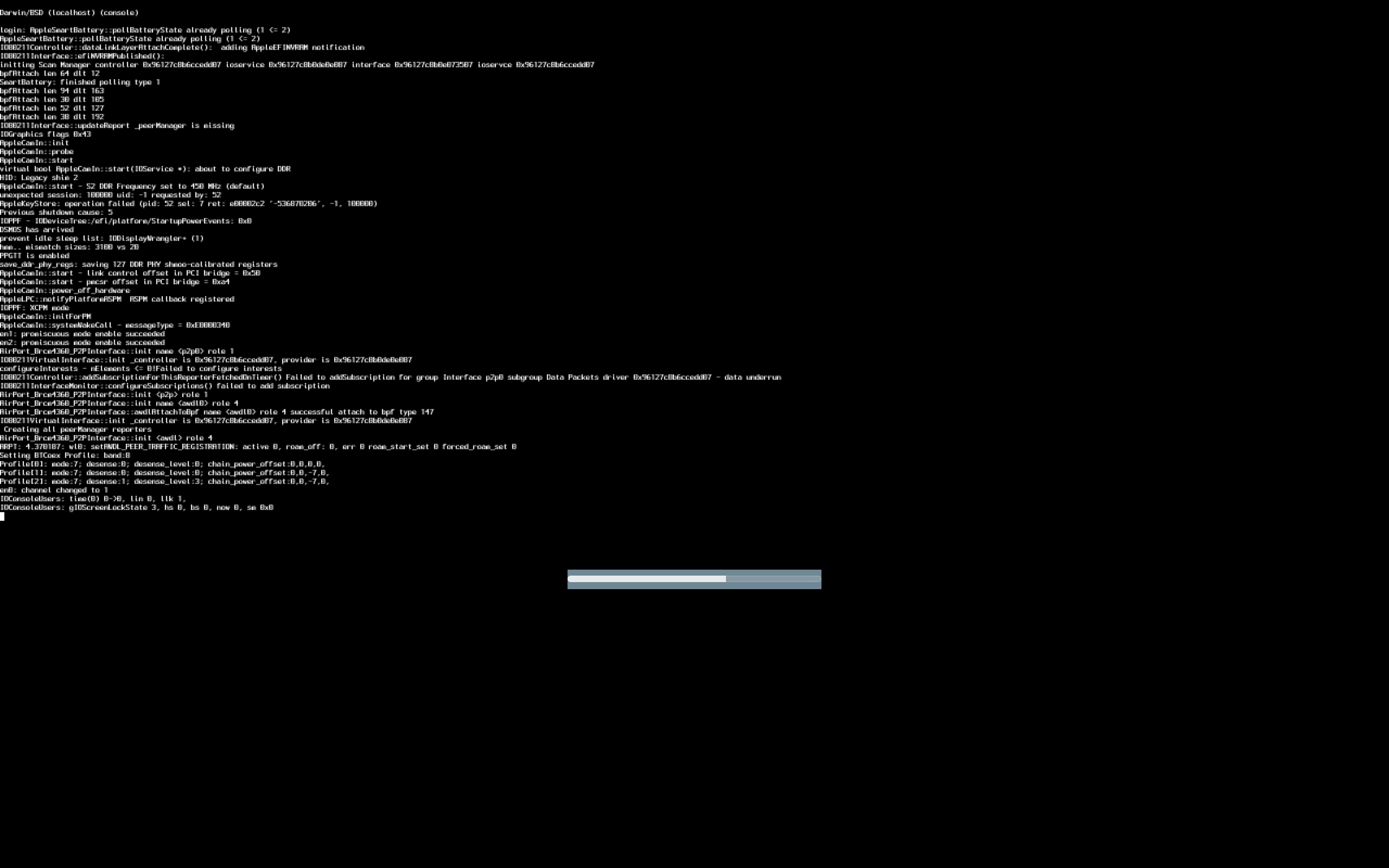 It doesn't really affect anything, as far as I know. But it's just annoying to see at startup.
Any ideas?