Contributor
Original poster
Hello,
I've been trying out different browsers on the desktop as of late and there are certain differences with the categories on forums.
The image I have attached is from the recent Firefox 70.0.1 and shows that the, what I call a glyph, is missing.
It's probably a font now that I think of it. Anyway, it doesn't render properly on Firefox or Safari on macOS (Both on Catalina in this case)
Brave browser is fine - based on Chromium. Shows a square for subcategories and some single main categories such as Developers and Apple Collectors.
I don't mean to add to anything that's been discussed so feel free as a moderator to close this one off. I just didn't see a topic about this.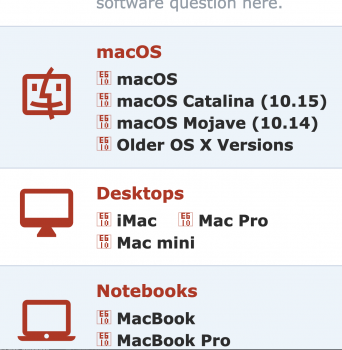 Last edited: