macrumors 6502a
Original poster
After scouring the web I located a modded rom file for the 4GB version of the card. It's obviously the rom from the 2GB Mac card, same one that's been posted here on Mac Rumors. Version number and date are identical. However it's been modified to work with the 4GB card. So I flashed my cards, one at a time to be safe, and low and behold I have my beautiful EFI boot screens back. Didn't really know how much I missed them but so glad to have them back.
At this point there's only one issue. My stock speeds of 1085MHz GPU & 1150MHz Boost have now dropped to 1006MHz GPU & 1059MHz Boost. These are the stock 2GB reference card values. Boooo….
I spent several hours combing through the hex of the rom in an attempt to locate the errant bits. Although familiar with hacking hex it's a process that is tedious and can make your head hurt and eyes cross after a few hours. So I took a break and turned to scouring the web again for Nvidia Rom Hacking information. I found on a German web site a wonderful win utility with GUI for editing the clock speeds and several other parameters of the BIOS imbedded in the rom. Kepler BIOS Tweaker v1.25.exe
Here's what I didn't know. Will both the BIOS section and EFI section of the rom need edits to restore my clock speeds? I figure probably yes. This was a Windows utility to edit the BIOS so I thought at best I'd have my clock speeds restored in Windows but still have the slower clocks when in OS X.
I did the edit to both cards restoring my clocks to 1085MHz & 1150MHz and wrote the roms back to the cards. Rebooting to windows showed my clocks back to normal. Now booting to OS X was the surprise. The clocks are now back to the higher speeds in OS X as well! So the EFI needs no edit only the BIOS.
These cards are working awesome, full boot screens, full clock speeds & PCI-E 2.0. Just as if you walked in an Apple Store and pulled them off the shelf. (If you could…)
Good Stuff..... Enjoy ! ROM and utilities attached below for the adventurous.
The rom is just as I found it with reference card speeds. But you can tweak it with the included utilities.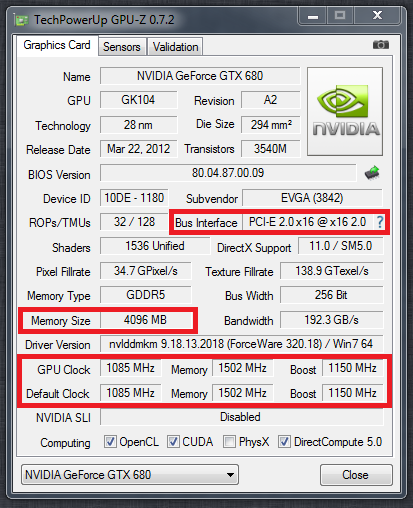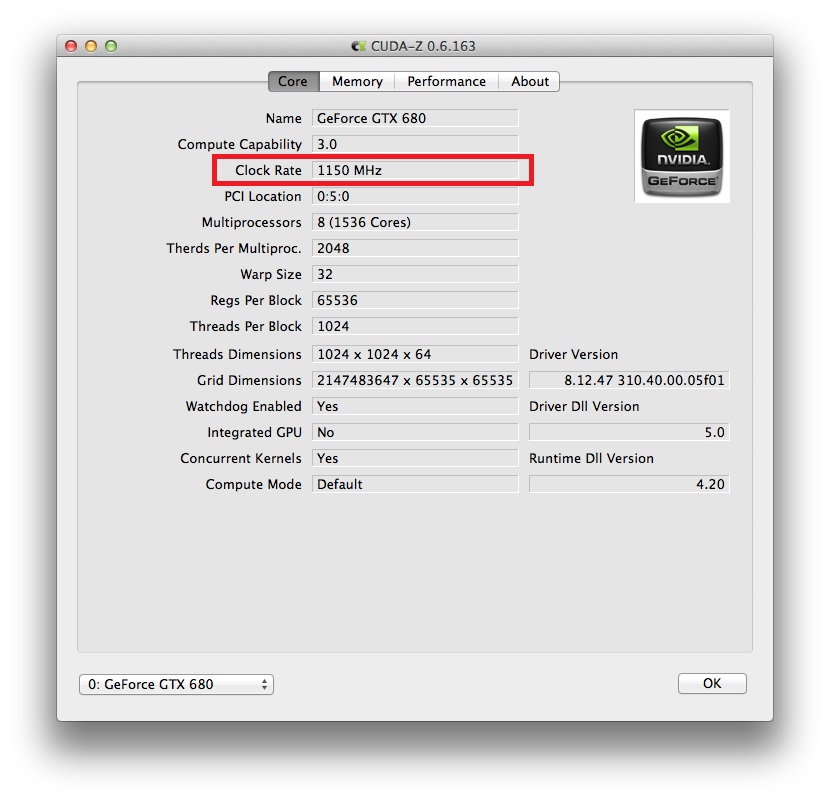 Last edited: