macrumors newbie
Original poster
I try to install catalina patcher on my Macbook pro late 2011
- My version of macOS Catalina Pacther is 1.4.1
- My version of Install MacOS Catalina 15.4.02 (Download via macOS Catalina Patcher)
When i click start to burnning file into my usb flash drive, i found this message in picture below.
** An error occurred while attempting to save the BaseSystem image **
Actually, my usb flash drive 32 gb.
it should pass...
My log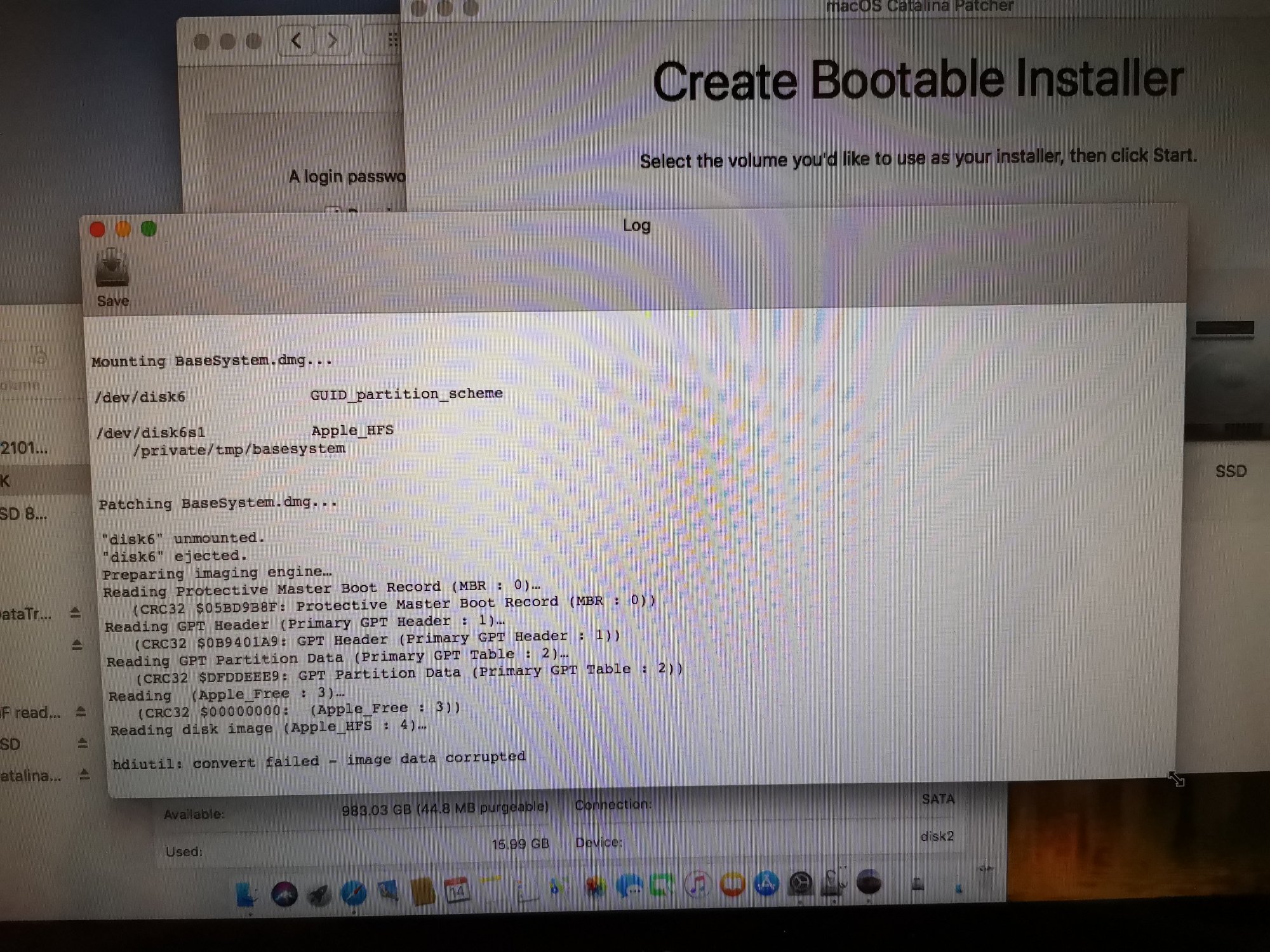 My USB Flash Drive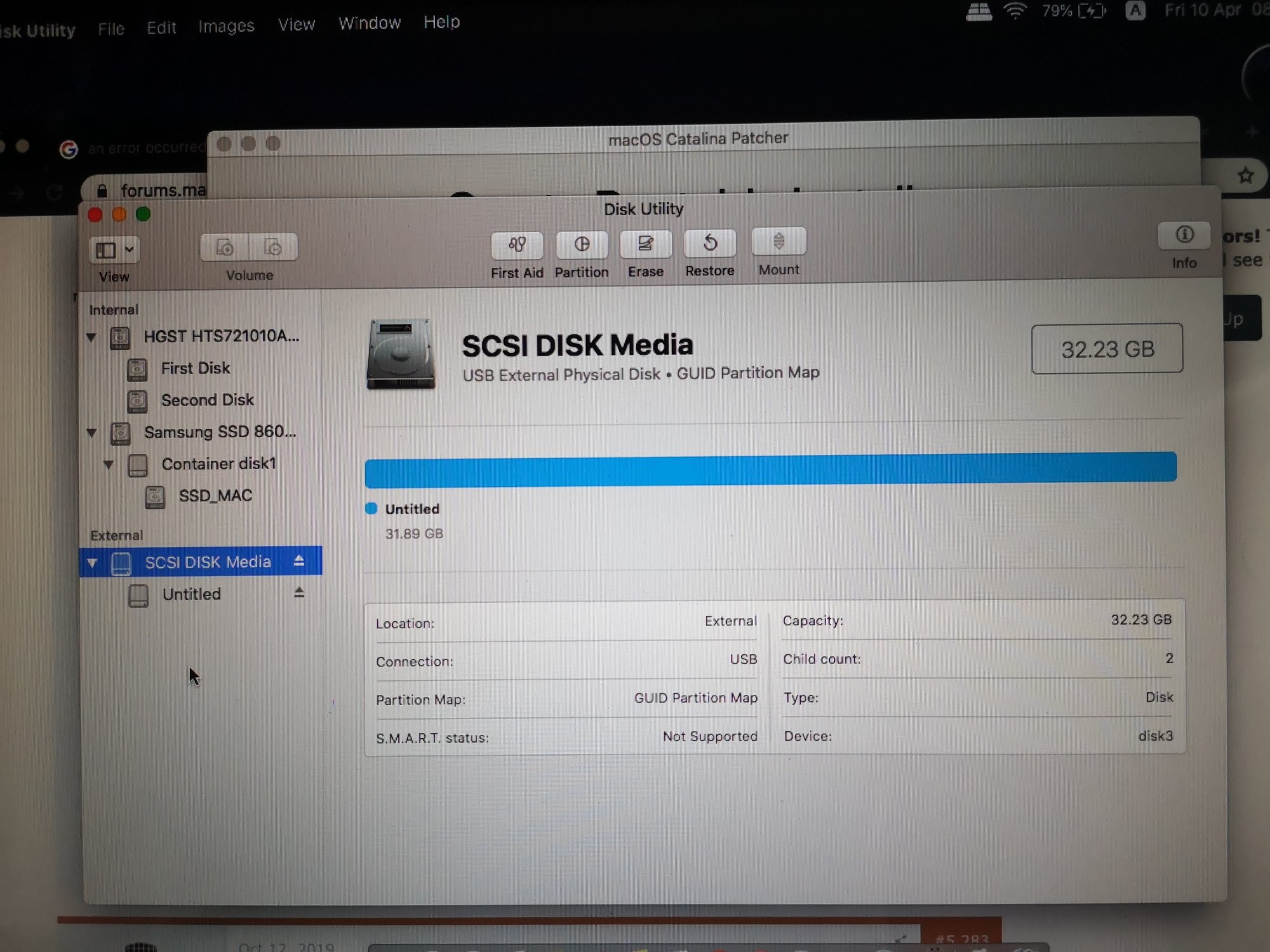 My format USB Flash Drive
My version of macOS Catalina Pacther
My version of Install MacOS Catalina 15.4.02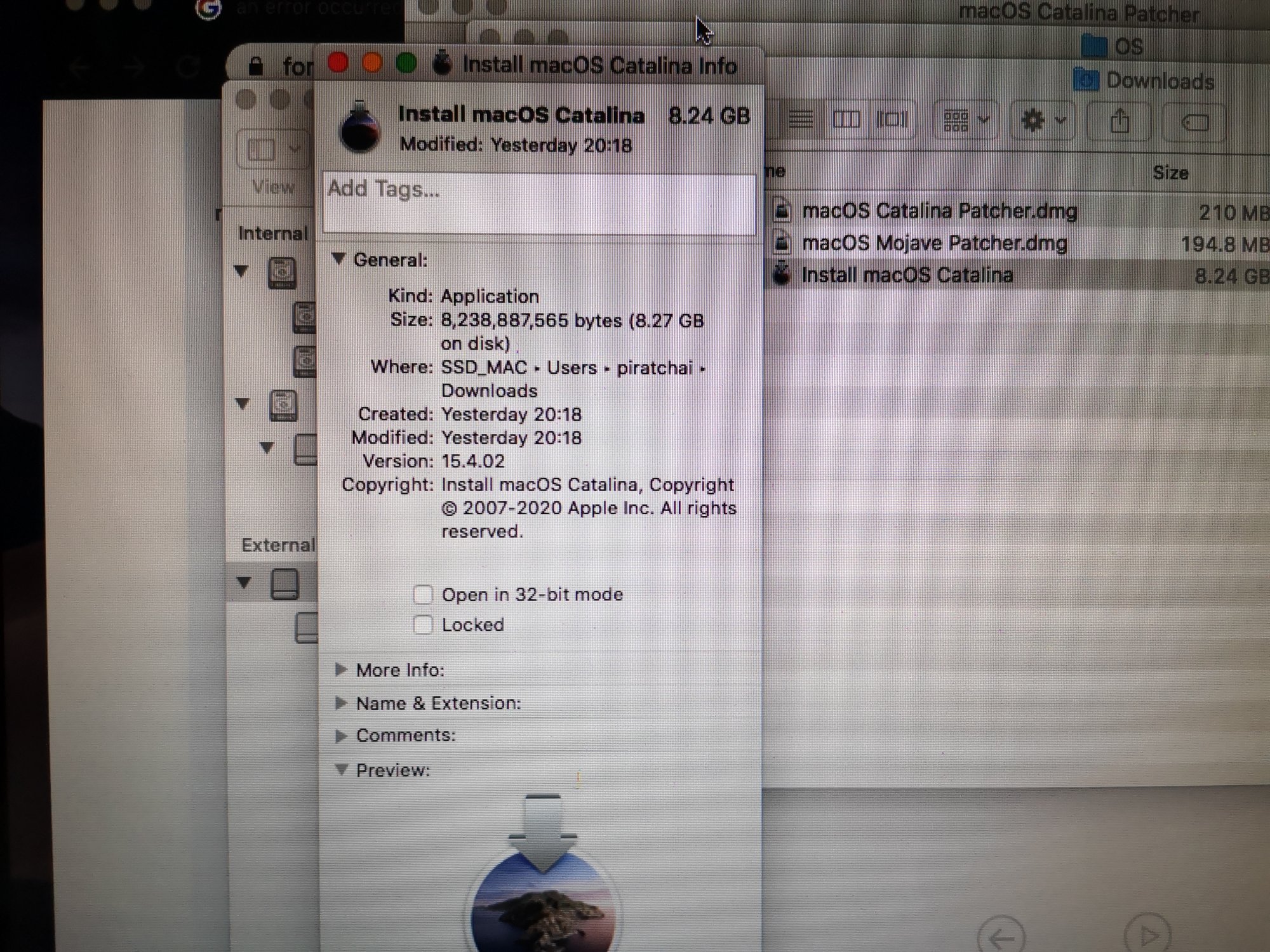 My Macbook spec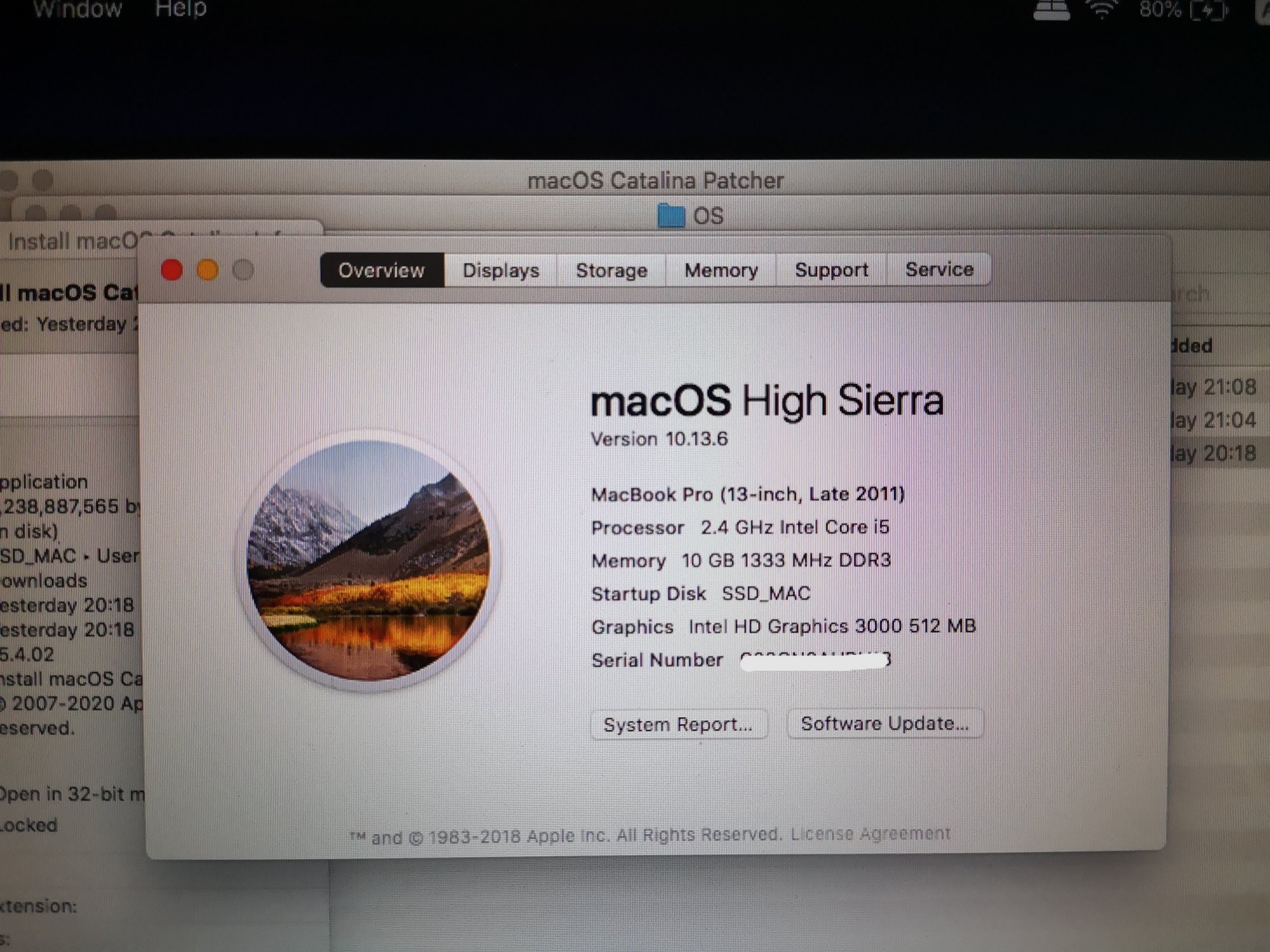 Updated 15/April/2020
I try to switch booted drive from ssd 250GB to hard drive 1TB.
I still give the error message about 10GB.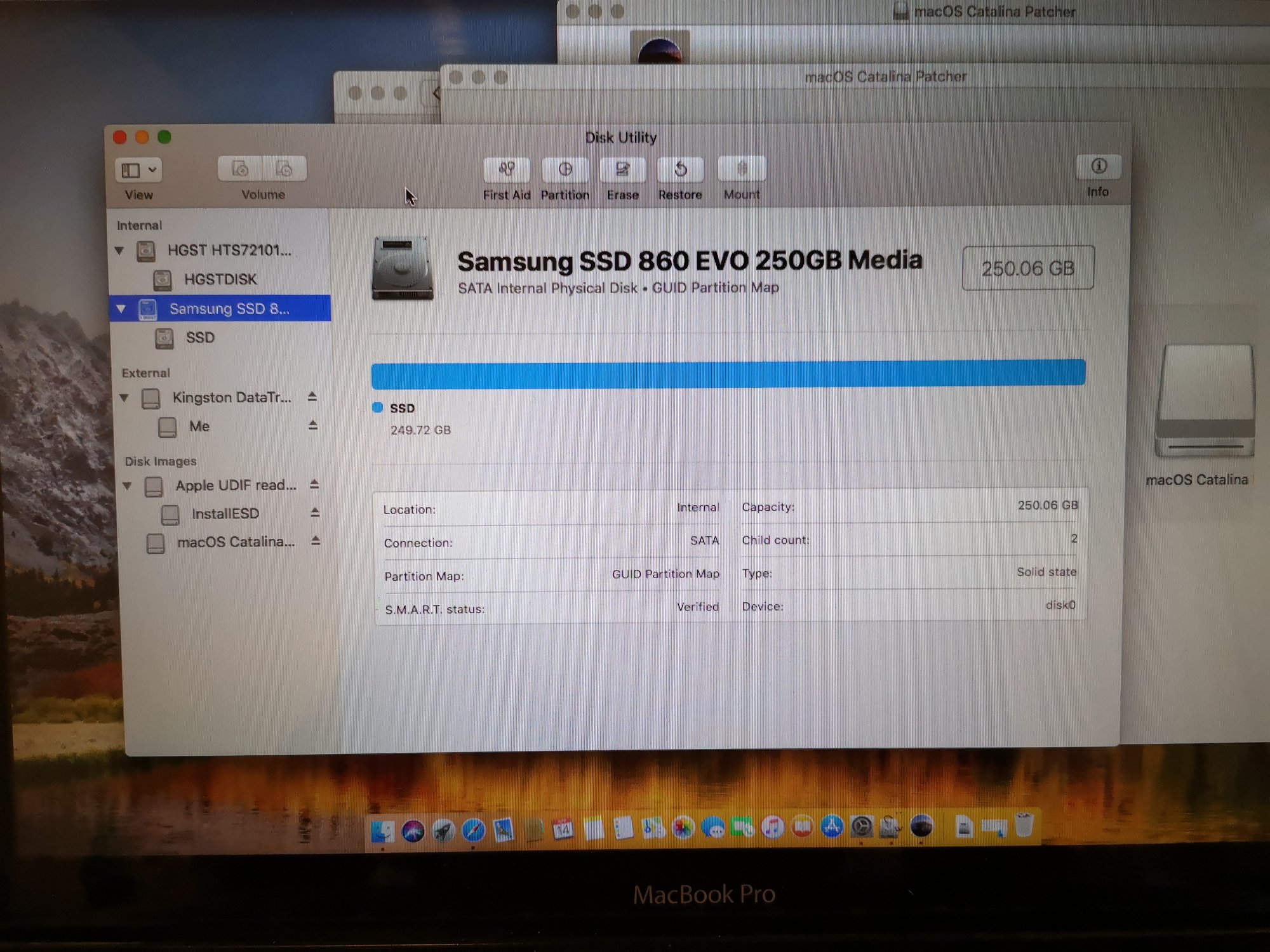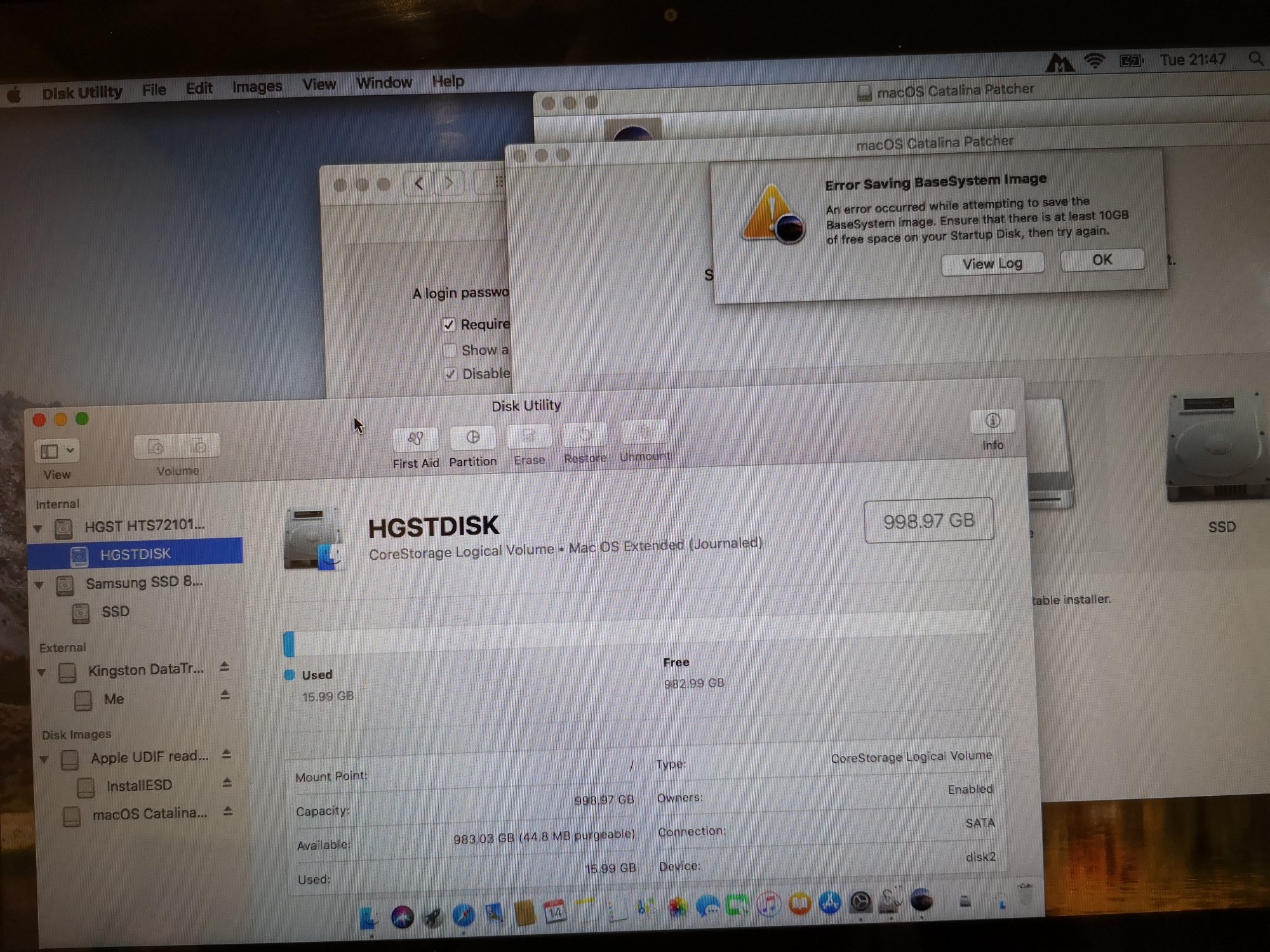 Last edited: