macrumors 68000
Original poster
Introduction
Stumbling into an Amazon warehouse Deal, I picked up the HighPoint 7101a NVMe PCIe adapter, equipped with a MacPro friendly Broadcom 8747 PCIe bridge at a great price. While Highpoint's acknowledgement of MacPro compatibility was sketchy at best, I ordered one to go along with a recently acquired Samsung 970 Pro NVMe Boot drive.
Some Images
PEX 8747
48-Lane, 5-Port PCI Express Gen 3 (8 GT/s) Switch, 27 x 27mm FCBGA
The ExpressLane™ PEX 8747 is a 48-lane, 5-port, PCIe Gen 3 switch device
Technical Specification Document link
On to the results
Let the numbers speak for themselves. I'm VERY impressed with the near PCIe 3.x performance on a '09 CMP with the Highpoint 7101A PCIe SSD Adapter and the Samsung 970 pro. Yes... Read performance has almost doubled from 1500MBs to 3000MBs. Writes are up 50%.
Taking a look under the hood, The 7101A addresses PCIe SSD's at a pcie 3.0 x4 8.0Gts link, saturating the x16 a pcie 2.0 connection at close to PCIe 3.0 speeds.
If there is a Holy Grail of PCIe SSD adapters for the cMP, this may be the one.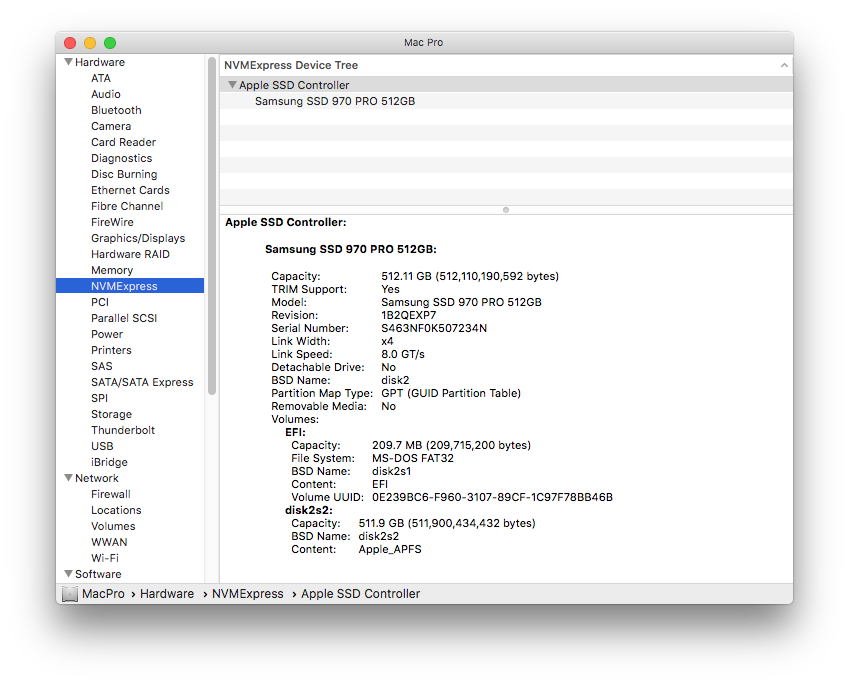 970 Pro in a standard m2 x4 adapter with a heatsink.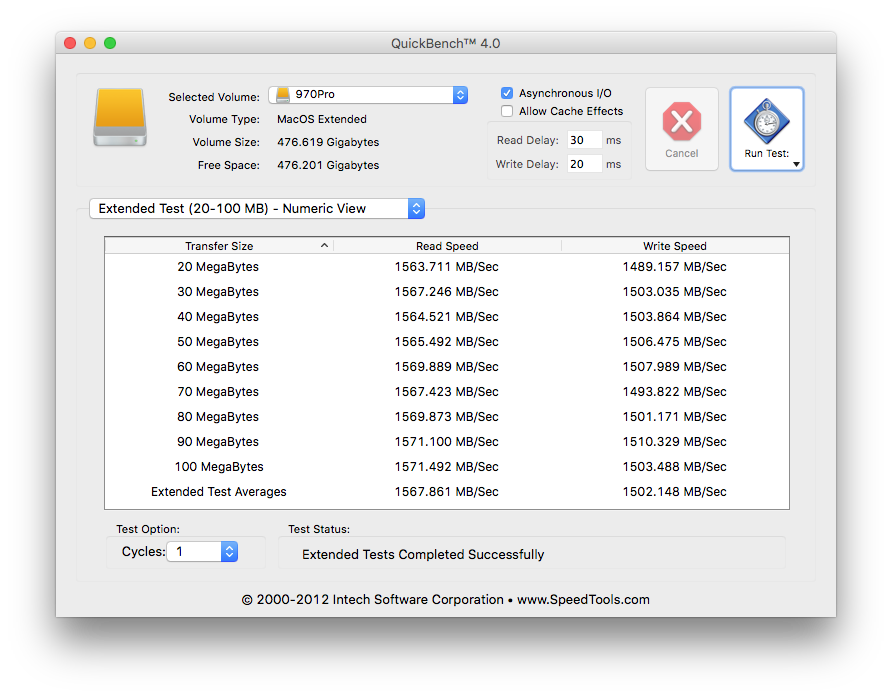 970Pro in the 7101A.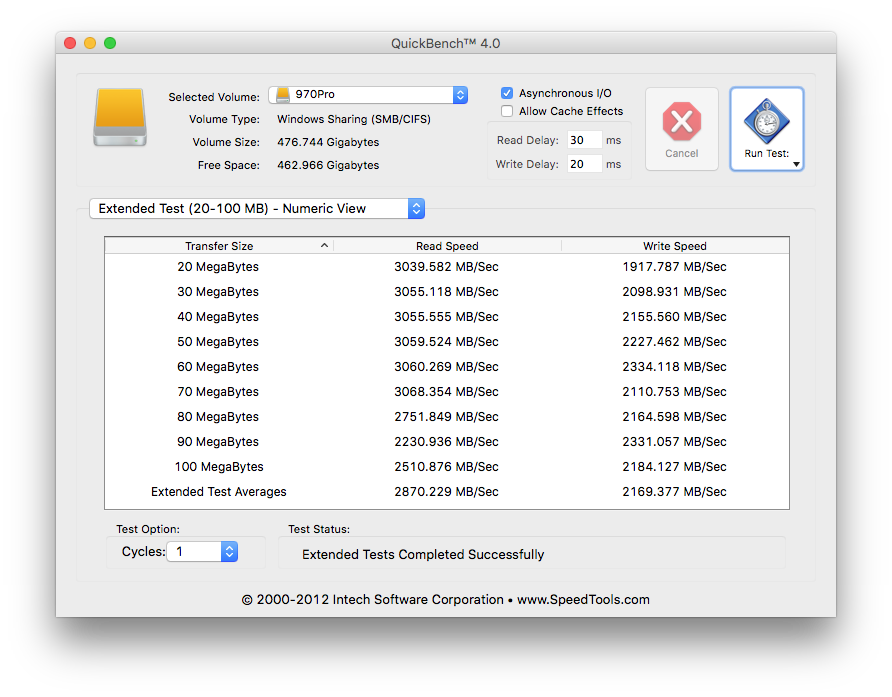 Whilst the 7101a usually costs $400, a qty can be found at enthusiast pricing on Amazon for $275.
It's clear the HighPoint 7101a brings a new level of PCIe NVMe / AHCI Sata Express performance to the 4,1/5,1 that's unattainable with any other controller.
I was able to tear down the Amfeltec Squid 2.0x4 this morning, removing 3 SM951's and their heatsinks that are setup in a software raid. Moving them across to the 7101A, some interesting results came to light:
Addressing a single SSD at a time, the Highpoint 7101A is MUCH FASTER than the Amfeltec Squid. Allowing near PCIe 3.0 speeds from our aging mac pro.
Using a Software RAID 0 setup for the Amfeltec Squid, the Highpoint 7101A is about 25% SLOWER than the Squid. Perhaps I need to reformat the array with a different block size.
Let's start with BlackMagic Speed Test:
Highpoint 7101A 3xSM951
View attachment 767333
Highpoint 7101A 2xSM951 ** FASTER THAN 3X SM951 in 7101A**
View attachment 767369
Amfeltec Squid - 3xSM951
View attachment 767336
Amorphous Disk Mark (FREE - GO GET THIS ONE)
Highpoint 7101A 3xSM951
View attachment 767337
Highpoint 7101A 2xSM951
View attachment 767371
Amfeltec Squid - 3xSM951
View attachment 767340
QuickBench is another great test to show bandwith. Lets look first at 4k - 1m tests:
Highpoint 7101A 3x SM951
View attachment 767343
Highpoint 7101A 2x SM951
Amfeltec Squid - 3xSM951
View attachment 767344
Lets look at some larger file transfers.
Highpoint 7101A 3xSM951
Amfeltec Squid - 3xSM951
Last edited: