I just wanted to report that after following information found on this forum and the always amazing walkthroughs at iFixit.com, I have upgraded my base-model
iMac 21.5" (Late 2009)
;
FROM
Intel E7600
:
3.06Ghz Core 2 Duo
3MB L2 cache
1.06Ghz system bus
TO
Intel E8600
:
3.33Ghz Core 2 Duo
6MB L2 cache
1.33Ghz system bus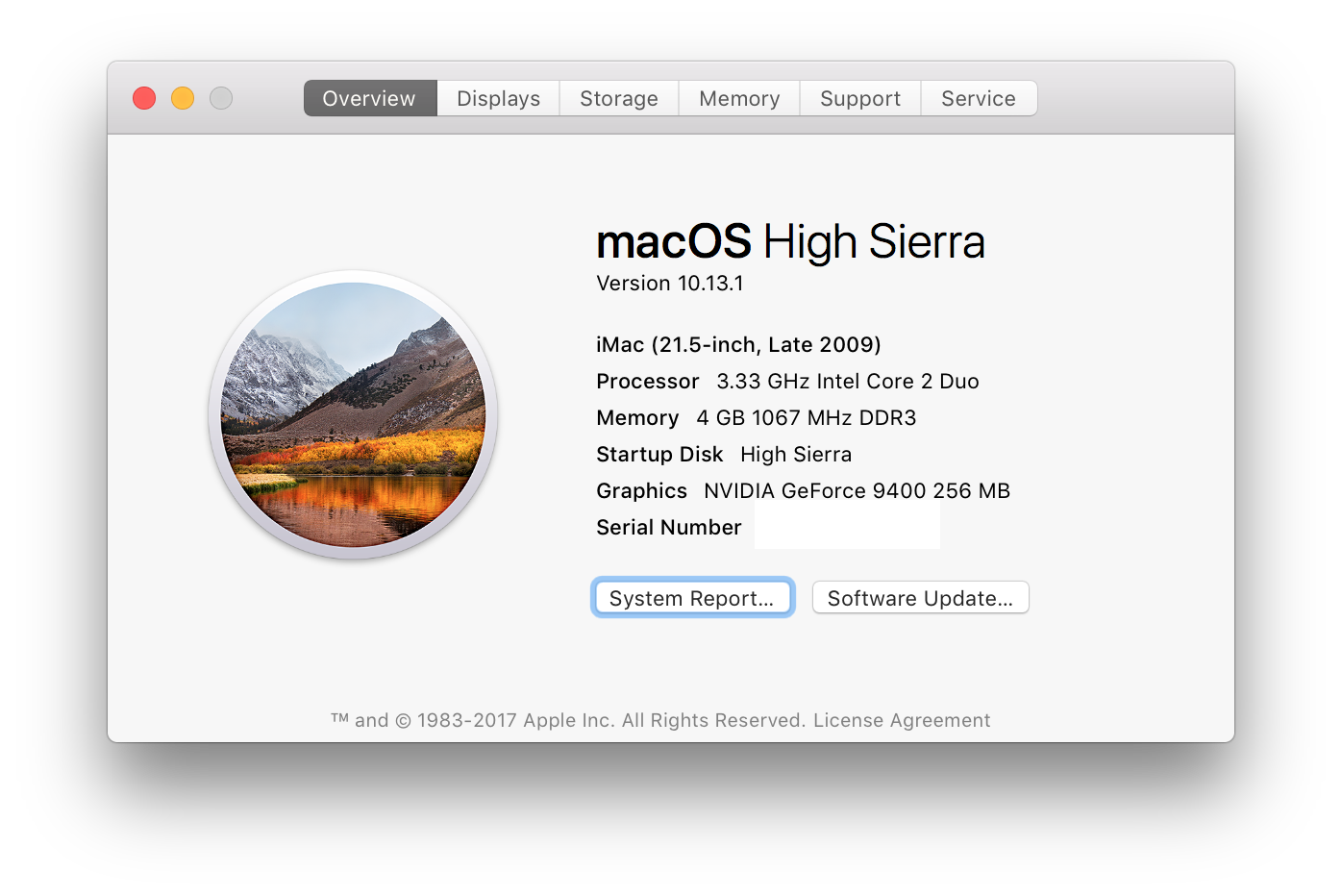 It may not seem like much, but it has made a noticeable improvement. I think the double sized L2 cache, 10% increase in clock speed (x2) plus the 20% improvement on the system bus all add up.
Overall the CPU upgrade is a simple case of follow the steps. Despite being marked as "Very Difficult" on iFixit, it just took a while to get through the
42 teardown steps
and then the refit. It was a good chance to meticulously clean out the internal components and fans as hundreds of dust bunnies had decided to take permanent residence inside the 8y/o flat mac. The CPU change was also an opportunity to replace the aging thermal paste and renew with silver.
While upgrading this iMac, I also installed a Kingspec 256GB mSATA SSD (connected at full 3.0Gbps speed on the MCP79 SATA bus) and it's 4GB of RAM is due to be upgraded to 10GB later in the week (2x4GB going in, 2x1GB coming out).
The LGA775 socket CPU upgrade was at a total cost of AU$25 (free shipping) from China. If I had found a reasonably priced Core 2 Quad with a 65w TDP (like the Q9550S), I would have tried that, but they are still selling for more than AU$100 and there have been zero confirmations of a C2Q CPU working in the iMac, so I took the economic option and not the gamble.
It's a shame that this base model iMac didn't include the MXM GPU upgrade slot like it's Radeon-equipped brothers. The circuitry is on the logic board, but the slot is not fitted, which means this model will never be Target Display Mode capable and is stuck with the not-so-bad Nvidia 9400 GPU forever.
The iMac runs well with High Sierra and overall, this is an improvement on an already solid model iMac and for the most part appears to run pretty cool. CPU temp is currently sitting at 38°C after running through Geekbench (with an ambient temperature of 27°C).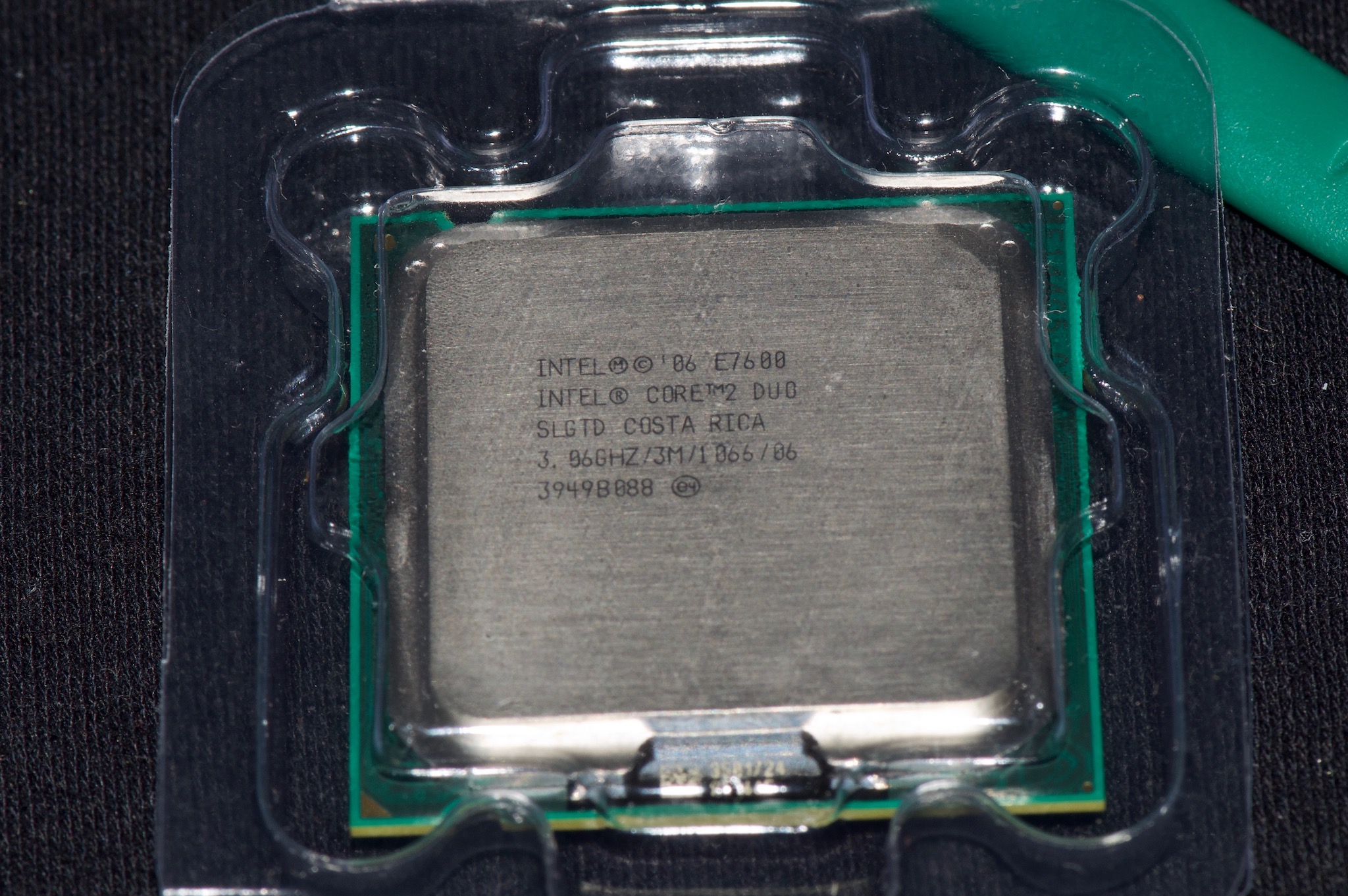 (Out with the old - E7600)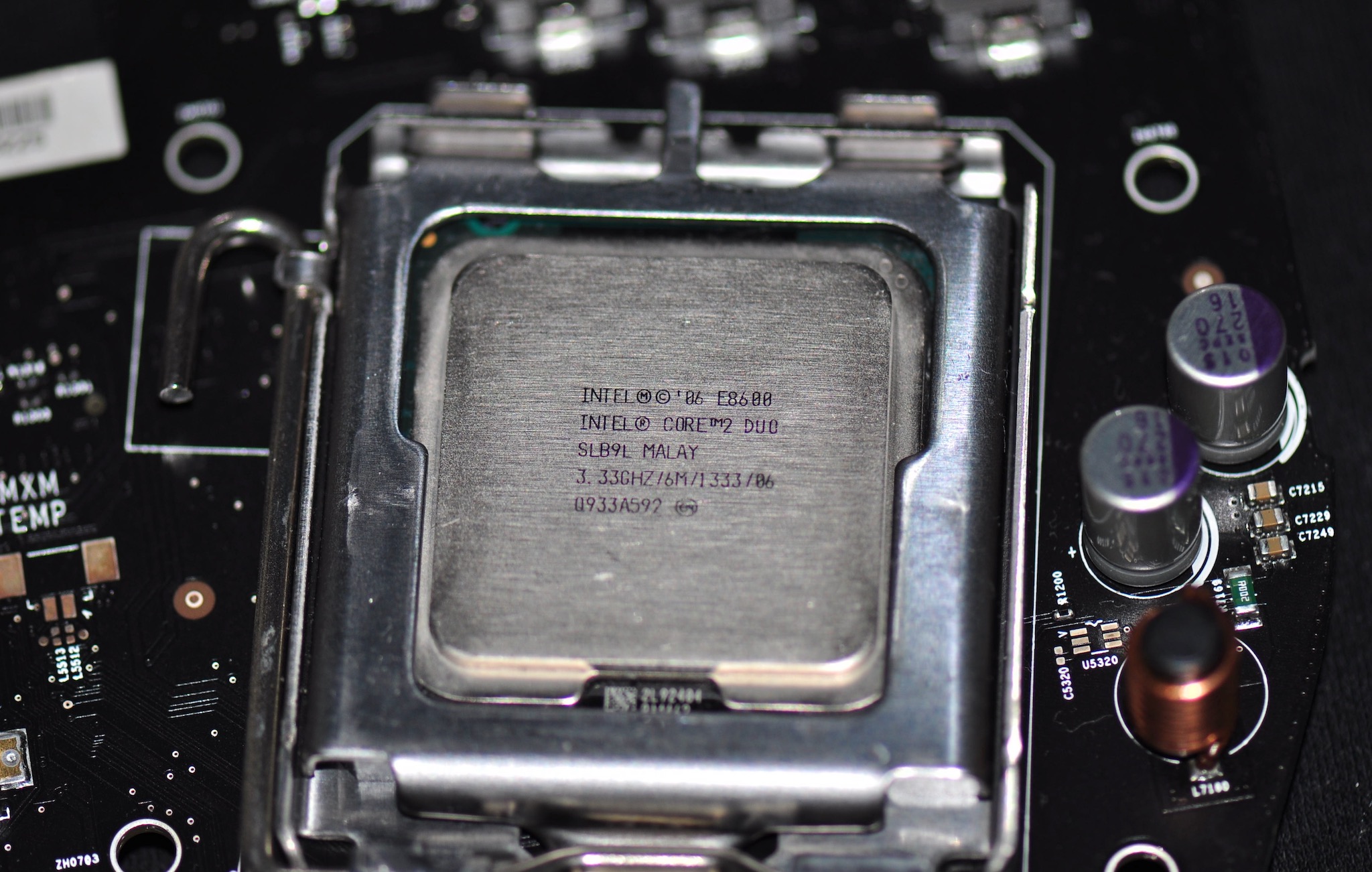 (In with the new - E8600). [CPU Macro-shots for
@LightBulbFun
]
An interesting story of this relatively large-sized CPU's endurance (And possibly part of the free shipping service) included after taking the slow boat across the Pacific Ocean, the postman when riding past my house on his motorbike decided to deliver the goods with a flick of his wrist, flinging it through the air like a Frisbee. I heard a smack on the front door and walked out to find the little bubble wrapped CPU sitting on the tiles with it's Chinese shipping labels looking up at me. The swift postie was nowhere to be seen.
(
Geekbench 2 (32-bit)
score before @
4316
)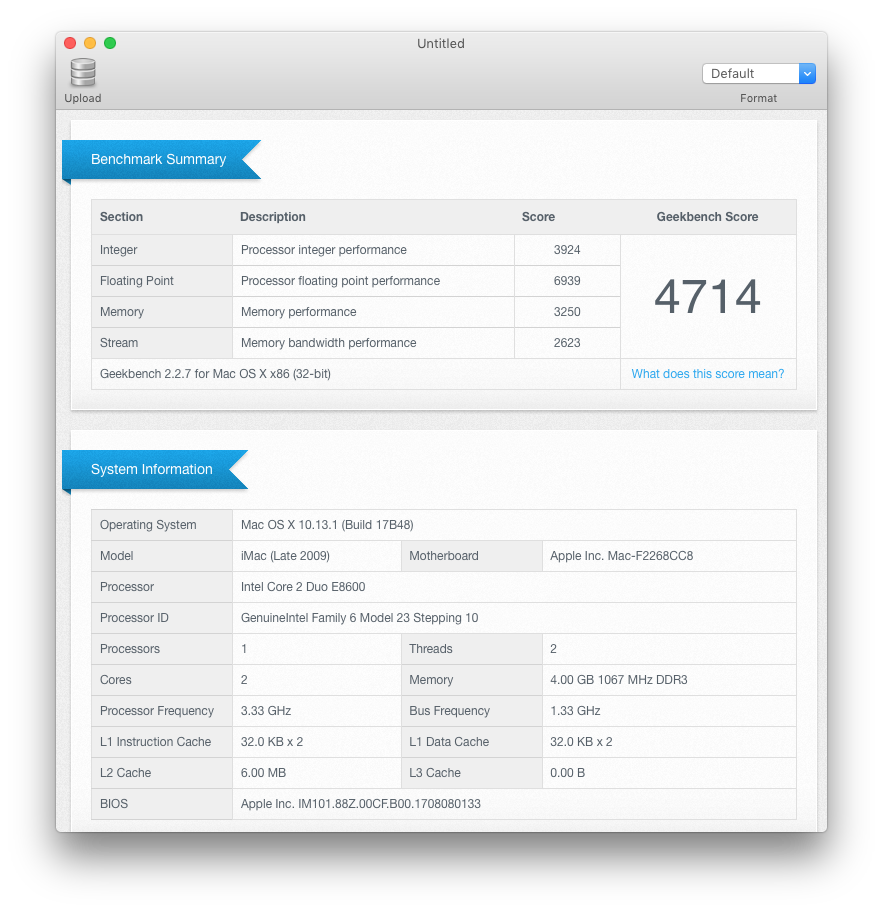 (
Geekbench 2 (32-bit)
score after
@4714
)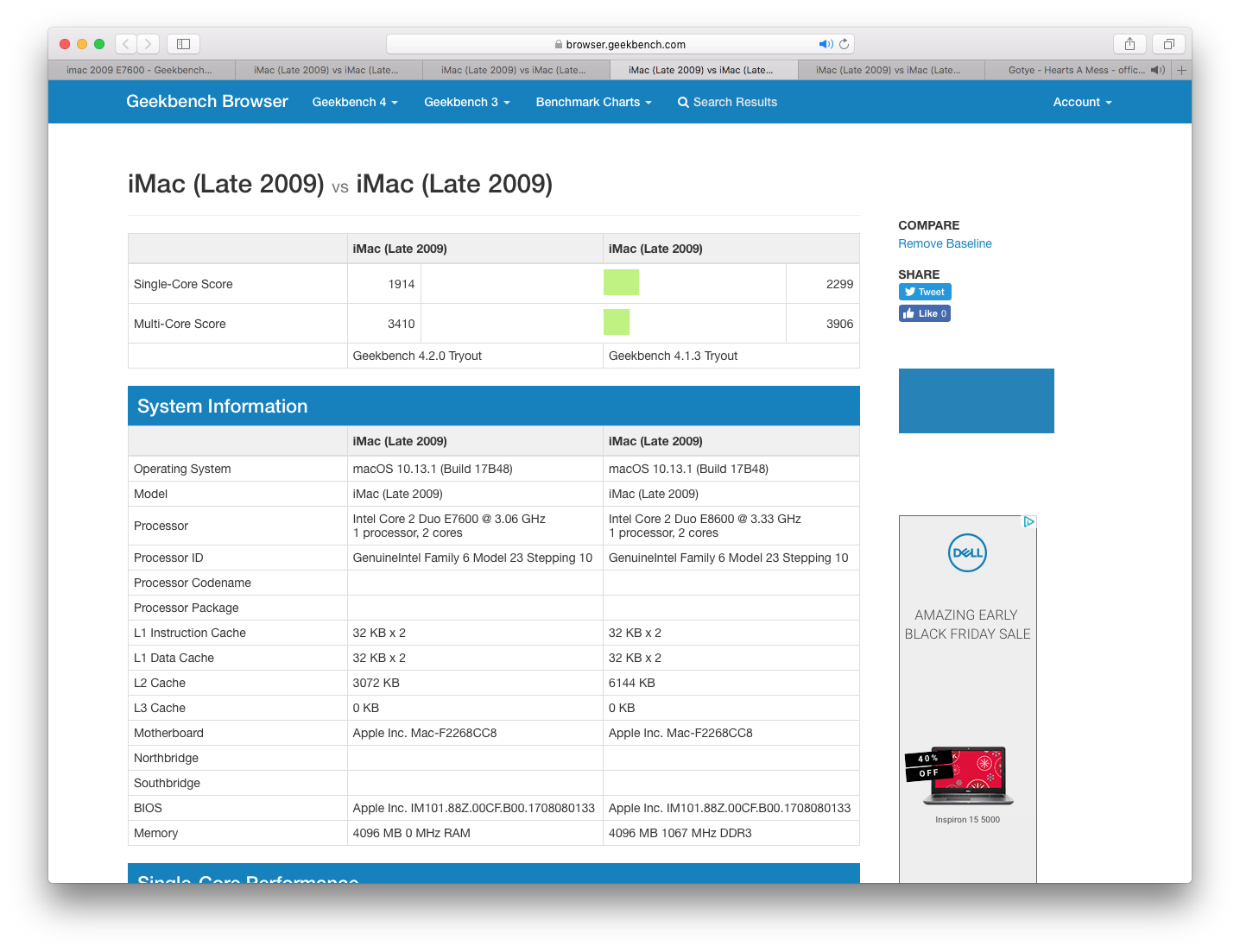 (And
Geekbench 4
's uploaded scores comparing the two).
I know it's not much in the world of iMac Pros, but I thought it would be good to share and show that there's plenty of life in these Macs and at a fraction of the cost of a new Mac.
Total expenses for this 2nd hand machine:
iMac 21.5" Late 2009 - AU$145 (sold as "faulty" - discovered the fault was just a dead WD 500GB HDD)

256GB mSATA SSD - AU$120
mSATA adapter - AU$5
E8600 CPU - AU$25
2x 4GB 1067Mhz DDR3 SODIMMs - AU$75
macOS High Sierra - Still free, even though this iMac would have originally shipped with Snow Leopard.
Grand total: AU$370 (inc shipping) .. Approx US$280.
-AphoticD
Last edited: