macrumors bot
Original poster
Apr 12, 2001
62,103
28,042

The iPhone 16 Pro Max could be the first to feature a super telephoto periscope camera for dramatically increased optical zoom, according to a new report coming out of Asia.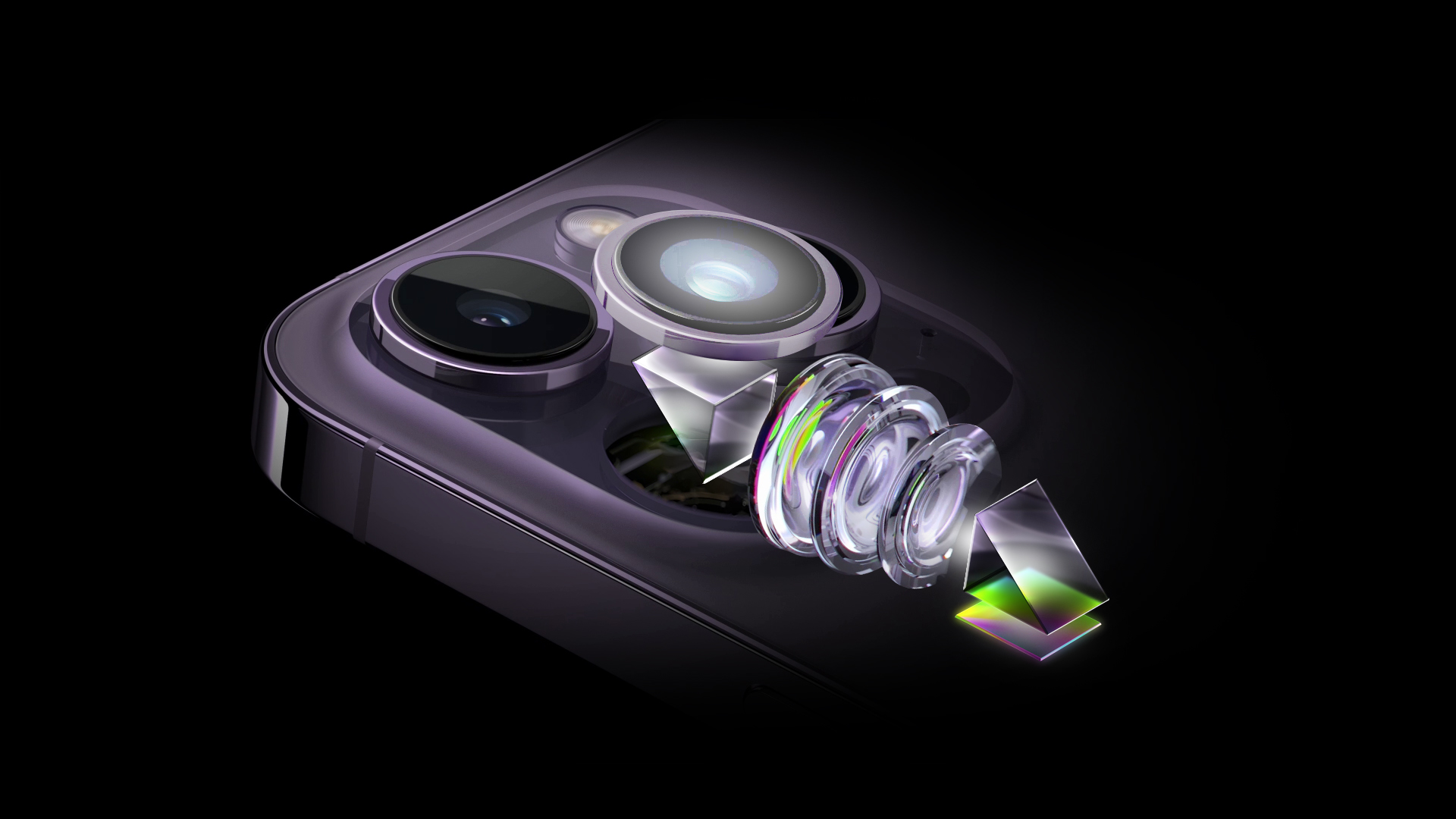 The information comes from the Weibo account "
Digital Chat Station
," which has provided accurate information about Apple's plans in the past. The label of "super" or "ultra" telephoto is usually afforded to cameras with a focal length over 300mm, drastically magnifying and pulling in distant subjects. The iPhone 13 Pro and iPhone 14 Pro models' telephoto camera has a focal length of equivalent to 77mm, so a focal length in excess of 300mm on the iPhone 16 Pro Max would be a very large increase.
Super telephoto cameras are often used for sports and wild animal photography, but the extremely soft backgrounds they create also make them useful for portrait photography, providing there is enough distance between the subject and the photographer.
The change is seemingly facilitated by Apple's
upgrade to a periscope telephoto camera
system, starting with the iPhone 15 Pro Max later this year. With next year's iPhone 16 Pro models, Apple is reportedly planning to bring the telephoto camera to
both of the "Pro" models
, apparently
enabled
by increasing the smaller model's size. As such, giving the iPhone 16 Pro Max a super telephoto periscope would enable Apple to maintain differentiation between the two "Pro" devices next year.
The Weibo user also reiterated their previous claim that the iPhone 16 Pro Max will feature a 12% larger camera sensor that is 1/1.14-inches in size. The iPhone 14 Pro and iPhone 14 Pro Max currently feature a 1/1.28-inch sensor and no sensor size increase is expected for this year's iPhone 15 Pro Max. A larger sensor could improve the main iPhone camera's dynamic range and background blur. It could also substantially enhance low-light photography capabilities since a bigger surface area can capture more light with the same shutter speed and aperture.
In their latest post on the matter, the Weibo user did not explicitly state which devices the rumor relates to in the iPhone 16 lineup, it is believed to relate specifically to the iPhone 16 Pro Max due to their previous remarks. The same user shared
similar camera information
earlier this year, claiming that they had obtained industry insider information.
Article Link:
iPhone 16 Pro Max Rumored to Feature Super Telephoto Camera