macrumors bot
Original poster
Apr 12, 2001
61,486
26,971

Apple's MacBook Air with the M2 chip comes over a year and a half
after its M1-based predecessor
and, most recently, the company introduced a 15-inch model. The new MacBook Air features a complete redesign as well as several important under-the-hood improvements that could make it a major upgrade worth considering for many users, even though it may not be worthwhile for some.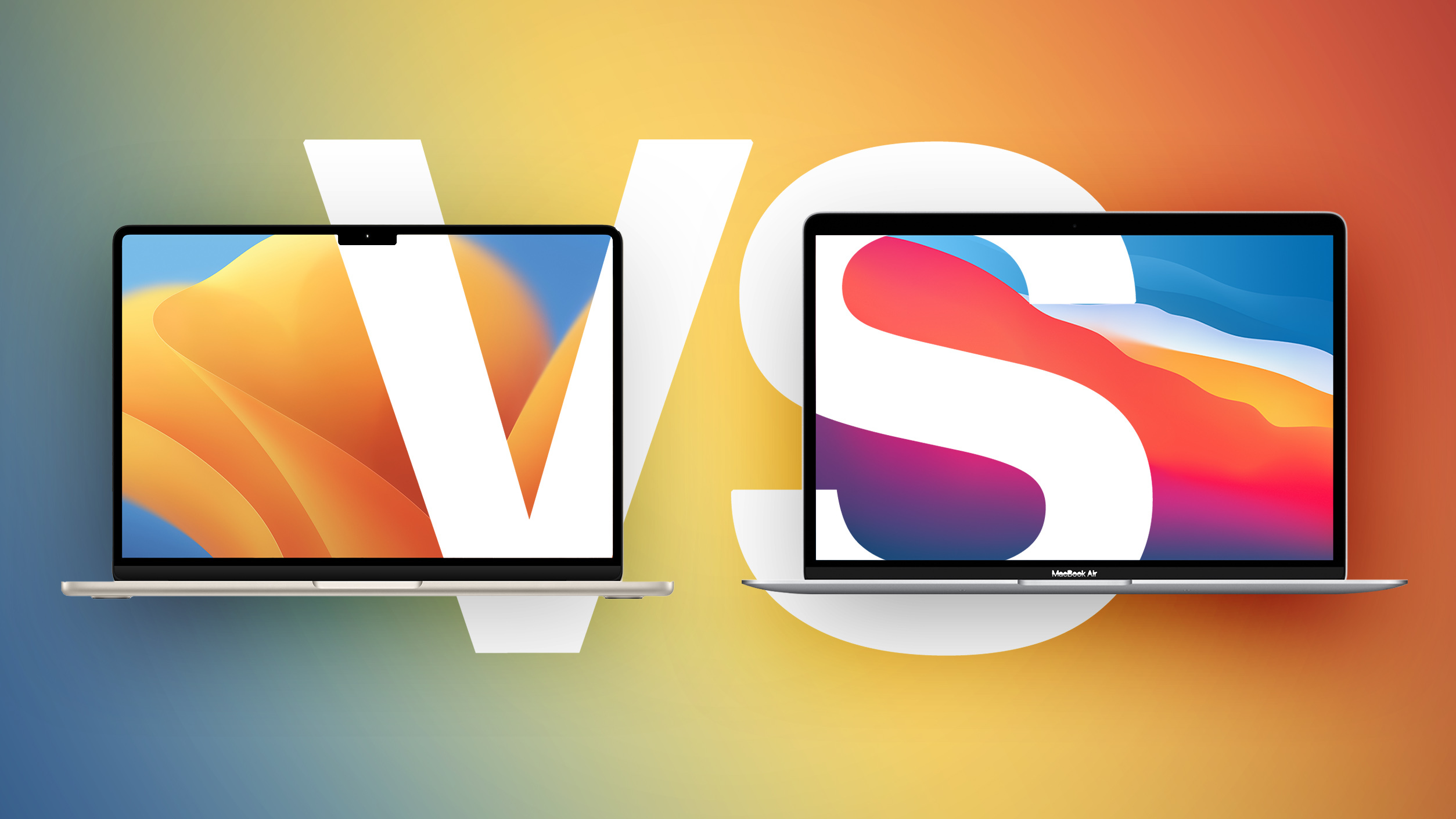 The MacBook Air is often chosen by those who require a portable, more affordable Apple laptop, with the device offering a lightweight design at a price well below the high-end MacBook Pro models. The M2 MacBook Air sits in the Mac lineup at a $1,099 price point – with the previous M1 model remaining on sale for the same $999 price tag that it debuted with in November 2020.
Whether you are weighing up the upgrade from the M1 MacBook Air to the M2 MacBook Air, or are in the market for a new MacBook Air and are mulling whether it's worth saving $100 by buying the M1 model, our buyer's guide helps you to work out which of the MacBook Air models currently on sale is best for you.
Comparing the M1 and M2 MacBook Air Models
Despite their different designs, there are still a large number of important parallels between the two MacBook Air models:
Similarities
Retina display with P3 wide color and True Tone
Ambient light sensor
Touch ID
Force Touch trackpad
Fanless design with passive cooling
Apple silicon chip with 8-core CPU
Video encode and decode engines for hardware-accelerated H.264 and HEVC video
256GB, 512GB, 1TB, and 2TB SSD storage configurations
Two Thunderbolt/USB 4 ports
3.5mm headphone jack
Support for wide stereo sound and Dolby Atmos playback
Three-mic array with directional beamforming
802.11ax Wi-Fi 6 and Bluetooth 5.0
Up to 18 hours of battery life
Available in Silver and Space Gray
Beyond their designs, there are crucial differences between the M1 MacBook Air and the new, M2 MacBook Air:
Differences
M1 MacBook Air
13.3-inch Retina display
400 nits brightness
Apple M1 chip with up to 8-core GPU
68.25GB/s memory bandwidth
8GB and 16GB unified memory configurations
720p FaceTime HD camera
Stereo speakers
3.5mm headphone jack
49.9-watt-hour lithium-polymer battery
30W USB-C Power Adapter
Available in Gold
M2 MacBook Air
13.6-inch or 15.3-inch Liquid Retina display
500 nits brightness
Apple M2 chip with up to 10-core GPU
ProRes encode and decode engine for hardware-accelerated ProRes and ProRes RAW video
100GB/s memory bandwidth
8GB, 16GB, and 24GB unified memory configurations
1080p FaceTime HD camera
Four-speaker sound system or six-speaker sound system with force-cancelling woofers
3.5mm headphone jack with advanced support for high-impedance headphones
52.6-watt-hour lithium-polymer battery
30W USB-C Power Adapter (with 8-core GPU model) or 35W Dual USB-C Port Compact Power Adapter (with 10-core GPU model)
Supports fast charging with 67W USB-C Power Adapter
Available in Starlight and Midnight
Design
The most noticeable difference between two MacBook Air models is their design. While the M1 MacBook Air mirrors the design of previous models with a tapered, "wedge" design, the M2 model takes design cues from the latest 14- and 16-inch MacBook Pro models with a uniform thickness and a flat top with rounded bottom edges.

The tapered design of the M1 MacBook Air
​
It is ultimately a matter of personal preference which design you prefer, but the M1 MacBook Air features the exact same design that the device has been sporting since 2018, which itself carried over the tapered style Apple has used since 2010. The M2 MacBook Air uses Apple's latest design language and looks like a much more modern device.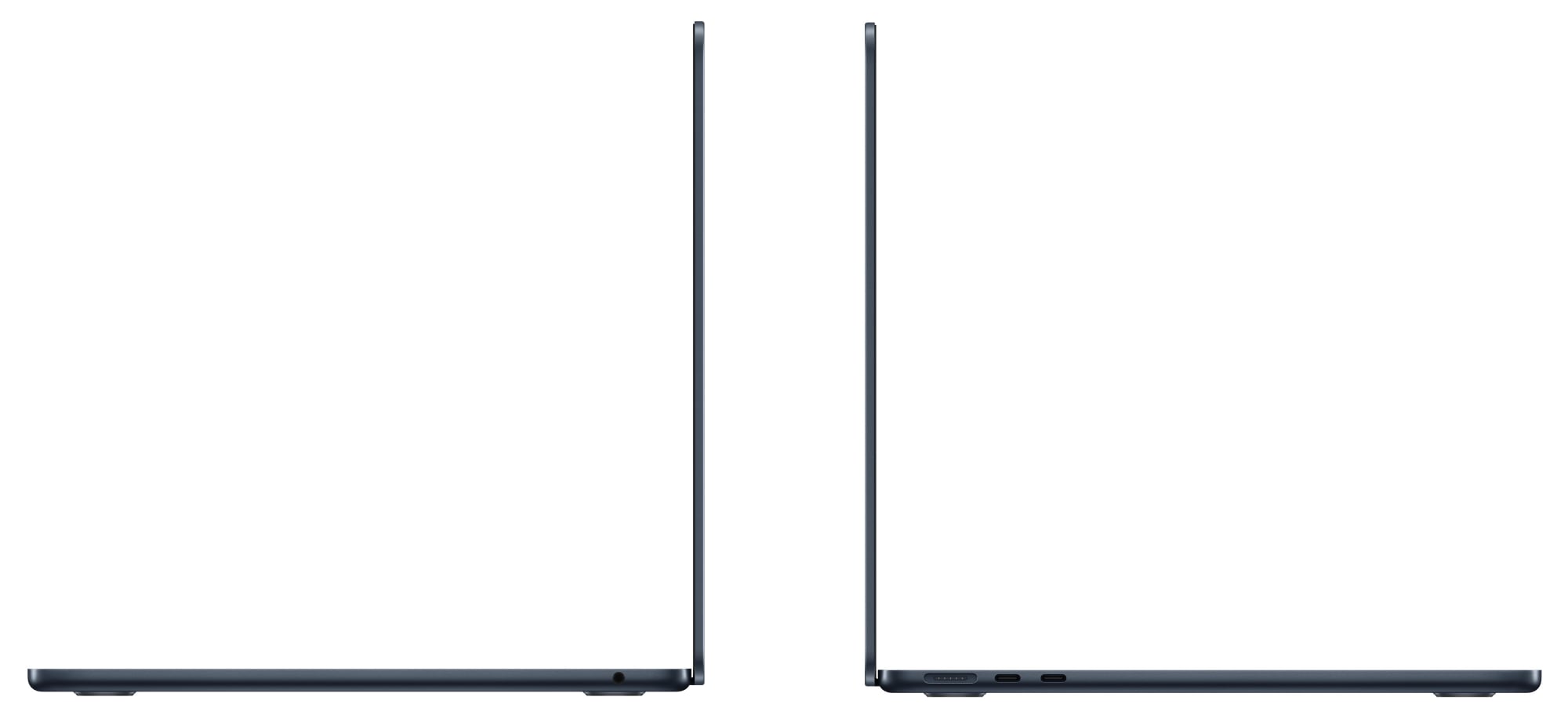 The uniform thickness of the M2 MacBook Air
​
Another design difference worth highlighting is that the M2 MacBook Air features a full-height function key row, rather than the M1 model's half-height row, and has a different Touch ID scanner design. The Magic Keyboards are otherwise the same. The full-height function row is unlikely to influence any purchasing decisions, but it is still worth highlighting amid bigger improvements.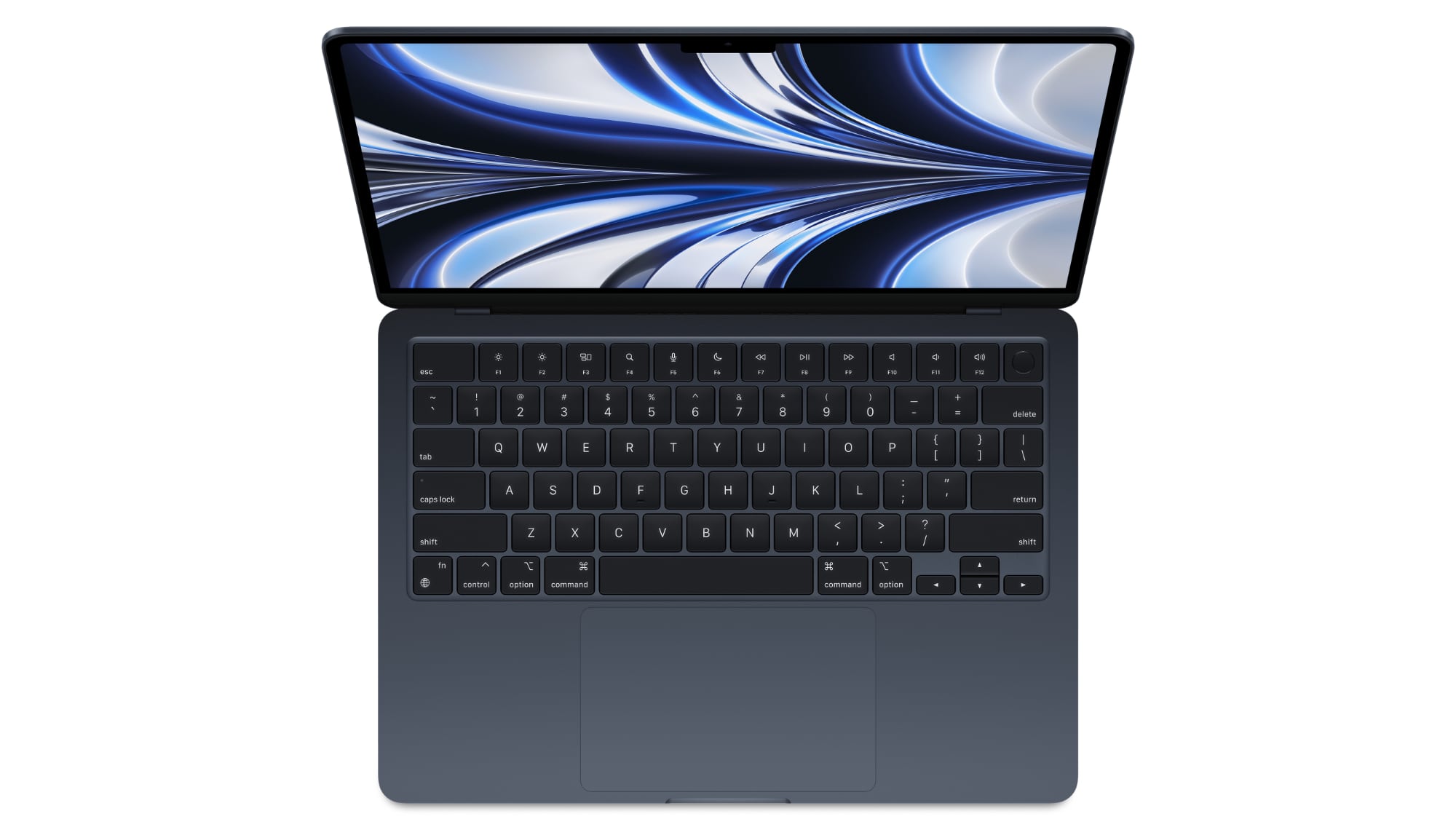 Dimensions...
Click here to read rest of article
Article Link:
M1 vs. M2 MacBook Air Buyer's Guide: Is It Worth Upgrading?
Last edited: