macrumors newbie
Original poster
Hey, a month or so ago I started getting these odd crashes.. certain parts of the apps go blank or black, it becomes impossible to use anything. Then it can just crash completely - become unresponsive (nothing works at all, including touchpad) and only fixes itself after power off (holding power button) and back on. This happens basically every day but seems pretty random - doesn't matter which app is running exactly or what is being done. Here's a screenshot of the issue: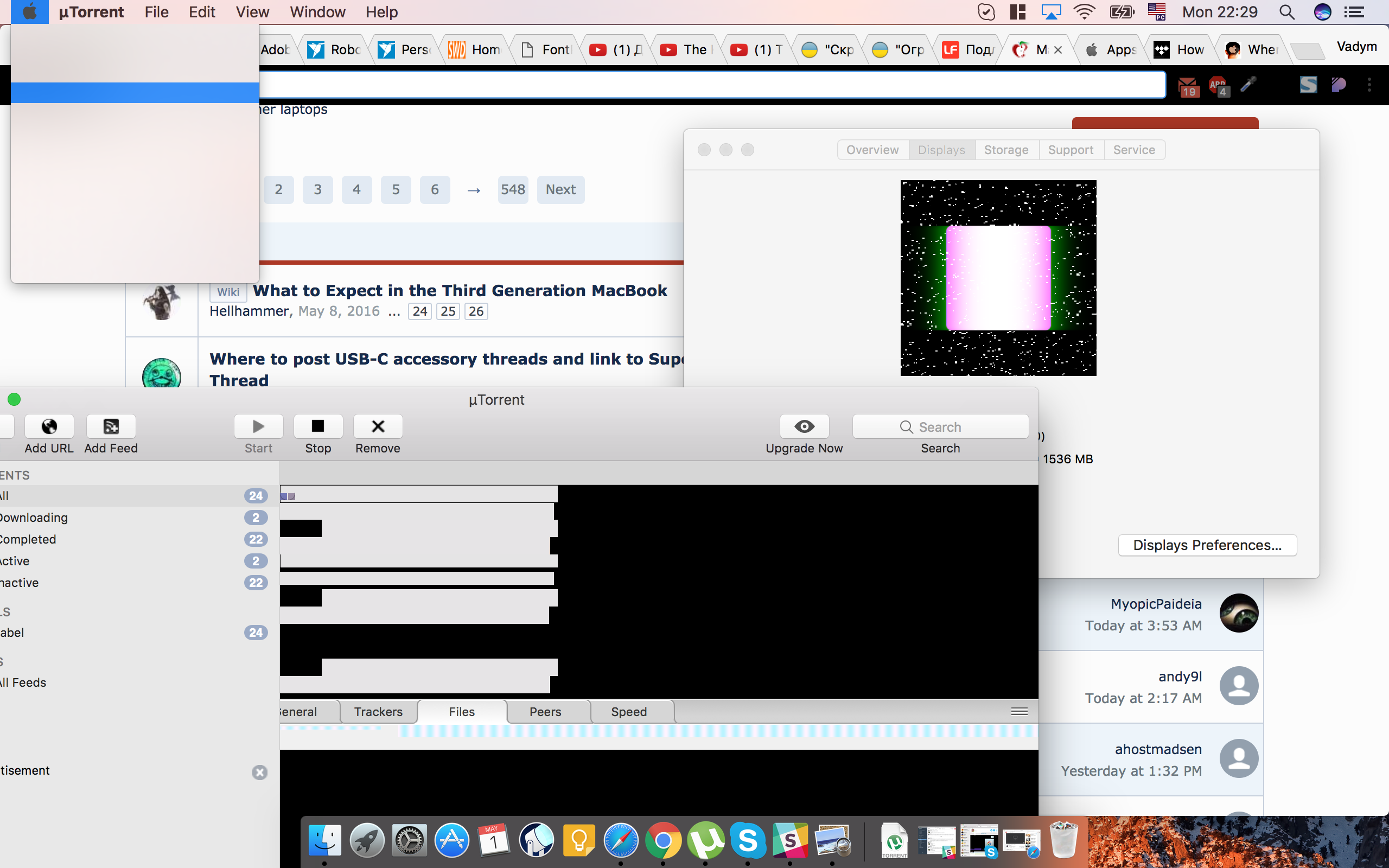 The system is MacBook Pro 13 retina (early 2015) 128gb, 8ram. macOS Sierra v10.12.4.
I tried wiping and reinstalling from scratch via recovery, resetting NVRAM, but that didn't resolve the problem. Tried using Apple Hardware Test, memtest, and various HDD tests - none of them show any issues.
No idea what else to do about it, the hardware seems to be ok, but reinstalling the software doesn't help.. Anybody ever experienced this ****? Is there any way to fix it?