Some what....I have a CAT5 cable running from somewhere into my room. I wasn't sure if it was working or not, but I decided to give it a try on my PowerBook G3 Wallstreet running Mac OS 10.0.3 (Cheetah). The chances of this working was very slim I thought with my concerns mainly, is the cable even working; could I get it talk to my modern Mac on High Sierra? Getting on the Internet would have been icing on the cake.
Success! Ethernet cable does work. But, it took a tiny bit of configuration, such as enabling networking in System Preferences. Automatically got issued a dynamic IP and that was it.
My first attempt was to see if I could maybe get it to connect to my MacBook Pro on 10.13, but it was not meant to be. Both systems knew of each others existence, but just could not really see each other. 10.13 complained the server software on 10.0.3 is outdated.
So, I decided to go on the Internet just for kicks. Initially I pinged Google, so, I knew it could connect to the Internet. Internet Explorer 5.1 Preview Release opened up blank, then I typed in
www.google.com
and look at that, it actually worked!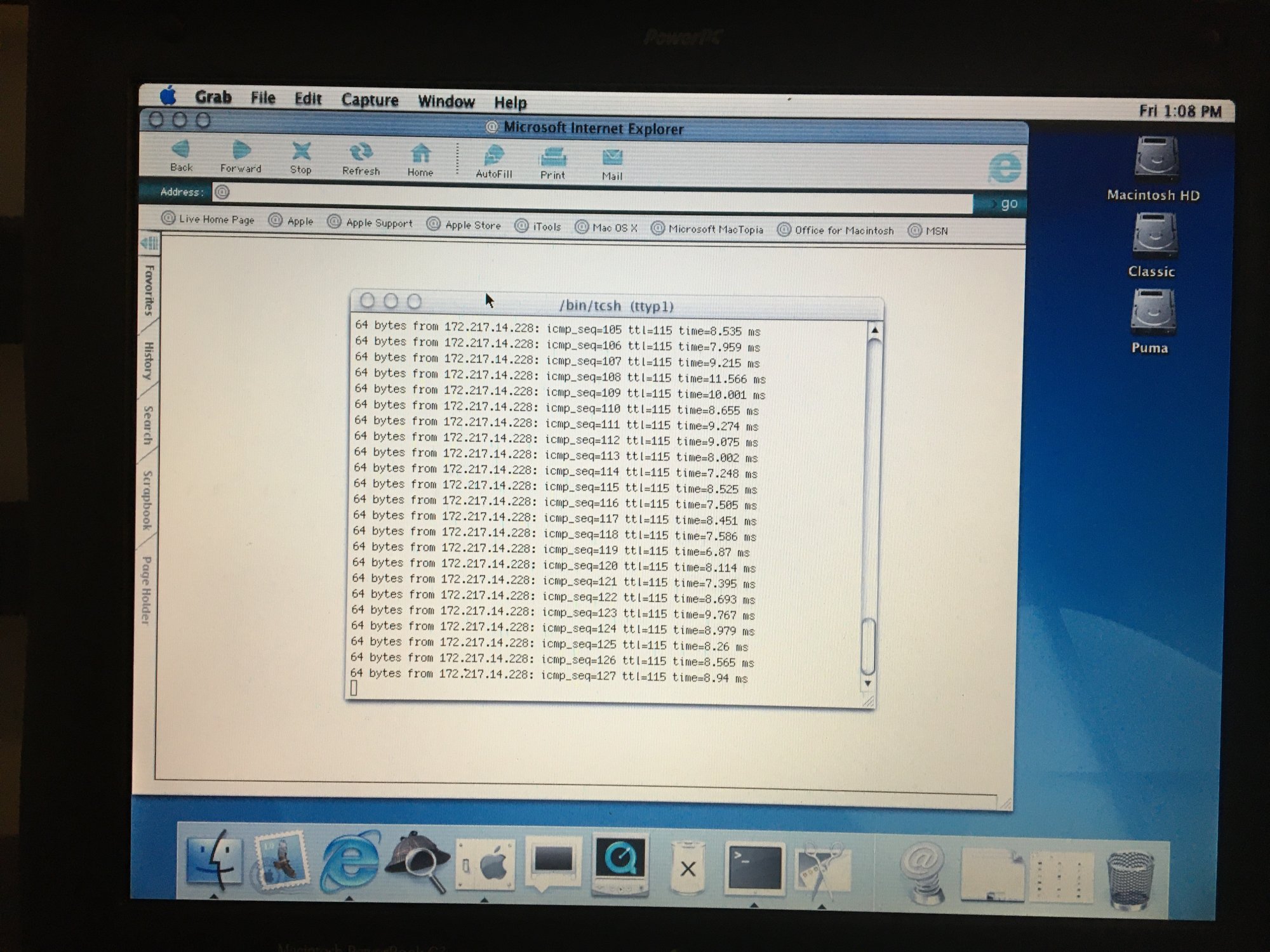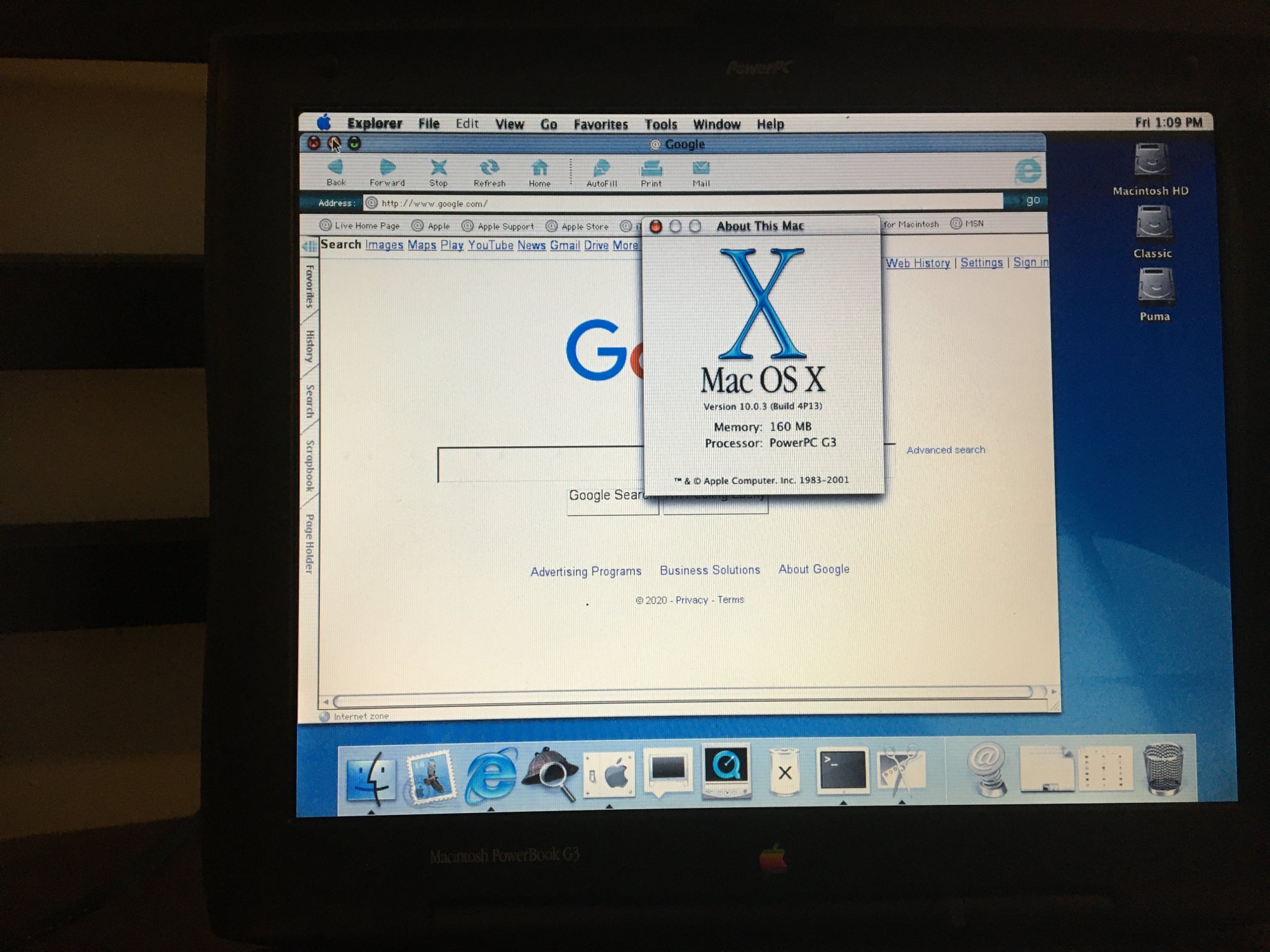 But it was probably too soon to celebrate. When I tried to search for old websites, it just crashed.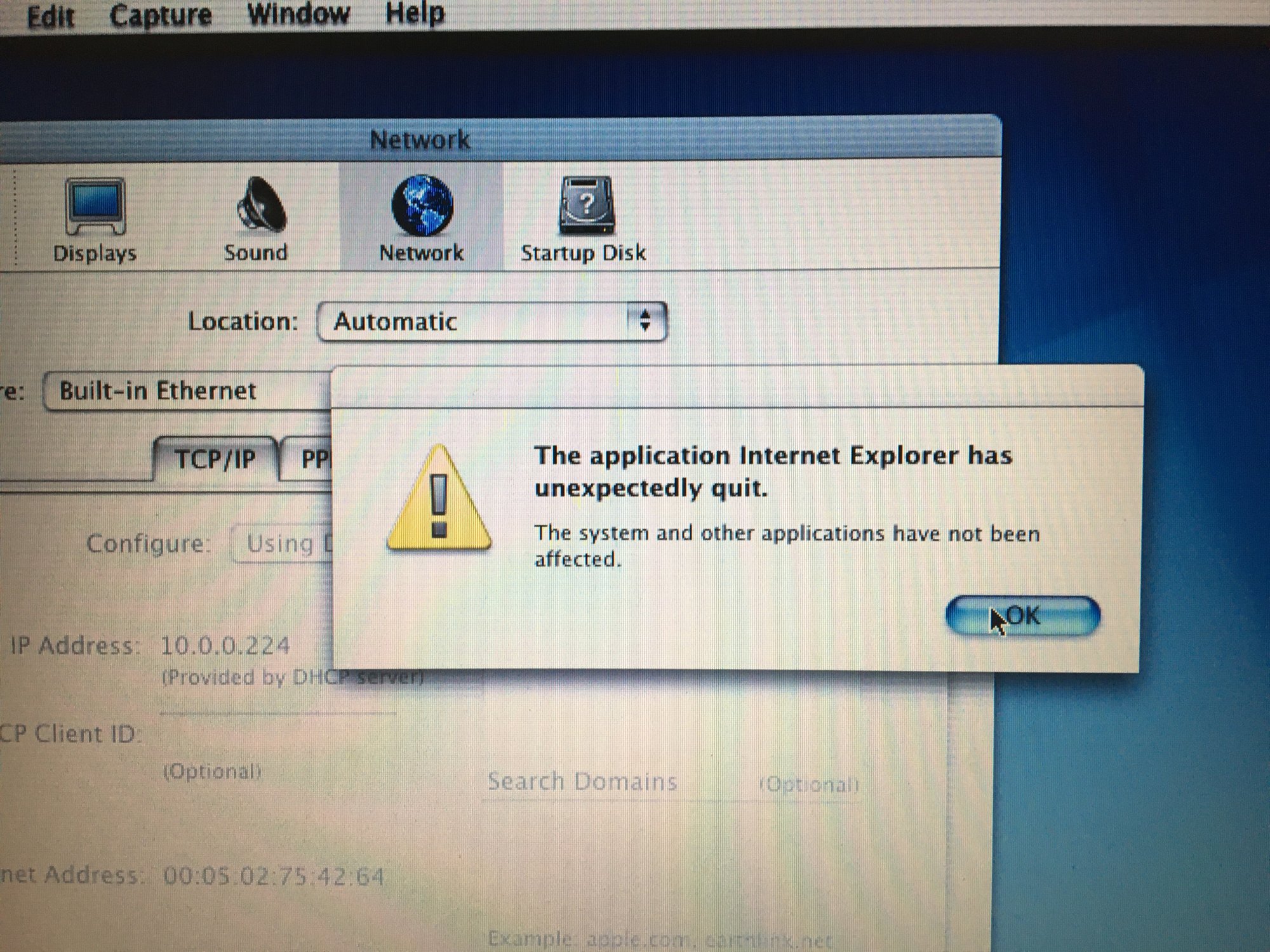 Anyway, this was a fun Friday experiment to kill some time while I prepped to start working from home for the first time. What does this tell us though is that, these early versions of OS X are now officially ancestor software. Just as NextStep itself is an ancestor to OS X. I wonder how much of the original NextStep code is still in say 'Big Sur'? Keep in mind, Mac OS 10.0 is now older than NextStep was in 2001.
My next time killer are some fun tests with even more recent releases, which is likely to not work given the experience with High Sierra.
If you have any tips for actually getting networking to 'work', leave them in the comments.